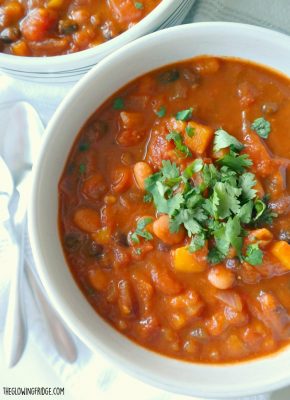 It's that time of year again… pumpkins are everywhere. Today I popped into my local grocery store and saw a large display of pumpkin scones, pumpkin cookies and mini pumpkin pies. Just looking at these mouth-watering items made me feel like the holiday weight was already starting to form on my hips. But don't blame pumpkins! Pumpkins are dense with nutrients while offering little in the way of calories. They are rich in Vitamin A, fiber and the powerful antioxidant beta-carotene. As much as we love our pumpkin spice lattes (which contain no pumpkin), pies and scones, there are other ways to treat yourself to pumpkin foods this season without all that sugar, cinnamon and nutmeg (as much as we love it).
Beyond pumpkin pie: recipes for dinner.
1. Healthy Pumpkin Chili (above). There's nothing like a nice, warm bowl of chili on an autumn day. This recipe, from The Glowing Fridge, adds pumpkin puree which adds a lovely orange color – plus all those nutrients. Who says you can't be healthy and festive at the same time?
2. Pumpkin and Kale Lasagne. Kale is another powerhouse vegetable that we out here in Los Angeles can't get enough of. This lasagne recipe, from Foxes Love Lemons, also uses pumpkin puree. And the great thing about lasagne is it can be wrapped tightly and refrigerated or frozen for a make-ahead meal.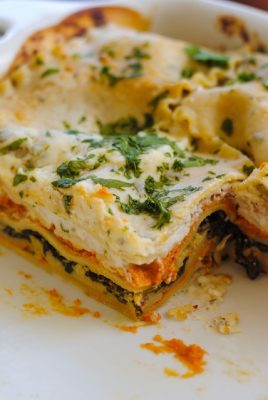 3. Chipotle Pumpkin Veggie Burgers. This recipe is quick, easy, and a total crowd pleaser. Each veggie burger is vegan, freezer-friendly and 100% delicious! They're made with ingredients like pumpkin puree, cannellini beans and rolled oats. For the complete recipe, visit the blog Peas and Crayons.
4. Thai Pumpkin Soup. Serve this fragrant soup with a swirl of coconut milk and fresh coriander (cilantro) for a fantastic spiced vegan pumpkin soup. The recipe, from Delicious Every Day, uses fresh peeled and chopped pumpkin along with garlic and lemongrass.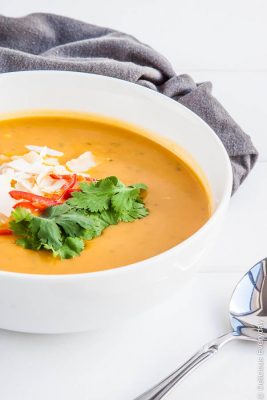 5. Pumpkin Hummus. High Heels and Grills describes this as "the best hummus I have ever had in my entire life." It also takes only ten minutes to make when you whip it up in a blender! Ingredients include canned pureed pumpkin and fresh lemon juice. Yes, please!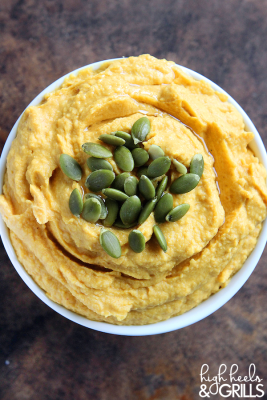 6. Savory Pumpkin Pasta. I can't wait to bite into this award-winning pasta dish from Healthy Helper. The creaminess of the pumpkin puree makes for a great alternative to a heavy cream sauce, the canned white beans boost the protein, the arugula adds a nice zesty tang, the pumpkin seeds add a bit of crunch, and the feta is the perfect savory accompaniment to all the other ingredients.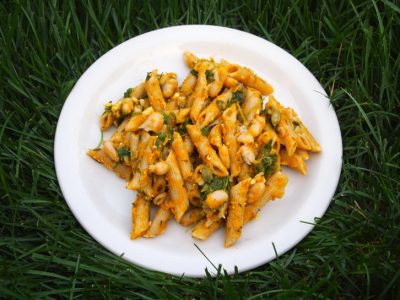 7. Roasted Pumpkin Risotto. This delicious, heart-warming recipe from The Cozy Apron is made with one small sugar pumpkin peeled, seeded and diced into cubes. And you thought those tiny pumpkins were just for decoration!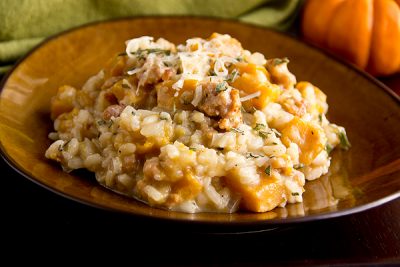 What is your favorite healthy pumpkin recipe?