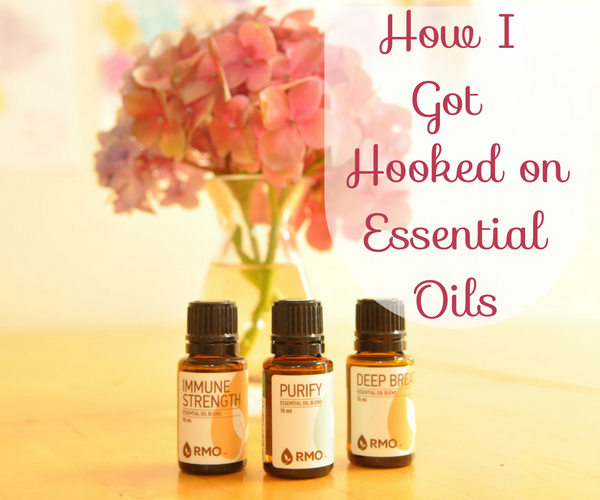 Nothing snaps a mother to attention faster than a doctor saying there's something wrong with her baby.
"He's wheezing," the pediatrician said, after listening to my three month old son's lungs for what felt like an eternity. We'd gone in for what I thought was a simple cold, but we left with the prospect of a lifelong chronic condition. 
It was a couple more years before my son was officially diagnosed with asthma, but from that first moment in the doctor's office I became acutely aware of the products I was bringing into our home. I was determined to get rid of anything that might be irritating his lungs.
I began making my own cleaning supplies with vinegar and other natural ingredients. All the recipes I looked at called for the use of essential oils, but I dismissed them as unnecessary. They seemed expensive and it's no secret that I'm kind of cheap. But I quickly learned that there's a reason people don't want to saturate their home with the odor of vinegar! So I broke down and bought some lavender and tea tree essential oils and fell in love! They smell amazing and I'm thrilled that I can make my house so inviting without the use of toxic fragrances.
I've always known there were a lot more uses for EOs than just cleaning supplies, but I didn't know where to begin and I wasn't sure what to believe about them. So when Rocky Mountain Oils invited me to try some of their oils, I jumped at the chance!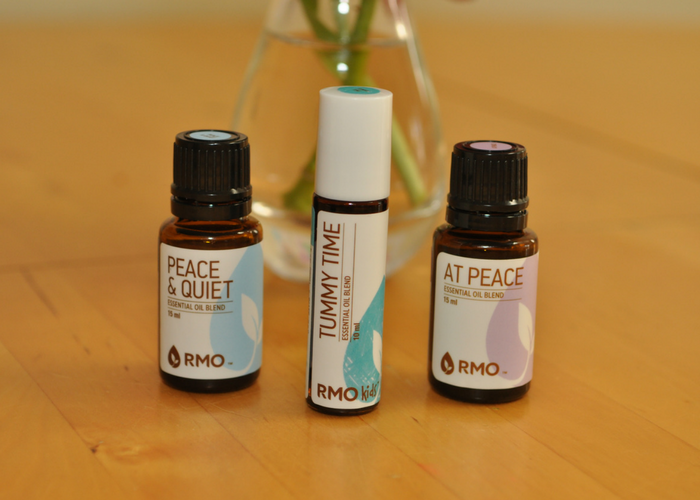 Some interesting facts about essential oils that I have learned:
They do a lot more than smell nice. Studies have shown that many essential oils have antifungal, antibacterial, and antiviral properties. Some of the best EOs for these purposes include lavender, tea tree oil, rosemary, oregano, eucalyptus, and peppermint.
Essential oils may seem like a new trend, but they've actually been used for thousands of years. Ancient Egyptians used them for medical applications, beauty treatments, and as part of the mummification process.
Essential oils should always be diluted in a carrier oil (such as olive oil, jojoba oil, or coconut oil) before being applied to the skin. EOs evaporate very quickly on the skin; when you dilute them in a carrier oil they are more easily absorbed and therefore have more therapeutic value.
Essential oils can irritate the skin so it's important to always do a patch test before extensive use. And remember, if you are allergic to a particular plant or flower, you are allergic to its oil.
Ingesting essential oils is controversial and generally not recommended.
Essential oils are gaining traction in mainstream health care. Vanderbilt Hospital uses EOs to enhance employees' focus and productivity in the emergency room!
Generally speaking, diffusing in an ultrasonic or cold mist diffuser is the most effective way to get therapeutic value from essential oils. Second best is applying them to the skin.
One of the things I found intimidating about essential oils is that there are so many companies claiming to have the "purest" oils. Plus, the price points vary so widely that it's hard to know if you're overspending or if you're being too cheap. In my opinion, Rocky Mountain Oils hits the sweet spot: it sells extremely high quality oils at very reasonable prices. Some things I love about RMO:
It has a 100% satisfaction guarantee. You can return an oil for any reason within 90 days for a full refund. So if you open the bottle, take a whiff, and decide you don't like the scent, no problem. You can send it back and get your money back.
They are totally transparent. Their oils are 100% pure and undergo rigorous analysis by a third-party lab. In fact, if you look on the bottom of each bottle you will find a batch number. You can then go to the RMO website, enter that number, and get the actual GC/MS (that's Gas Chromatography/Mass Spectrometry) test results.
No multi-level marketing. A lot of the other top essential oil companies sell through a MLM scheme, which frankly does not float my boat. I just want to buy top quality oils at reasonable prices, and that's what I get from RMO.
Free shipping on all orders! No minimum purchase or coupon codes required.
A very informative website along with top-notch customer service. The website has loads of info for EO newbies like me, which I find incredibly helpful. And if you can't find the answer there, just call. They really want to make sure you find the right product(s).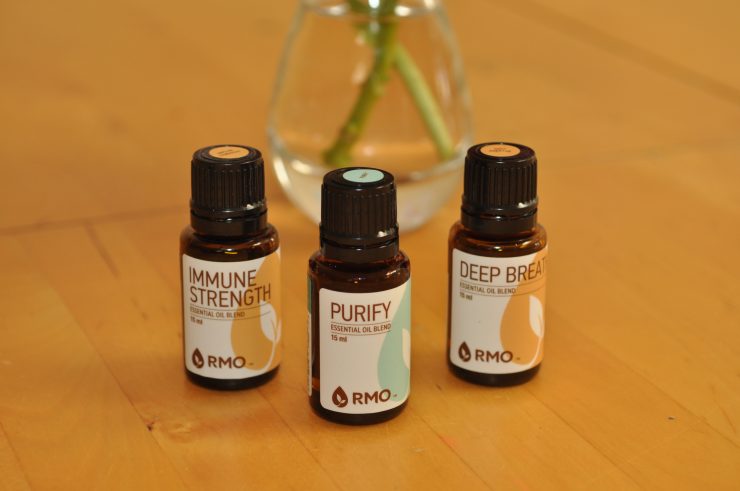 So what have I loved from Rocky Mountain Oils so far? First, I should say that I started off as something of a skeptic as to the therapeutic value of essential oils. I am a Western medicine kind of gal and I like solid scientific research behind the products I use. But I also believe in keeping an open mind and I am committed to "going natural" whenever it makes sense to do so. So I was eager to see how these oils worked.
My favorites so far:
Breathe Deep – If any essential oil could turn a skeptic into a convert, it might be this one. I recently came down with a cold, which seemed like a perfect time to try this. I am extremely prone to sinus infections. In fact, I can't remember the last time I got a cold that didn't develop into a sinus infection. I almost always end up on antibiotics, not to mention that I'm miserable for a solid two weeks. (I really need to get on Rachelle's anti-inflammatory shake regimen.) I diluted Breathe Deep in avocado oil and rubbed it on my neck and chest two or three times a day. I am still a little shocked by the outcome: no sinus infection! I obviously can't prove cause and effect, but you can be sure I will be pulling this out the next time I'm sick. It has a menthol-like or slightly medicinal scent.
Immune Strength – This helps boost your immune system. It is also amazingly effective at clearing up your sinuses, which has been great for our allergies! I will definitely be using this as we head into flu season. It has a spicy, cinnamon-y fragrance.
Purify – This is intended for cleaning supplies and it smells fantastic – lemongrass is the dominant fragrance. I use it in my favorite basic cleaning spray (recipe below). The only downside: the lemongrass makes me crave Thai food.
Tummy Time – This is from the RMO's kids line. The essential oils are already diluted in a carrier oil at a safe concentration for children. My daughter and I are both lactose-intolerant. On two separate occasions we each inadvertently consumed dairy, with predictable results. I rubbed this on our tummies and our cramping and bloating disappeared in about 15 minutes. I'm sold!
At Peace and Peace and Quiet – I haven't used these as much as the others, but so far I like them. They are both part of the Sleep and Mood collections, but I find them to be very different. At Peace is a very sweet, perky scent. I think of it as a mood lifter. Peace and Quiet is a gorgeous combination of sandalwood, lemon, and vanilla. It has more of a calming or soothing effect.
I should point out that diffusing is not recommended for asthmatics (per our pediatrician) so we have not used one. However, now that I see how effective these essential oils are, I am considering getting a couple small diffusers for the bedrooms so that the rest of the family can benefit from them.
I have a few more oils to try so I will follow this up with a second review. In the meantime, I want to share a couple of my favorite DIY cleaning sprays. These are a great way to get started with both natural household cleaners and essential oils. Use whatever scent you prefer here. As I said, I have been using RMO's Purify, but lavender, tea tree, orange, whatever strikes your fancy will work.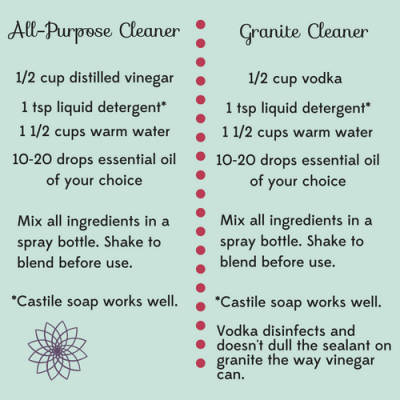 I just learned that Rocky Mountain Oils started a three day flash sale today! You can save up to 40% on select essential oils and accessories! This is a great time to try some new scents or blends.
Are you using essential oils? What are your favorites?
I received one or more of the products mentioned above for free in exchange for an honest review. I only recommend products I personally use (and love!) and believe will be of value to my readers. This post contains affiliate links.