You've eaten your share of healthy pumpkin foods made with this incredibly versatile vegetable (which is technically a fruit), but now it's time for dessert. We've compiled a list of unusual pumpkin treats that go beyond your typical pumpkin pie.
6 Unusual Pumpkin Treats
1. Pumpkin Cannoli. Mama Mia! Filled with a lightly spiced sweet pumpkin ricotta filling, the classic Italian dessert gets a fall-themed twist in this recipe from A Treats Affair (pictured above).
2. Pumpkin Lasagna. How decadent is this? Blogger Vera from Oh My Goodness Chocolate Desserts came up with this creative recipe, a variation on Chocolate Lasagna. The crust is made with butter, walnuts and flour. The "lasagna" is then layered with cream cheese and whipped cream, followed by a mix of vanilla pudding and pumpkin puree.

3. Pumpkin Whoopie Pies. This recipe, from The Chunky Chef is a variation on a popular favorite. Cooking enthusiast and blogger Amanda says of her recipe, "The pumpkin flavor is strong, but not overpowering, and perfectly paired with the sweet and slightly nutty browned butter maple cinnamon frosting."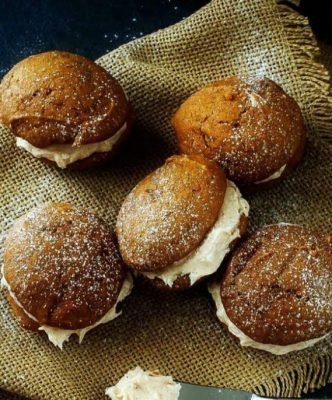 4. Coconut Milk Pumpkin Pie. Since my son is dairy-free, I have searched for years for a pumpkin pie recipe he could enjoy. What I didn't expect is how easy it would be to make and how much the entire family would enjoy it. Surprisingly, you can't taste or smell the coconut flavor at all – just the pumpkin spice. You can use other milk alternatives as well, if you choose. Recipe from About Food.

5. Pumpkin Spice Caramel Corn. Cookies and Cups describes this recipe as "crazy addictive" and says, "It's so over the top delicious that you will give yourself a stomachache and a cavity and be happy about it." Even people who aren't fans of pumpkin spice will be eating it by the handful. What you need: unpopped popcorn kernels, salted butter, light brown sugar, light corn syrup, kosher or sea salt, vanilla and pumpkin pie spice.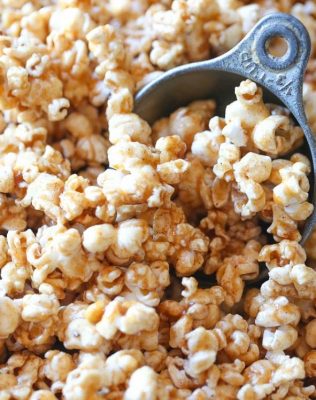 6. Pumpkin Pie Crescents. If you're looking for a delicious and easy way to enjoy pumpkin pie, this is it. Ingredients needed: 1 roll Pillsbury Crescent rolls, canned pumpkin pie filling, pumpkin pie spice, 1 egg yolk, powdered sugar, maple syrup and milk. Get the recipe from Spend With Pennies.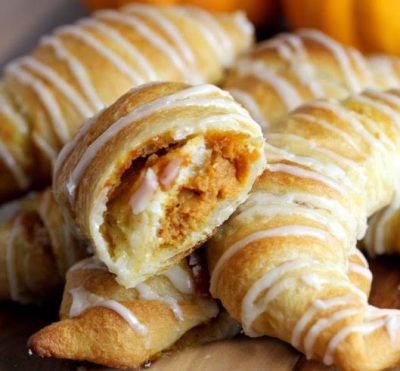 What's your favorite pumpkin recipe?