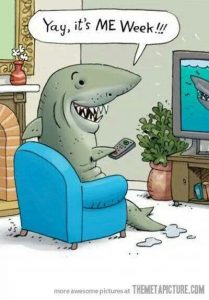 Want to celebrate Shark Week without having to take a bite out of your wallet? We've got some fin-tastic suggestions to help your week go swimmingly! From shark-themed gifts to food ideas to activities, we've got ideas you've just got to sea.
7 ideas for Shark Week that will hook you in.
1. 7-11's Exclusive Shark-Themed Treats. 
Cool down with a jawsome blue raspberry Slurpee in a fishbowl-shaped cup or a molded cup that appears to have a jagged3D bite taken out of the side ($3.99 and $4.99). Add a shark straw for just$1.49. 7-11 also offers blue "ocean-themed donuts," shark-decorated coffee mugs and gummi shark candy.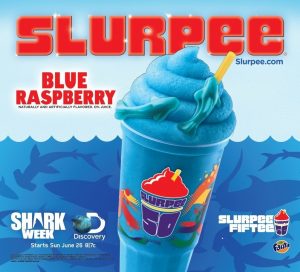 2. Shark Fin for Swimming. Scare beachgoers – or your sister in the pool – with this realistic looking shark fin from SwimFin. For just $19.99, this shark fin can turn any child into a vicious predator! Ooh, let the fin begin!
3. Shark Bed for Pets. If you follow Cats of Instagram, you'll see that the trendy Shark Bed is a popular must-have. Sink your teeth in this one we found for only $9.99. And then get your pet an Instagram account already.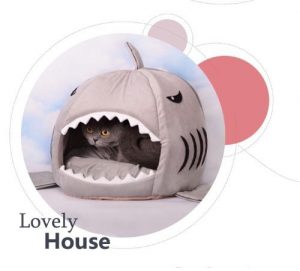 4. The Shallows. If Finding Dory is too tame for you, swim out into the deep end for actress Blake Lively's jaw-dropping thriller The Shallows which opens June 24th.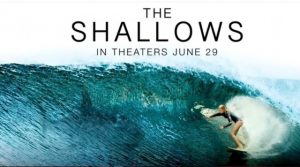 5. Shark Food. Serve up a cool, healthy dessert with this fruit arrangement, complete with a little "biting" humor. Sure to be a great conversation starter at your next pool party. Idea from Pinterest.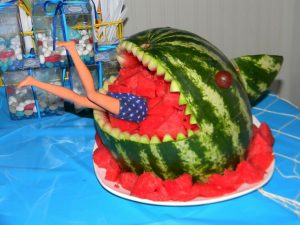 6. Shark Socks. You won't need to fish for compliments if you're wearing these handmade, crocheted socks from Etsy seller Crochet Viking. Super warm and comfy. $15.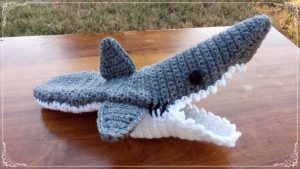 7. Circling Sharks Pendant Necklace. Like swimming with the sharks? Check out this gorgeous handmade necklace. Pendant size is 1″ inch (about the size of a quarter coin), chain length is 24″ inches long. Art print is sealed under a clear glass cover. From Etsy seller Riverwalk Designs. $7.95.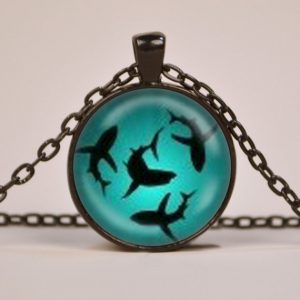 How do you plan on celebrating Shark Week?