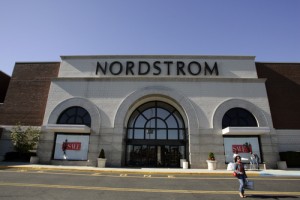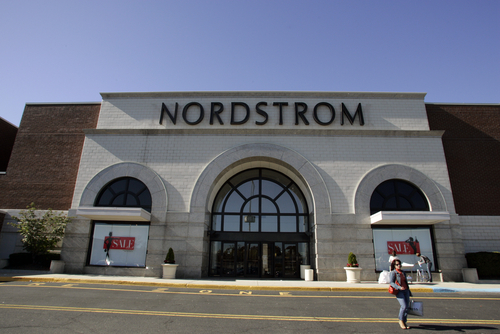 When I was younger I always looked forward to summertime because my mother would take my two sisters and me to Nordstrom to pick out a new summer wardrobe. Nordstrom can be pricey and I always wondered if the quality was worth the cost. My mom certainly thought it was, and to examine Nordstrom's value – not just its price tags – I made a list of the pros and cons.
Pros of shopping at Nordstrom
High Quality Service – The first time I went into Nordstrom alone was for my cousin's wedding last summer…and I was in a panic. The wedding was that weekend and the dress I'd ordered online didn't fit. Ah! I was greeted by a sales associate who took the time to pick out different items, give me honest opinions about how the dresses fit (not just focusing on the most expensive items) and gave me advice on where to find sales on jewelry in the store. This was a godsend. Nordstrom is renowned for their high quality service and I've never had an experience to contest that reputation.
High Quality Merchandise – If you're looking for high quality items and top designer brands, Nordstrom is your store. I typically go to Nordstrom when I'm buying items I plan on wearing all the time. A neutral heel, a sweater, or classic staple pieces are items I always buy at Nordstrom. These items are more expensive but the quality of the product means they can better withstand constant wear. I've had a pair of boots I bought at Nordstrom for over 3 years and they look brand new!
Amazing Return Policy – Have you ever tried to return an item to Charlotte Russe or Forever 21? If not, luck you because returning items at these stores is nearly impossible…if you're lucky you'll receive store credit. Nordstrom makes returning items much less painful, in fact I've never had problems taking back an item. No receipt? No problem. Broken item? They'll replace it. Three month's after purchase? You can return it. I once had a necklace break after a few months of wear and they replaced it…without the receipt. Nordstrom also offers free shipping for returns on online purchases. Sweet deal!
High Quality Costume Jewelry – I have always loved Nordstrom's jewelry department, but it's always been on the expensive side, so I've rarely bought anything. Recently, Nordstrom partnered with Baublebar to feature high quality costume jewelry for lower prices, between $24 -$68 per item. On sale, I even saw earrings as low as $8! I've bought costume jewelry (necklaces and earrings) at local boutiques for around $30 a pop that have broken easily. With Nordstrom's stellar return policy I'd be much more comfortable buying jewelry for these prices.
Annual Anniversary Sale – Nordstrom's annual anniversary sale every July is one of my favorite sales of the year. Everything is on sale and while it can get crazy, it's well worth the trip to the mall. Shopping the sale is an easy way to get high quality items at discount prices. There is also a semi-annual sale in November. Keep an eye out as the date varies every year!
Reliable Lunch Spot – Many Nordstrom's have a Cafe attached to one of the floor's, providing a reliable lunch spot. The food is not as cheap as the food court, but I've never liked the fried food options or greasy Chinese food commonly available at the food court. I'd rather pay $15 and get a delicious and healthy salad.
Cons of shopping at Nordstrom
Expensive – Nordstrom offers high quality items by top brands, so there are a lot of high price tags. I've rarely found a sweater or dress for under $40…it's no TJ Maxx.
Online Items Not Available In-Store – This is one topic that drives my little sister crazy. She's a fashion major, so she's constantly looking for unique items online. She prefers to try on items before buying them (especially when they're expensive) and can't always find them in-store. While this is annoying, this is common for retailers. Nordstrom's return policy makes it possible to try items before committing to them.
Better Deals Elsewhere – I'm a sucker for websites like ideeli.com and beyondtherack.com that offer for brand name items at a discount. Occasionally, you can find the same brands and similar styles to those carried at Nordstrom for lower prices, so I tend to check them before I make any large purchases at Nordstrom.
In my opinion, Nordstrom's high quality service and merchandise make their high prices worth the cost. The value really ads up. Still, I always check sales and use coupons to save as much as possible when shopping there. Our secrets on how to save money at Nordstrom reduces the cost of shopping at Nordstrom and helps me get the most for my money. While Nordstrom isn't my every day pick for shopping, it is one of my favorites stores. What do you think?
Is Nordstrom worth the cost?