Anyone else out there feel like your summer has been a HOT MESS? Have your activities revolved around camps, travel, extended family, childcare or perhaps just a ton of time at home with the little ones? Honestly, sometimes downtime at home can be just what you need, but on the other hand there is always the chance things can get a little stressful with just you and the kids. In fact by the time July 4th rolls around I am usually feeling a little frazzled by all the "downtime" and feeling like I need a vacation from "vacation." Then I blink, and it's time to start stocking up for back to school! If you are like me, maybe you need a little pick me up also in these last few weeks of summer. Here are my tips for surviving this time with the least possible drama and trauma. Let's keep the peace and remember it's supposed to be fun!
August Survival Guide for Hot Mess Moms
TIP #1: AUDIO BOOKS
When I was a little girl, my siblings and I loved listening to the Disney read-along books on tape. We played them so often, in fact, I'm pretty sure I could recite some of those classic stories from memory to this day! Even though kids today have a lot more media options at their disposal, there is still something magical about audio books and all three of my children LOVE them. There are some great deals on Amazon for classic books to listen to, but we mostly utilize our library card for this. Using Overdrive & Hoopla apps, we are able to listen to dozens of books per month for free, and they can even be played through our car using a simple audio cable and my phone. If you haven't explored audio books, you have to check them out! For my kids (ages 5, 10 & 10), we specifically love: Encyclopedia Brown, A to Z Mysteries, Calendar Mysteries, Boxcar Children, Nancy Drew, Hardy Boys,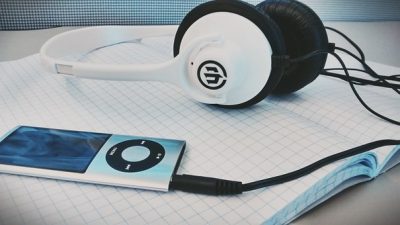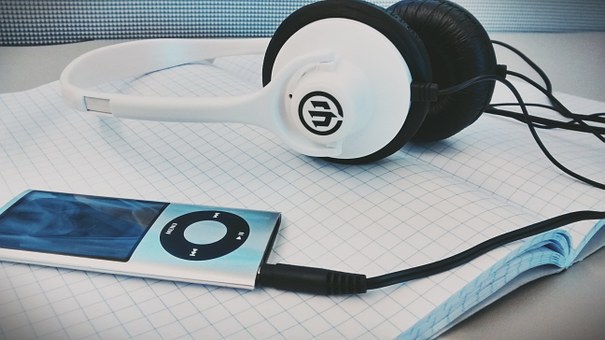 TIP #2 THE INSTANT POT The older I get, the less tolerant I am of cooking in the summer heat. I just can't stand using the oven at this time of year; it feels ridiculous, torturous and wasteful considering the fact that I pay good money to cool my kitchen down in the first place. This, my friends, is yet another reason to love the Instant Pot. I can cook most of the same dishes in less time using less energy and not get super sweaty and grumpy in the process. If, by some crazy twist, you haven't found reason to invest in an Instant Pot, here are some of my top convincing arguments. You just can't afford to skip this wonder of an appliance any longer. In 90 degree temps, heat-free cooking has suddenly become more appealing than ever. And if you jump into the pressure cooking routine now, imagine what a jump you will have Fall's hectic schedule.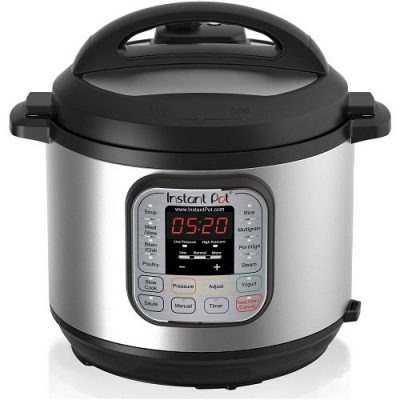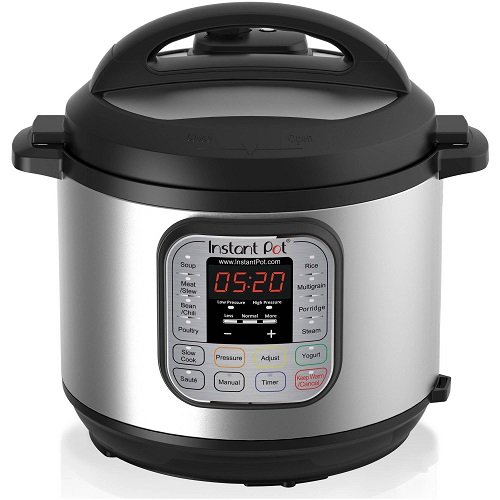 TIP #3 ROCK PAINTING– You haven't heard of rock painting? Where have you been, living under a rock? This may sound strange, but one of our favorite discoveries this year has been painting rocks. In case you missed this trend, kids and adults all over the world are painting, hiding and hunting for rocks of all sizes. Search for "your city Rocks" on Facebook or Instagram to see if folks are doing this near you! My kids and I have been enjoying this hobby for a couple months now and it's a great (and minimalist) project that helps you connect to your community and pass on the good vibes and creativity. I especially love that these little pieces of art are shared rather than hoarded at home (yes to MINIMALISM)! Here's a little more info on how to get started.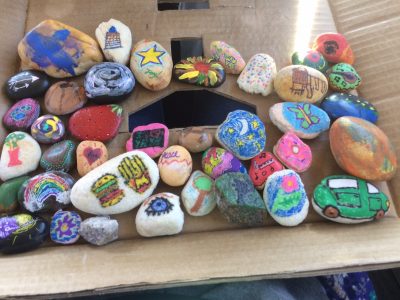 TIP #4 QUICK DIY YOGA ROUTINE- I truly, deeply believe in the benefits of yoga. Sadly, although I have access to the YMCA (and try to go frequently) I never, ever make it to the Yoga classes. (Secretly, I'm intimidated by group exercise. I am just afraid to let anyone else see me failing at physical tasks). I know, I need to do better but until then I found a great, very simple yoga guide that I really enjoy. It's only 10 minutes so there is no reason not to give it a go! I slept so well after doing this right before bed when I was struggling with some anxiety.
TIP #5 SALTWATER CANVAS WHALE BAG– Of course, I would never complain about going to the pool or the beach….but I do have to admit that sometimes all the work of preparing, packing, and toting to get to the water can make me more than a little crabby. Last year I invested in a Saltwater Canvas Whale Bag and it has seriously made my summers way less stressful! This bag holds an incredible amount of stuff, dries quickly, stands on its own, and practically repels sand and dirt. Seriously, I can fit 5 huge towels, 5 water bottles, sunscreen, pool toys, goggles, snacks, wallet, phone, water guns, buckets and more. I just keep it packed and ready to go in my linen closet. If you invite us to the pool we will drop everything and be there in 10 minutes. Literally.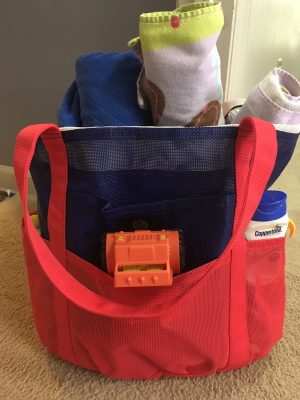 TIP #6 PONYTAIL/MESSY BUN HAT– I'm not sure what the deal is, but this year my face seems to be reacting poorly to sunscreen, ie by breaking out like a teenager's (perfect!). I've been meaning to find a cute hat to block the sun but none really appealed to me until I saw the brilliant product of a fun cap with a hole for your hair! These have a high-placed slit to accommodate a ponytail or messy bun and I think they are totally brilliant! I'm tempted to make my own by cutting a hole in my dollar store trucker cap but somehow I can't imagine it turning out quite so cute. If you have one of these little numbers, please leave me some feedback, because I am.this.close. to clicking add to cart.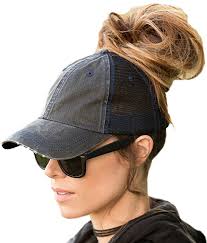 TIP #7 PODCASTS– I'm late to the game but lately I have really, really started to enjoy podcasts. One of the bloggers that I follow (Allie Casazza) suggested listening to podcasts while watching your children play outside or at the park. I tried it recently, and it was a great way to sort of step back from the noise and chaos of my day while the kids burn some energy. I'm not going to lie, sometimes it's hard to find time to listen to the entire episode (it might take a few days) but even the short snippets I find refreshing and helpful! My specific favorite podcasts are the God-Centered Mom Podcast, The Lively Show and TheHopeWriters.
Fellow moms, that's all I've got for now but for heaven's sake please share your ideas with me too! I'd love to hear what helps you survive the longest days of the year and how you make it through to Fall! Stay cool!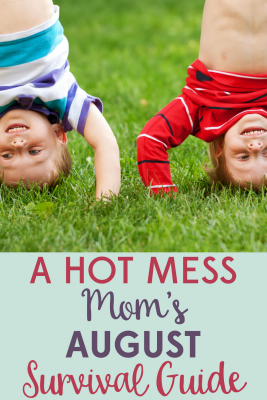 This post contains affiliate links.