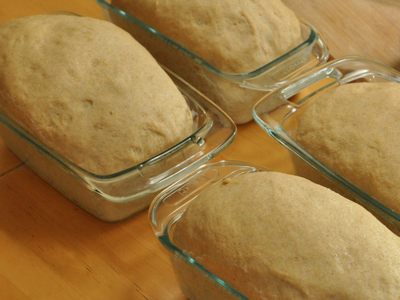 I don't know many people who will choose whole wheat bread over white based on flavor alone. My own family is very reluctant to give up their beloved Trader Joe's sourdough bread. But this whole wheat bread recipe has made me a hero in my household.
So many whole wheat breads are heavy and dense, with a crust that feels like it might dislocate your jaw. By contrast, this recipe yields an unbelievably light and fluffy loaf, with a mild, slightly sweet flavor that is perfect for sandwiches.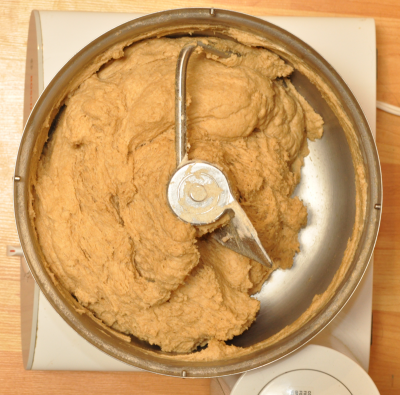 Although this bread is delicious when made with regular whole wheat flour, my secret ingredient is white whole wheat flour. It has an identical nutritional profile to standard whole wheat, but it is closer in texture and flavor to white flour. The best of both worlds! You can order white whole wheat flour from King Arthur Flour or Amazon. If you have a baking supply store nearby, you'll almost certainly find it there as well.
Another secret ingredient? Vital wheat gluten. You can make this bread without the wheat gluten, but I strongly recommend using it. It helps the bread rise extra-high while also improving the elasticity and structure of the dough. (Plus, you get to feel like a rebel for adding gluten when everyone else is eliminating it from their diets.) You can buy vital wheat gluten at King Arthur and Amazon or at stores like Sprout's or Whole Foods. It's also worth checking your regular grocery store, where it's typically shelved with Bob's Red Mill flours.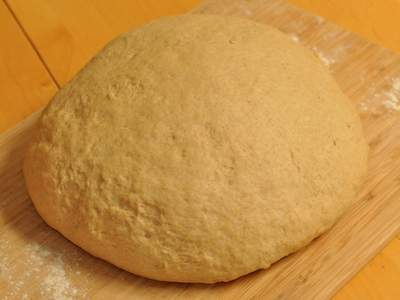 The vitamin C might seem like an odd ingredient, but it's not as strange as it sounds. The vitamin C provides ascorbic acid, which, according to the King Arthur website, "increases the elasticity of the dough, tightening the gluten. It's also believed to increase loaf volume slightly and to help the dough from slacking to the side when given a very slow rise." So there you have it. Vital wheat gluten + vitamin C and you've got a wonderfully fluffy, tender bread.
The best part of this recipe is that it's a cinch to put together. It does require some kneading, but it only needs one short rise, so it doesn't require a lot of advance planning. The recipe yields four loaves, but it is easily halved if you want a smaller quantity. You might be surprised, however, by how quickly the loaves disappear.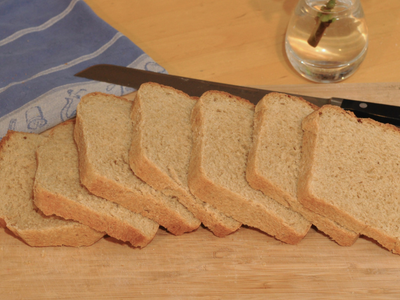 As an aside, I get a lot of questions about my mixer (pictured above). If you're curious, it is a Bosch Universal Mixer. It is definitely worth the investment if you bake a lot of bread, but I have made this recipe many times using a KitchenAid mixer and that works great as well. You could even do all the kneading by hand, as long as you don't mind a little workout.
The Best Whole Wheat Bread Recipe Ever
Ingredients
3 TB yeast
⅔ cup oil
⅓ cup honey
1 TB salt
500 mgm Vitamin C tablet, crushed (NOT the orange-flavored kind)
½ cup vital wheat gluten
8 cups white whole wheat flour (plus more as needed)
3½ cups very hot water
Instructions
Dissolve yeast in 1 cup warm water.
Mix the oil, honey, salt, vitamin C, vital wheat gluten, 4 cups flour, and hot water in stand mixer with dough hook until well-blended.
Add yeast mixture and mix.
Add remaining 4 cups flour and mix.
Add more flour if needed until dough leaves side of bowl and forms a ball.
Continue kneading for about 5 minutes.
Remove dough from bowl and divide into four loaves. Place loaves in buttered loaf pans and let rise until doubled (around 45-60 minutes).
Bake at 325 degrees for 40-45 minutes.
Notes
This should be a relatively wet dough so be careful not to add too much flour.
This post contains affiliate links.