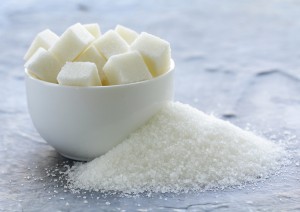 Today we have a guest post from Janelle Curtis of SewMuchCraftiness.com. 
Hello everyone! If you're on a budget, no doubt you're always looking for ways to save yourself some money. If you're spending more on beauty items than you'd like to be spending, why not try making these items yourself? In this article, I'm going to explain how to make 5 basic beauty supplies from ingredients you probably already have in your home so you can keep a few bucks in your wallet. Here we go!
1. Facial Scrub
For an easy and quick facial scrub you can whip up in no time, combine sugar with coconut oil or honey. For sensitive skin, use oatmeal instead of sugar. Rub into your skin with circular motions, and rinse.
2. 

Hair Mask

For some extra moisture and shine, once a week put this homemade mask on your hair. All you need is half of an avocado and banana, an egg, and olive oil. Mix the avocado and banana together until smooth, and then add in 2 tablespoons of olive oil and your egg. Apply this to your hair and leave in for 30 minutes. Rinse with cool water.
3.
Hair Conditioner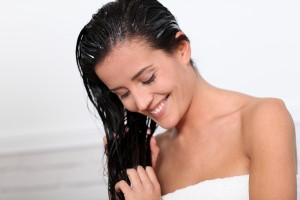 Skip the conditioner aisle at your store, and whip up your own at home! What you'll need is 4 tablespoons of organic coconut oil and 2 tablespoons of raw honey. Mix together, warm up, and apply to your hair. Leave on for 30 minutes before washing off.
4. Makeup Remover
Create makeup remover by mixing virgin coconut oil with vitamin E oil and a little bit of astringent. Add some water, and mix together. Use this mixture on a cotton pad and remove your makeup. Easy on your face and your wallet!
5. 
Facial Mask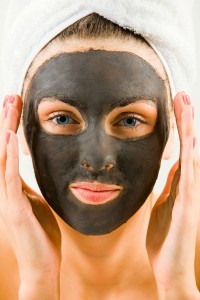 Save lots of money while tightening and bringing impurities out of your skin. The star ingredient for a homemade mask? Cat litter! Mix cat litter with water to create your mask and leave on your skin for 10 – 20 minutes before washing off. Note: This mask is ideal for oily skin.
About the Author
Janelle Curtis is a lover of all things that take creativity. She experiments with arts and crafts and fashion design, and then shares her results at  SewMuchCraftiness.com.