We're getting no relief from the heat this summer and I always think of scorching temperatures as an excuse to indulge in s'mores. So I've rounded up 6 unusual s'mores recipes to help us all appreciate the dog days of summer.
Dark Chocolate Fresh Berry S'mores
Sometime the simplest ideas are the tastiest. These Dark Chocolate Fresh Berry S'mores from Joy Food Sunshine take advantage of summer fruit, sneak a little nutritional value into your dessert, and happen to be delicious. A bonus variation: use jam instead of fresh berries.
Peppermint Patty S'mores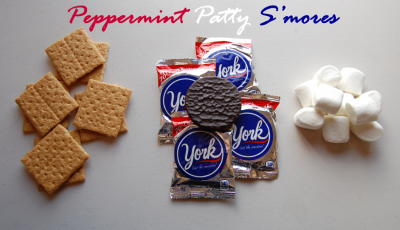 Traditional s'mores are perfect as they are, but wouldn't they be even more perfect with a hint of mint? Creative Mamas has us covered with Peppermint Patty S'mores. Just replace the chocolate with York Peppermint Patties!
Pretzel S'mores
If you like a little salt with your sweet, these Pretzel S'mores from Teacher by Day, Chef by Night are for you. Put aside the graham crackers and use pretzels for a little added crunch.
Bacon S'mores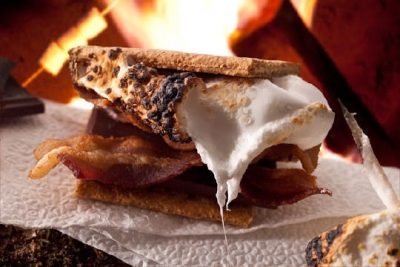 Bacon makes everything better, right? So of course you'd want to sandwich a little cured meat between your chocolate and marshmallow. I haven't tried it yet, but I can only assume it's delicious because, well, bacon.
Salted Caramel S'mores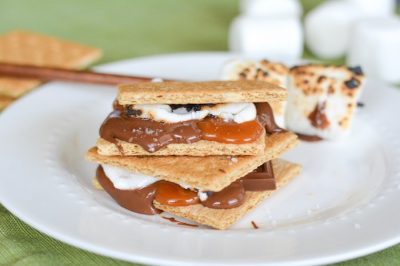 My daughter adores salted caramel so we'll definitely be trying this decadent spin on s'mores from Flying on Jess Fuel. These are instructions for indoor s'mores, but it would be easy enough to adapt them to the outdoor variety.
Lemon Meringue Pie S'mores
If you're not a chocolate lover (I've heard such people exist) then you'll definitely want to get your hands on these Lemon Meringue Pie S'mores from Make Life Lovely. Lemon curd combined with roasted marshmallows perfectly mimics the flavor of a lemon meringue pie.
What are your favorite s'mores recipes?