It's that time of year again – when we get to humiliate… uh, dress our pets up in ridiculous… uh, adorable costumes. We've found some of the silliest, cleverest, most amusing Halloween costumes for your dog or cat.
6 Spooktacular Pet Costumes
1. Bear Costume. You've seen the viral videos, now get ready to make your own teddy bear costume for your dog or cat. We found instructions online from Make Zine. "Get a teddy bear in similar color to your dog in their size. Cut the face off, cut the bottom of the feet off, cut open the back. Take all the stuffing out except for the arms. Bear only goes on front part of their body/legs and back half is exposed. Put a string or velcro through the back behind the neck to tie/close." Here's Fancy & Friends proves that cats can get in on the action, too, with their hilarious CareBear costume.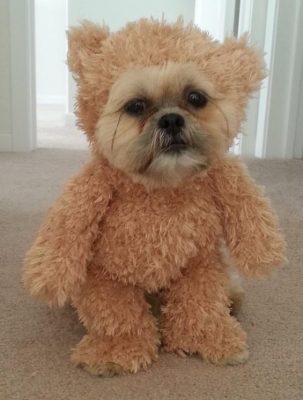 2. Lion Mane. Is your sweet dog or cat secretly a vicious king of the jungle? Let them unleash their inner beast with their very own lion mane. You can find them in various colors or sizes – they even sell smaller ones for lizards, hamsters and other pets. We found one for our cat on Amazon, where prices range from $5-10 and up depending on the size of the animal. Prefer to make it yourself? You can find easy instructions on the LovePetsDIY.com site.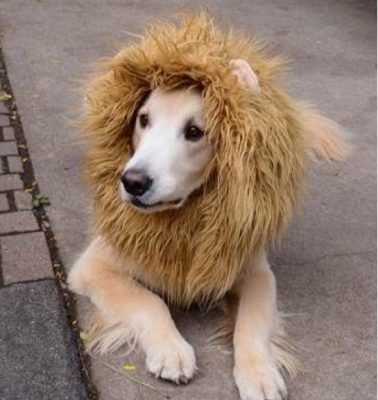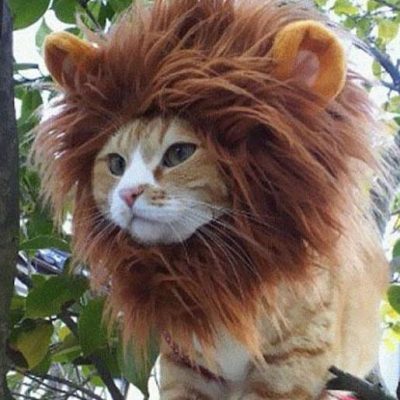 3. Flowers. How cute are these pugs, Mochi and Olive? We found them in a post from Lubbock Online. You can make your own petal-perfect pet by "starting from scratch or half-scratch, adding bling, attitude or accessories to human hand-me-downs or garage sale or thrift store finds."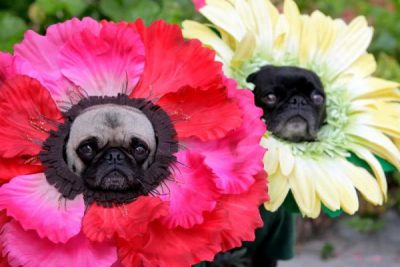 4. Hostess Pupcake. This "pupcake" costume could work for either a dog or cat. What you need: brown felt, white fabric paint and velcro. Visit Sew Doggy Style for a pattern and instructions. Sweet!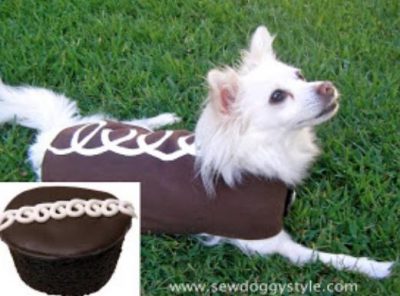 5. Cat House. We found this amazing costume on Instagram from @witty_kittyy who says, "I got the measurements of my cat, then some styrofoam board. I measured out the house, glued the pieces together, painted and drew the details. Placed my cat near a wall with my blue screen, had my boyfriend take pictures while I distracted my cat. Then I put it in photoshop and did a mattepainting of the background."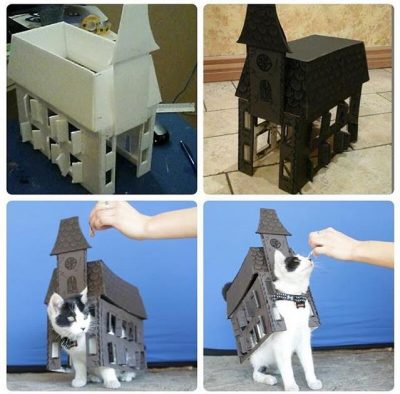 6. Teenage Mutant Ninja Turtle Costumes. Turn your pets into the Half Shell Heroes with some felt and glue and a little stitching where needed. We found this fun idea from @lilothebeagle on Instagram. Hmm, wonder if these guys like pizza, too?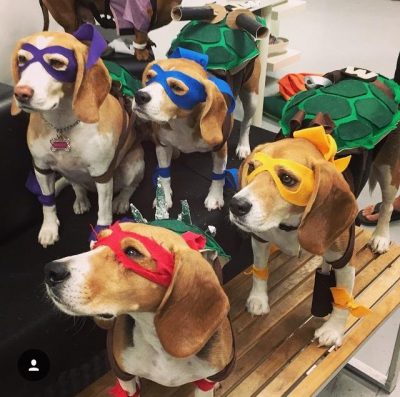 Are you dressing up your pets this Halloween?