This year, why not have the kids hand out homemade Valentine cards? These fun Valentine crafts will interest kids of all ages. Don't spend the money on store-bought cards when you can make something personal with items you might already have around the house.
DIY Valentines Cards for Kids.
1. Rose Stamps. Transform a bundle of celery into a stunning red rose! We tried this at home and had fun, but learned through trial and error that you'll get the best rose shape if you cut closer to the bottom of the stalk. When we were finished, we glued the stamped art onto glossy red paper. Idea from Interior Design.com.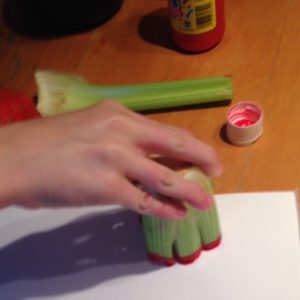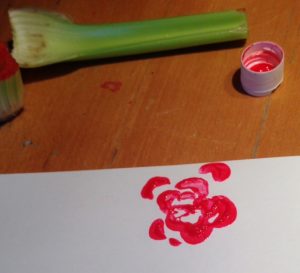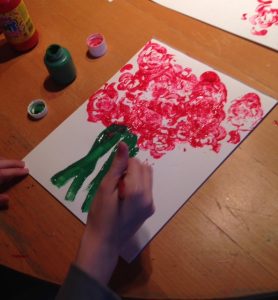 2. Monster Valentine. Kids will find this DIY card fun and easy to make. All you need is paint in the color of your choosing and googly eyes. Write your greeting or obtain this printable one from Tutus & Tea Parties.
3. PURR-Fect Valentine Card. This cute idea, from Crafty Morning, will "amews" your little ones. You need construction paper, googly eyes and a Sharpie. Does your heart belong to dogs instead? This site has a dog version you can try as well.
4. Be Mine Hand Stamp. Most kids would be thrilled to stick their hands in paint and not get in trouble for it! Now's their chance. This clever card idea, from Freesamples, couldn't be easier to make. We say make life easier – and more personal – by skipping the stamped letters in the middle and have your child write a sweet sentiment instead.
5. Scratch-Off Valentines. My daughter thought this was the coolest thing. Follow this tutorial from Come Together Kids to make your own lottery-style scratch-off Valentines. All you need are Valentine's printouts, silver metallic acrylic paint ($2.29 at Michael's), clear adhesive shelf paper ($5.48 at Walmart) and dishwashing liquid.
What are your favorite DIY Valentine Ideas?