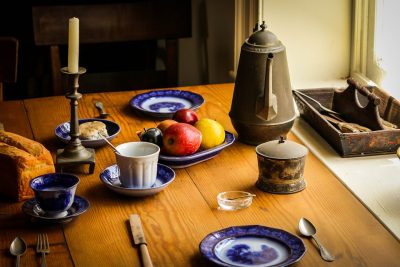 Yes, I use my instant pot for breakfasts, lunches and dinner. In fact, if my kids ask for a snack after school I break out the Instant Pot for some cookies and milk. Just kidding, but really, there is basically no end to the meals you can create in this workhorse appliance and breakfast is no exception. During the busiest morning rush, you can still dump your ingredients and walk away to get your kids dressed for school, shower, walk the dog or whatever tasks are on your to-do list. I don't have the time (or the patience) to stir a pot of oatmeal on the stove most mornings, but this Instant Pot Oatmeal is fast and delicious with no hovering over the stovetop.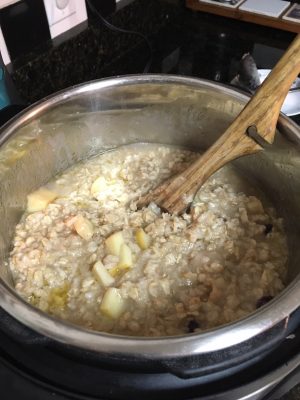 Oatmeal in the Instant Pot
6 cups old-fashioned oatmeal
10 cups water
¼ cup butter
1 cup brown sugar
1 tsp salt
¼ cup craisins
1 tbls cinnamon
1 Fuji apple, finely diced
2 tsp vanilla extract
Spray the bottom of your inner pot with cooking spray and add all the ingredients. Give the contents a few thorough stirs and close the lid, turning the pressure valve to seal. Set to manual 5 minutes and let it come down from pressure naturally. It will be ready and delicious in about 45 minutes (or less).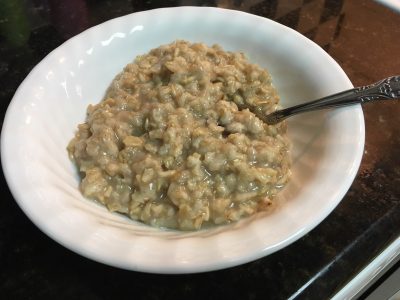 Is it possible you haven't purchased an Instant Pot yet? I can only imagine how I'd survive our busy mealtimes without my secret weapon! Click here to get your Instant Pot so you can start making breakfasts even easier. 
Of course there are many other breakfast recipes for the Instant Pot! Here are a few that look particularly delicious. Don't forget how easy it is to serve a delicious breakfast dish in the evening; my family loves breakfast at all times of day!
Banana French Toast in the Instant Pot- French Toast only takes about 25 minutes with this simple recipe from Living Locurto! Cream cheese, butter, vanilla, maple syrup and bananas make this recipe classic with the walk-away ease of the trusty Instant Pot!
Crustless Meat Lovers Quiche–This Quiche for the Instant Pot from Pressure Cooking Today looks totally fabulous, and super easy too boot. Less than 10 ingredients and only about 45 minutes to get it on the table!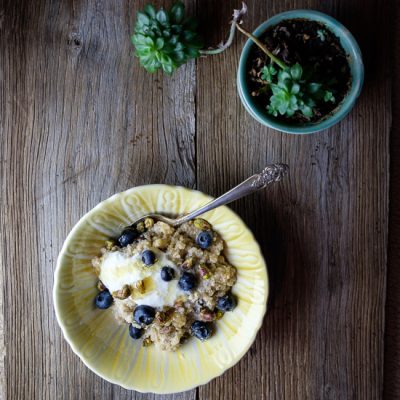 Instant Pot Quinoa Blueberry Breakfast Bowl-I admit I've had technical issues with Quinoa in the Past, but this recipe looks absolutely delicious and a great change from our typical oatmeal or cold cereal routine. Apple juice and cinnamon give this recipe a spicy Autumn spin!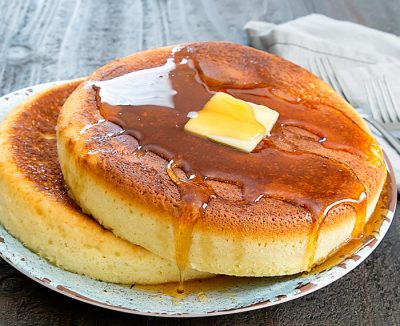 Giant Instant Pot Pancake-Have you ever wondered if you could make pancakes in the Instant Pot? It turns out Kirbie from KirbieCravings has figured out a way and these ginormous pancakes would definitely be a crowd-pleaser at my house! Warm up the syrup and click here to get your epic pancakes cookin'!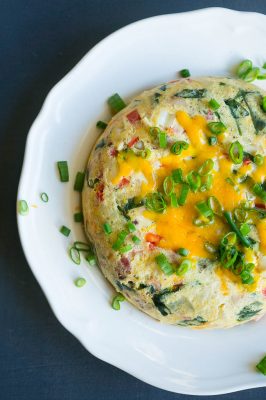 5 Ingredient Pressure Cooker Cheesy Egg Bake-Here's a simple but delicious-looking egg casserole with only five ingredients (extra veggies optional). Click here to enjoy this yummy treasure from KischenCat!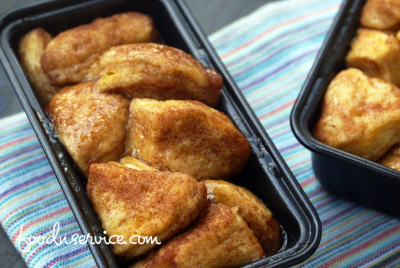 Instant Pot Monkey Bread-When I saw a recipe for Instant Pot Monkey Bread, I knew I'd have to include it. I mean, we can't be healthy all the time can we? Click here for a gooey, delicious treat with the convenience of Instant Pot speed, courtesy of FoodNService.com!
What is your family's favorite breakfast recipe? Please share it with us in the comments!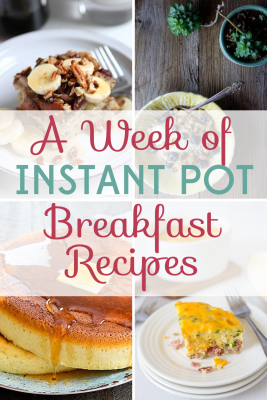 This post contains affiliate links.