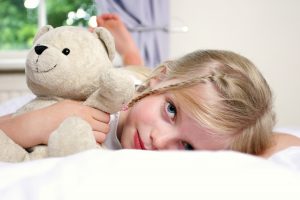 Here we are in the midst of summer and ideas for free and fun things to do with bored kids are running low. You've been to the pool, you've made play dates, you may have even made play doh!
Here are 10 of my favorite fun things to do to keep kids creatively occupied.
Living room tents – A tent can be as simple as a sheet thrown over a table or as cool as A-framed pup tents that are collapsible and reusable. I've never met a kid that didn't like having their own special place. Most adults would like one too.
Make homemade popsicles – Just about anything can become an ice pop mold (a shot glass, small plastic storage containers or ice cube trays). Use a blender to make a slushie of favorite flavors (fresh fruits are a great idea). Put into the freezer until mixture starts to harden. Insert plastic spoon. Let freeze the rest of the way. Ta-da!
Treasure hunt – Who can resist a treasure hunt? Put clues around your space (define the boundaries with your participants so that they don't wander off into your neighbor's house) that lead to more clues and finally a great "treasure." The treasure could be a fun board game or ingredients to make cookies or an invitation to go swimming. Get creative!
Make scrap books – Everyone has pictures and mementos stored in boxes and drawers. Clear off a table, bringing out the craft supplies and make memory books. This is an especially great activity on a rainy day. Take pictures of everyone working on the books and include that picture in the book. Make sure you put the date on the picture. It will be fun to look at in about 10 years.
Create a time capsule – Similar to No. 4, this activity requires finding items that represent your life at the time. Include a survey for each person with questions like: how old are you? What do you want to be when you grow up? What is your favorite movie? Also include a current picture. Find a water tight container and put all the items in. Make sure you include the date. Bury the "capsule." Wait a long time and then dig up the capsule. Make sure you make a map of where you have buried your treasure so that you remember.
Move the furniture around in a room – Let your kid decide where the furniture should go in his/her room. Help them to move it around. Take before and after pictures. Rearranging the furniture can drastically alter the mood and feel of a room.
Make tissue paper flowers and hang them from a tree in your yard. Tissue paper flowers are easy to make. You only need some tissue paper and pipe cleaners.
Plan and execute a random acts of kindness project. This is a great character builder for kids. The idea is mainly to come up with acts of kindness – put money in parking meters, pay for the car behind you in the drive-thru lane, hand out flowers, tape coins to a vending machine, hand out balloons, smile at 10 total strangers (you get the idea). Let everyone work out their ideas, gather up the materials, do the good deeds, take pictures of the acts, come home and feel good.
Make pool noodle horses. These easy to make "horses" can be made from pool noodles, fairy wings and tape all shopped smart at the 99cents only store.
Direct a movie. In this day and age of smart phones and cheap cameras, almost everyone has the ability to make some sort of movie. Do the whole she-bang. Write a script, make story boards, get a cast, shoot the "movie," make posters, have a screening complete with a red carpet and paparazzi.
What fun things do you do with your kids in the summer?