Spring has fully slipped into summer. This time of the year always seems to move so quickly, am I right? It's been way too long since I've shared with ya'll, so I wanted to get back into it with some current household favorites and life hacks from the Prescotts! We've had a challenging year that has kept me on my "toes" so to speak, and I've been relying more and more on minimalism principles to keep my head above the choppy waters. I hope things are going more smoothly on your end, but maybe you can still glean some tips that will help if life throws you a curve ball.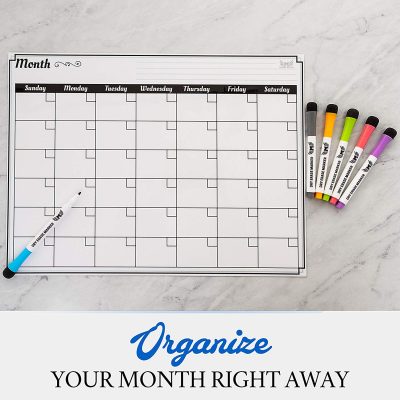 Fridge Planners-One of the things I've discovered that helps me a lot is magnetic fridge planners. I love having something close to my central hub that I can easily write on for schedules, meal plans and grocery lists. There are tons of these products available on Amazon, and I personally own these: Magnetic Dry Erase Menu and this Dry Erase Monthly Calendar Set. The second set has a fantastic grocery list along with it which is perfect for keeping my fridge and pantry stocked. I use a magnetic utensil caddy to keep my dry-erase markers close by! The kids also love to write on these so they are quick to volunteer to jot down needed items as I call them out while cooking or washing dishes!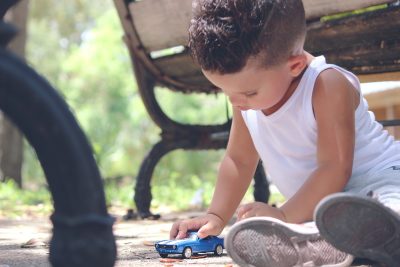 Kid Wardrobe Hack-I have tried a few different ways of organizing my seven year old's wardrobe, but nothing was working well. Finally, I started matching up his clothes and rolling the outfit together in a neat little bundle. Bingo! Now, he can open the drawer and easily select a matching set with no fuss or mess. Not only does it improve our morning routine, but it's GREAT for packing for travel and even makes sorting laundry easier. This is easy-peasy, but if you can't picture what I mean, click here for a really quick video that shows how I do it!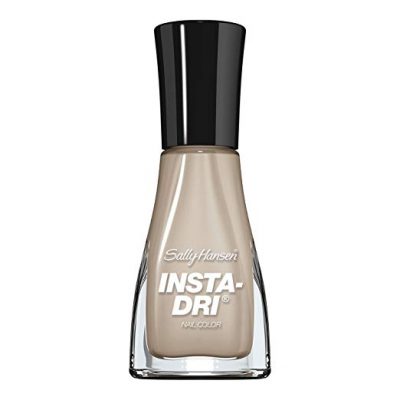 The Perfect Neutral Nail Polish-I always keep my toe nails polished and Sally Hansen Insta-Dry Fast Dry Nail Polish in Sand Storm has become my color of choice. It's the closest thing to a "naked" nail that I could find and still gives that nice "polished" look! It's sandal season and I need something that lasts forever and this polish passes the test.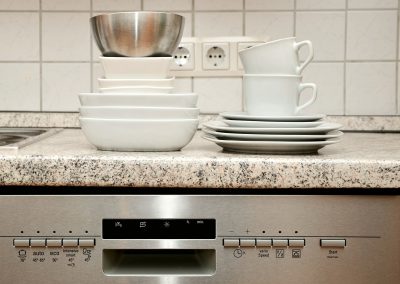 Dishwasher Logistics-I've mentioned this before but I think it's worth revisiting because it helps so much! Run your dishwasher EVERY night after dinner and unload it immediately upon waking (I usually do this while the coffee brews). It gives the dishes time to air dry all night and starts your day off with an empty dishwasher. That way everyone can be encouraged to load their breakfast dishes right into the dishwasher and there won't be any sink-gridlock situations to slow down your morning. Because I'm intentionally running it without fail every night, it also helps me remember to wash water bottles and thermoses that will be used the next day so everything is ready to go!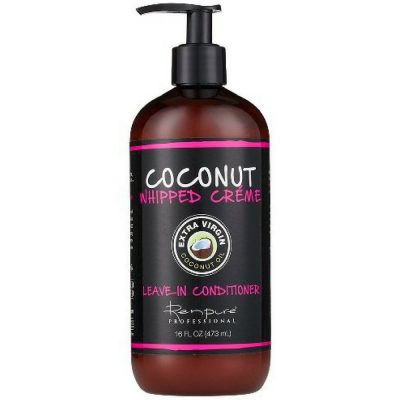 Coconut Whipped Creme Leave-In Conditioner by Renpure-If you remember, my twin tweens (they're twelve now) have mega-curly hair and because of that we are very picky with our conditioner products. We recently tried something new and they are loving Renpure's Coconut Whipped Creme Leave-In Conditioner. It's leaving their curls absolutely beautiful! Since summer is on it's way, it's crucial we have a great conditioning product on hand and this one is totally affordable to boot! Note: my girls still prefer lightly rinsing their hair after conditioning, rather than leaving it in as directed.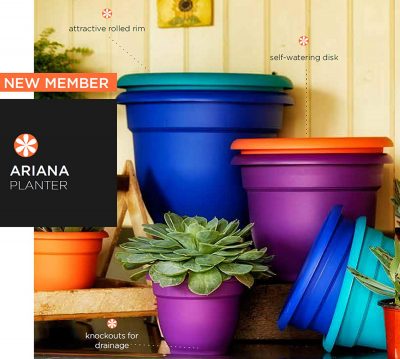 Bloem Ariana Self Watering Planter-I'm proud to say we now have eight different potted plants that have all been flourishing successfully in our home for months now! Considering my rather poor track record in the past, that's pretty impressive! The secret I have found is getting a great self-watering planter, like these pots by Bloem. These pots are raised in the bottom so that the extra water can continue to feed the plant, keeping it alive for much longer.  The best part is, they start at less than $2! And I love how colorful they are.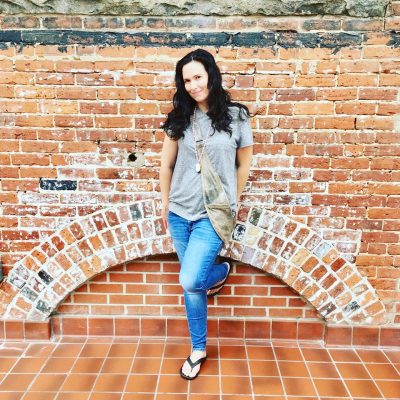 Ditch your Wallet-Over the last few years, I've used several different purses but I have finally discovered my holy grail of handbags. This is a purse that has quickly moved up the ranks into my top favorite items of all time. I love that it is hands-free and comfortable and it actually eliminates the need for a wallet altogether! Also, it's ergonomic, beautiful and has done wonders for my neck-pain. Click here to join the obsession with Sash Bags! Like me, you'll never go back!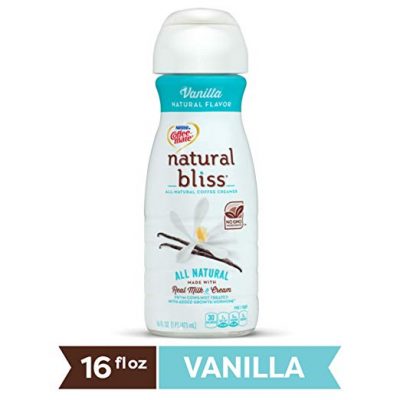 Natural Bliss Creamer-I have had a tough year health-wise and have been cutting things out of my diet left and right. For a couple months, I even had to give up coffee and let me tell you it was TORTURE! I'm grateful to say I've gone back to coffee but I'm still trying to avoid the chemical-filled coffee creamers I was previously addicted to. Now I stick with half-and-half or Natural Bliss Creamer. It has all of the YUM without the yucky ingredients. As a matter of fact, they also have an Almond Milk version that is just as delicious!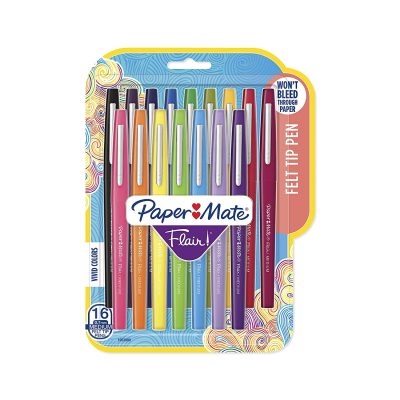 Papermate Flair Pens-All three of my children have somehow become really obsessed with Papermate Flair pens, and I have to admit I love them too! They make a beautiful, smooth stroke that doesn't bleed through pages and are perfect for Bullet Journaling.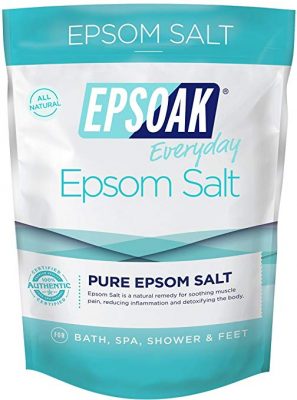 Epsom Salt Baths-I know this is not a new trend by any means but I am loving Epsom salt baths. Many people enjoy adding Essential Oils, but I like to keep it simple with no extras. The best price I have found on Epsom salt is Costco, but it's definitely reasonable at Amazon. We use one cup per bath. Not only are baths awesome but the salts help your body detox in a safe, gentle way!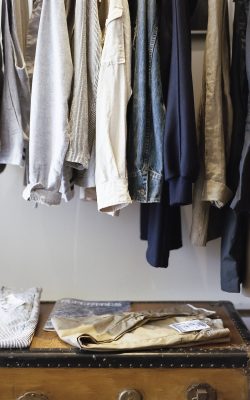 Storing out of Season Clothing-This is something new for me, and I was a little apprehensive but it turns out I really like doing this! I've been packing away my out of season clothing so that my closet has a lot more "breathing room". It helps me see what's really available to wear and makes my closet feel more minimalist! If you read minimalist blogs, many capsule wardrobe fans store away their other clothes while wearing a specific capsule. I'm not quite to the tiny capsule point but I love the storing away aspect…it works!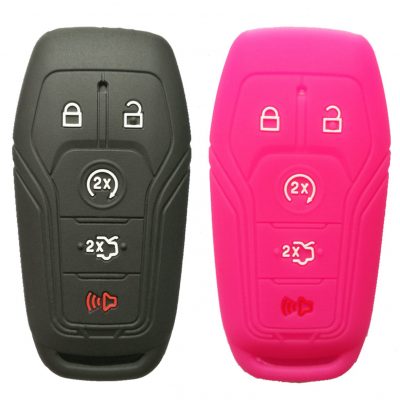 Silicone Key Fob Cover-This is a random one, but we replaced our key fobs this year and stumbled across silicone covers on Amazon. I ordered one thinking it might help keep my new fob clean and functional (because they are kind of expensive to re-program). It turns out, I love having a cover and the buttons work perfectly. I also assume one of these days I will spill coffee on my keys (let's just be realistic) and I know this will help keep them safe!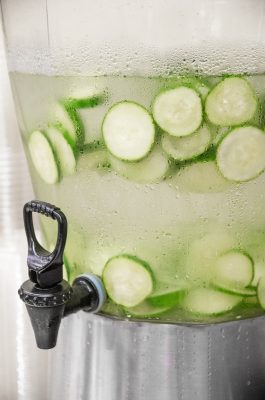 Cucumber Water-I know I didn't invent this, but infused water is really delicious and lately I'm craving water with cucumbers. I've been slicing them ahead of time and adding them to my purified water. A few chunks of watermelon or pineapple is delicious thrown in the mix. I decided whatever keeps me hydrated and away from Dr. Pepper is a habit worth cultivating!
This post contains affiliate links.