How has your year been so far? Did you accomplish all of the goals and resolutions you planned way back in 2017? Now that we've made it through January, I've been thinking about New Year's Resolutions, from each year in my past. This year my goals were more along the lines of self-care, but in the past I've created a lot of Resolutions about being environmentally responsible and less wasteful. In fact, over the last ten years or so, I've tried a lot of crunchy trends, products and habits. Some of these experiments have become favorite products that I will never give up! (Others I had to abandon a long time ago.)  The question is, which ones have stood the test of time and which have been kicked to the curb? Keep reading to find out!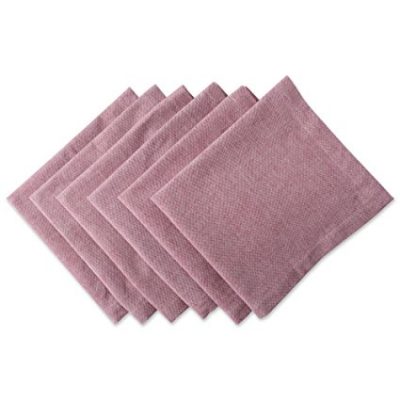 Cloth napkins-About 8 or 9 years ago, I realized how many napkins and paper towels we were going through on a weekly basis. Even though paper napkins are biodegradable and inexpensive it seemed like a simple switch to put some cloth napkins to daily use. I found a ton of 100% cotton napkins on clearance and sewed a few of my own. Those napkins have been washed and re-washed hundreds of times now and still serve our purpose perfectly! This was a simple change that was easy to keep up for our family. Click here for some budget-friendly cloth napkins to start your own stash!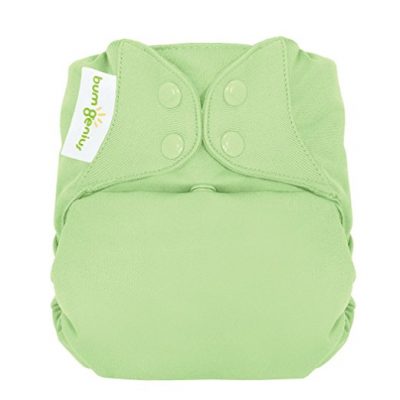 Cloth Diapers-When I found out I was having twins, any ambitions of cloth diapers disappeared along with my sanity. But when I had my son a few years later, I decided to give it a good try. I used cloth diapers for about six months and I definitely understand why many parents love them. These are not your parents cloth nappies, folks! Cloth diapers today have come a really long way, they are absorbent, sturdy, cute and can be used through multiple kiddos! Because I bought my set of cloth used and re-sold it at a competitive rate, my cloth diaper experiment definitely saved us a ton of money. I absolutely love that there are great cloth diapers available today, but I frankly still loved my disposables when I threw in the towel. If you are interested saving money by cloth diapering, check out this post with tons of tips from Melissa at BeyondMommying.com!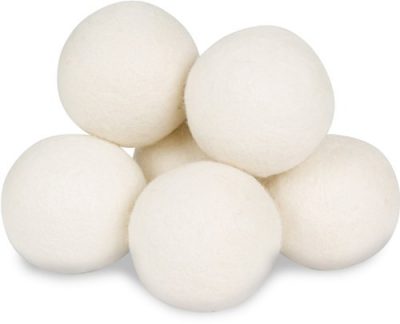 Dryer Balls-I remember reading years ago that dryer sheets were one of the more toxic items in the average household, so I ditched them. After the switch, I tried to find other alternatives but nothing impressed me….until I started using wool dryer balls. I love these SO much! Click here to get a six pack of wool dryer balls by Smart Sheep for only $16.95! I throw all six into each load and they totally eliminate static, speed-up drying time and, with a few drops of essential oils, scent your clothes naturally. I definitely feel like dryer balls are an upgrade from dryer sheets, so I encourage you to give them a try!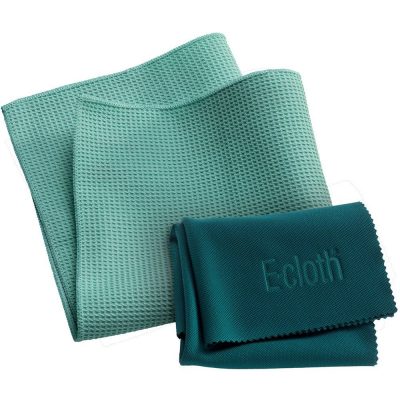 All Natural Cleaners-Well, this is a huge category so I am not even sure where to begin. The reality is, a lot of the cleaning products we use on a daily basis are not safe or healthy. On the other hand, I've come to realize that a lot of "natural cleaners" aren't truly that natural (have you heard the term: "green-washing"?), so I recommend doing a little research before you totally revamp your cleaning arsenal. There are a host of brands promising safer products, at a premium price so it can be difficult to weed through the options. Then there are tons of folks that recommend simply cleaning with vinegar, hydrogen peroxide, baking soda or soap and water. So what's truly your best option? I recommend replacing strong toxic products with a gentler alternative as you run out, that way you are slowly moving toward a healthier environment in your home  There are a few products I truly love and can't recommend highly enough: Biokleen Soy Cream Cleanser, Young Living Thieves Cleaner, and the e-cloth Window Cleaning Pack. I have definitely embraced the idea of mechanical cleaning v. chemical cleaning.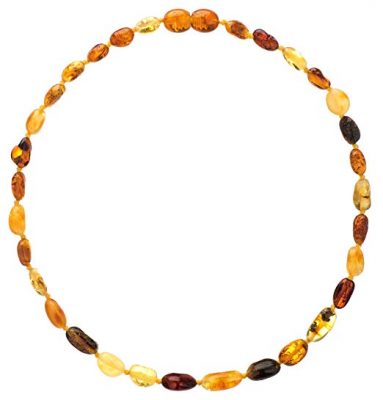 Amber teething necklaces-Ok, I admit I first purchased amber teething necklaces because I thought they were just too darn cute. At the time, my twins were toddlers and it seemed like a fun accessory for them with the added possible benefit of pain relief. At the same time, my skin had become incredibly sensitive to metal jewelry so I bought a couple of necklaces for myself. Ya'll, I have to admit wearing an amber necklace really helps my neck soreness and pain! When I'm having a headache or any kind of neck stiffness or soreness I put mine on and it really takes the edge off. My favorite shop for amber jewelry is Inspired by Finn. There are also plenty of options on Amazon.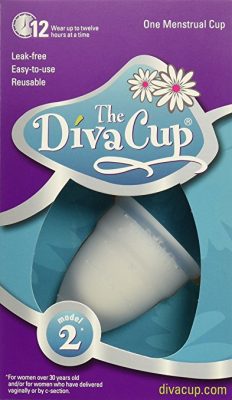 Reusable Feminine Care- This is definitely the category I have to truly rave about. I don't want to get too graphic, but reusable menstrual options have completely changed my life. I would never want to go back to the disposable versions of these products. Every woman needs to know, there are a LOT of options that can save money and are so much more comfortable. I truly feel like the reusable options are the luxury version of their disposable counterparts, changing them was totally an upgrade! Here's a post with my down and detailed reviews of some of these products. And if you are already sold and just want to jump right in, here are some reusable menstrual cups and reusable pads (or mama cloth).
Reusable Straws– I know this may seem like an odd one, but my family uses a TON of straws. My kids are obsessed with smoothies and in general we just tend to consume a lot of beverages in our home! Switching to reusable straws just seemed like a no-brainer and I have to say we've loved the upgrade! Now we use glass straws from Strawsome.com, a set of stainless steel straws similar to these, and Bubba silicone straws. The only issue is that they really need to be rinsed right away or they become harder to clean. I suggest grabbing a straw brush to save yourself that frustration!
Natural Deodorant-Out of all the products so far, this is the category I have to say has been a huge fail for me. I know that traditional deodorant has questionable (at best) ingredients and really want to upgrade to something safer. But every time I try to switch I am completely under-whelmed with the natural versions. Maybe I have odor issues or maybe I just haven't stumbled across the perfect safe product. If you have a natural deodorant you can truly recommend, please leave me a comment! Until then, I'll stick with the men's Degree that seems to work better than the feminine versions on the shelf.
Glass Food Storage Containers- Here's another category you can't convince me to give up: glass storage containers. It was so nice to ditch the broken, tough to clean plastic containers for sturdy, clear glass versions. Now I use glass-lock storage in my kitchen exclusively. My only regret is purchasing a mixed set of both round and square containers. I think sticking with just square is a better fit, space-wise. These have held up great for us for years now! I do feel much better about using glass from an environmental standpoint and I also believe the glass is safer for our health without the risk of leaching when heated.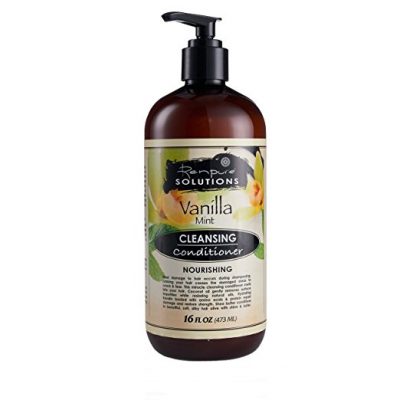 No-Poo-If you aren't sure what this is, let me quickly clue you in. No-poo means reducing or eliminating the use of shampoo to improve your hair health! Some folks also recommend "co-washing" (using conditioner in place of shampoo) to help restore the natural oils in your hair. This is one that I have tried with mixed results. First of all, I should say that my husband and my three children are completely shampoo-free and have great, healthy hair with no issues. The children use this cleansing conditioner and it works fantastic to quench their dry, curly hair without causing extra frizz issues. My husband just cleans his hair with water (yes, apparently he has evolved to a higher level of "green" than I can aspire to). I have dry hair with a stubborn case of dandruff that I can't seem to eliminate without using a fairly strong shampoo. So I can't go no-poo at this point. I have been able to cut back on washing frequency to about 2-3 times per week and my hair does seem healthier! So I guess I should still recommend No-poo as it works for most of my family!
I still have at least 20 more products I'd like to talk about, so be sure to keep watching the blog for Part 2 of this post! I'd love to hear your own Crunchy product recommendations and reviews, whether positive or negative so please leave me a comment!