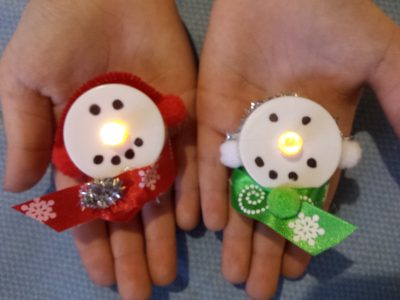 'Tis the Season to be crafty! Especially if you've got bored kids on your hands and are looking for a creative way to pry them away from their computers or phones. We found DIY crafts that are fun to make, easy and best of all – cheap!
Get your Christmas Crafty on!
1. Tea light snowman ornaments. My friend Dana made this with her daughter, Cayden. Dana says, "The snowmen were about $3.00 to make, all with items from the dollar store and things I had a home already like ribbon, pipe cleaners and pompoms." What's really adorable is that when you turn the tea light on, the snowman's "nose" lights up. For complete instructions, visit One Little Project.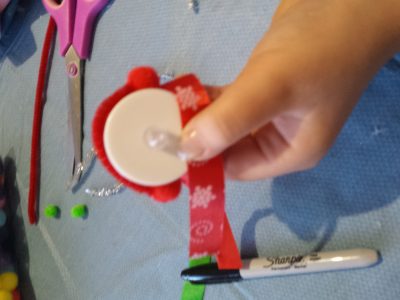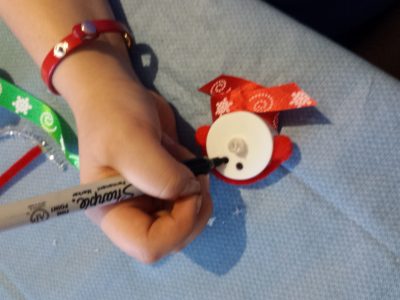 2. Candy sleighs. Cayden also had fun putting these together. Says her mom, "The sleigh was about $4.00. Some candy was left over from Halloween and the rest was from the dollar store." For detailed instructions, visit the One Hundred Dollars a Month Blog.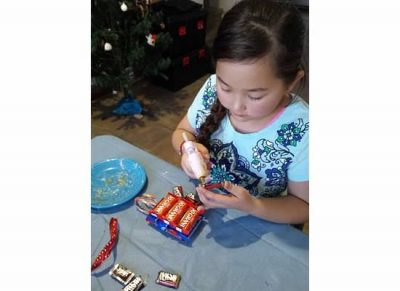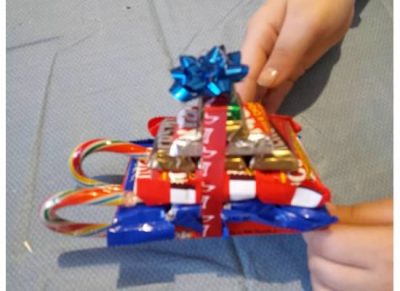 3. Clothespin snowflakes. These ornaments were fun and easy to make. Clothespins can be bought at the dollar store. You can use regular glue or hot glue, which is quicker to dry. The stars can be painted with acrylic paint or whatever you have in the house. Idea from Hometalk.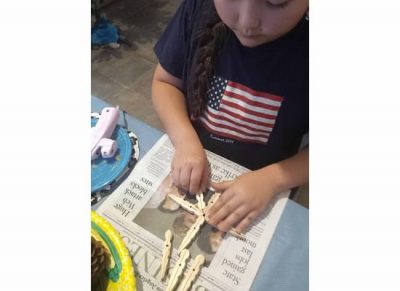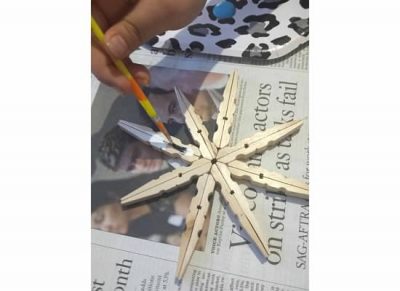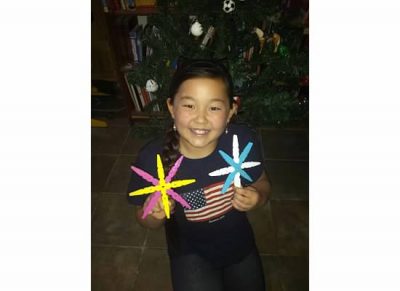 4. Santa slime. My daughter loves anything squishy, so this is right up her alley. This idea, from Growing a Jeweled Rose, is so much fun. What you need: red glitter glue, warm water, cinnamon or peppermint extract and borax.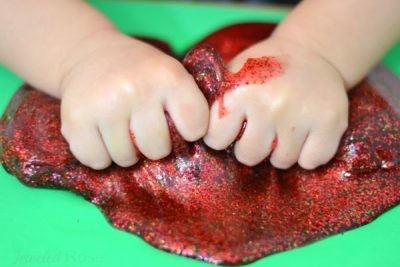 5. Coffee filter snowflakes. These decorations, from Mom.me, are creative and cheap to make. "You remember creating paper snowflakes in grade school, right? Folding paper over and over, then cutting out little designs to create one-of-a-kind flakes? Well, we just made things a lot easier. By using coffee filters instead of regular white paper, you eliminate the need to cut out any type of circle—the flakes automatically come out in a round shape! Plus, the thinner paper is much easier to cut through for small kids."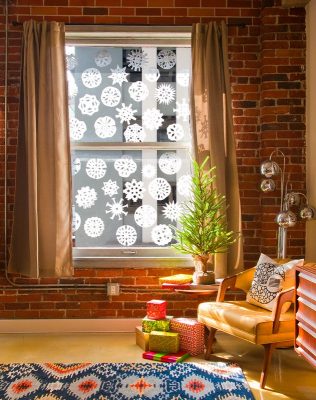 6. Snowman grahams. How cute are these? Christmas cookies take a lot of time and can make a big mess. This is a far easier craft for when you need something a little simpler. What you need: graham crackers, marshmallows, decorating gel and Wilton orange candy melts. Idea from Frugal Coupon Living.

For more holiday craft ideas, be sure to check out these Bargain Babe posts:
7 Easy DIY Homemade Christmas Ornaments for Kids
8 Easy and Fun Christmas Crafts
Homemade Holiday Crafts for $5 Each!
8 Christmas Crafts for Bored Kids
What are your favorite Christmas crafts to make?