Recently, seemingly out of nowhere, my kids started asking for these mysterious things called fidgets. I wasn't immediately sure what they were but for the last couple weeks we've been trying to track them down and they are RIDICULOUSLY hard to find. In fact, the toy stores and drugstores that usually carry them are being overwhelmed with requests. When I asked an associate in one toy aisle for help he immediately guessed: "Are you looking for fidgets? I'm sorry to say we are out of stock". So I've done a little investigating, some review-research, and some local shopping and I'm here to give you the quick scoop so that you can stay on top of this Fidget Fad (and be the coolest parent around).
First of all, fidgets could refer to any small toy that can be moved or manipulated to help pass the time or calm the owner. Some of them have been used in therapy and have been known to help ADD, ADHD or Anxiety. (I was instantly intrigued as we have a family history of all of the above). Some students may find them helpful to quietly busy their hands while listening to a teacher. But before we start filling our children's backpacks with trinkets, I should mention that fidgets have been banned in some classrooms. So please check with your child's teacher for her classroom guidelines.
In fact, the craze has become more of a hobby for many children rather than a tool. Since you have some kids who are using them to focus and others who are actually becoming more distracted by the novelty, it's best to proceed with discernment in sending them with your children. The good thing is, these toys are a relatively inexpensive and small investment whether they are to enhance focus or just for fun. So here they are, along with my best choices for each category!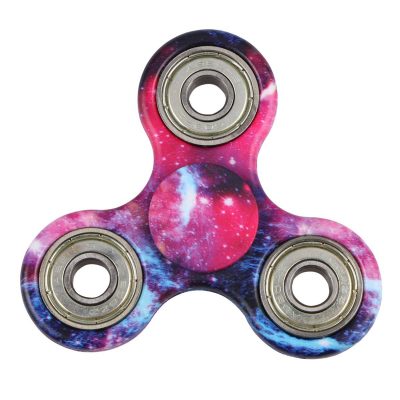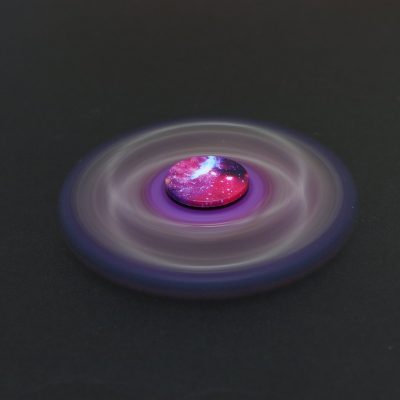 Fidget Spinners: It seems like most kids are talking about spinners like these when they refer to fidgets. These can be held in one hand and spun (some will spin for several minutes). There are lots of these on Amazon and many are very cheap but you'll want to notice the shipping date. You can get a great deal if you are willing to wait for shipping, like these for only $2.09! Or check out a variety of color options here, some as low as $3.75 shipped! If you need fidgets immediately, the very best price I could find with 2 day shipping and good reviews are these for less than $7 shipped as add-on items. There are spinners in different shapes and materials, and  surprisingly there are whole websites devoted to collecting, customizing, and competing with these! Who knew?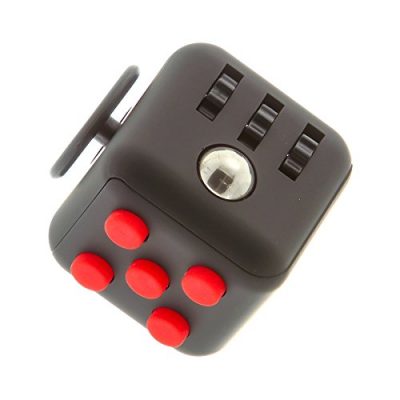 Fidget Cubes: These dice or cubes really intrigue me but I have yet to see one in real life. Each side of the cube has different switches or buttons to push or flick.  If you are someone who likes to click the top of a pen, you would probably enjoy a fidget cube! The FabQuality Cube has nearly 500 4.5 star reviews and qualifies for free prime shipping at only $8.95 right now. Once again, if you aren't in a rush for these, you could try ordering from China for a real bargain; only $2.30 shipped if you are patient. One of my teaching friends says these are less distracting in the classroom than spinners.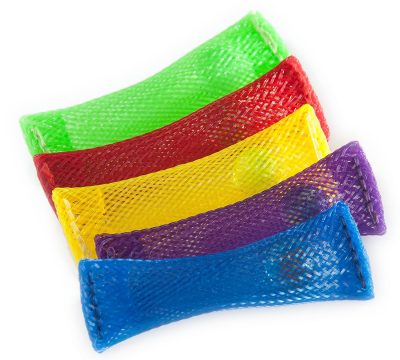 Squeeze Fidgets: I'm interested in these because they mimic the feel of a squishy ketchup packet, and who doesn't like a nice squishy ketchup packet? To play with these you simply push the marble back and forth inside the pouch, and they are totally affordable at only $9.29 for a 10 pack! If you are looking for a smaller quantity, your best bet is this three pack for $4.99 with free prime shipping.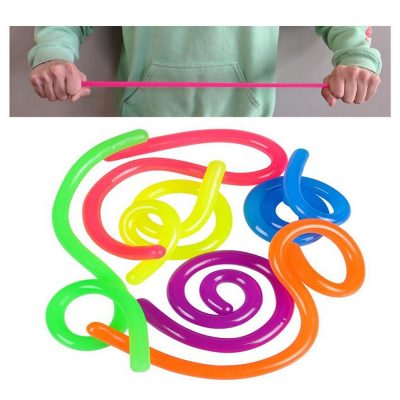 Stretch Fidgets: Stretchy fidget string can be pulled, twisted, stretched and tied; yet still go back to the original shape. These Monkey Noodles by Impressa look super awesome, have great reviews and stretch from 12″ long up to 8′ in length….WOW! On top of that, they are a great bargain at only $9.99 for a 5 pack!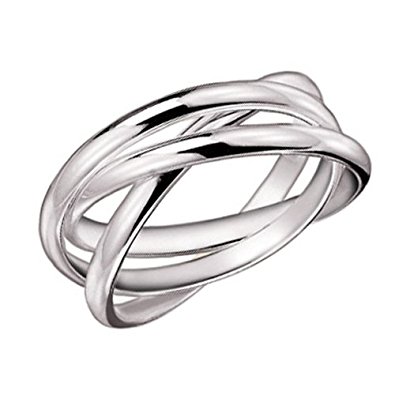 Fidget Jewelry: Growing up, one of my dearest friends had a ring that she would always spin. (For the record, Liz, it's called a Rolling Russian Wedding Ring!) We teased her about it, but as an adult she is convinced that it was one of the coping mechanisms that helped her keep her ADD in check! If a child is able to focus better when fidgeting, I say more power to them. Check out this selection of Fidget Jewelry on Amazon.
Of course there are more fidget toys available and lots of classic playthings could be used to soothe or calm a wiggly little one but I wanted to share just a few that you might not have ever seen. My five year old son has a terrible habit of pulling at his fingernails, and I know I need to be more proactive to re-direct him. I think one of these items could really help! So what do you think about fidgets?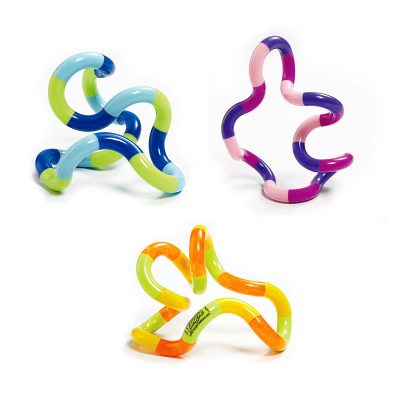 One last option: The Tangle Jr. Set of 3 for $9.25! These look just plain fun!