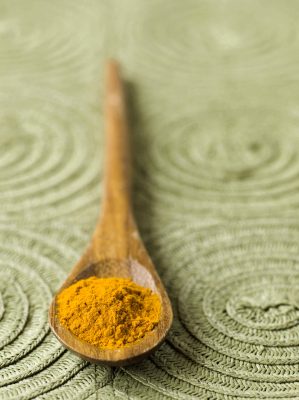 Turmeric is an ancient spice that is also an antioxidant with anti-inflammatory properties. It is even touted as decreasing the risk for cancer and for alleviating symptoms of arthritis.
Here are some easy turmeric tea recipes.
I went in search of turmeric tea recipes that are easy and affordable to make, as well as palatable. I made changes, tweaking the recipes to my own tastebud preferences.
1. Turmeric tea with cardamom. The aromatic spice, cardamom, originated in India, Nepal, and Bhutan. Cardamom contains many health benefits, including relief from cardiovascular issues, and improved blood circulation. I made a delicious tea using: 1 cup vanilla hemp milk, 1/2 tsp turmeric, 1/2 tsp cardamom and 1/4 tsp ground cloves. Whisk in a pan over a stove. If you'd like, you can add honey or sweetener.
2. Turmeric tea with cinnamon and almond milk. I first made this with coconut milk, but found that almond milk was actually sweeter and made for a tastier drink. Mix: 1 cup vanilla sweetened almond milk, 1/2 tsp turmeric, 1/4 tsp cinnamon, 1/2 tsp raw honey or maple syrup and a pinch of black pepper. Whisk in a pan over a stove. Interesting fact: black pepper contains piperine, which has been shown to dramatically increase the absorption and effects of turmeric.
3. Spicy turmeric chai. This tea has a spicy "kick" to it which I happen to love! What you need: 1 1/2 c non-dairy milk (I used sweetened vanilla soy milk), 1/2 tsp vanilla, 1 tsp turmeric, 1/2 tsp cinnamon, 1/2 tsp ginger, 1/4 tsp black pepper and 1 tbsp raw honey. Whisk in a pan over a stove.
Don't feel like whipping up your own elixir? You don't have to.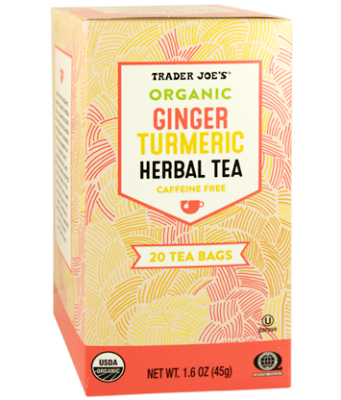 Trader Joe's Organic Ginger Turmeric Herbal Tea. A couple of weeks ago, someone was telling me about Trader Joe's Ginger Turmeric Herbal Tea. She raved about it – and its price of only $2.49. (I found a similar tea at Whole Foods for considerably more!) This friend told me that she also opened the tea bags and used the spices inside to flavor fish and meats when cooking. (See the Bargain Babe article 6 Ways to Cook With Tea: Don't Let Those Delicious Blends Go to Waste.) When I went into the store and picked up a box of this tea, a shopper pulled me aside and said, "If you've never tried that tea, it's the best!"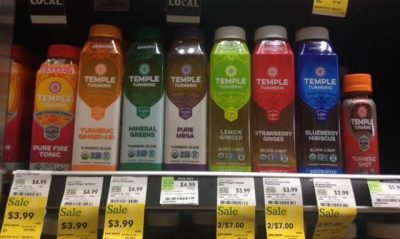 Temple Turmeric Organic Whole Root Turmeric Drinks and Shots. I found Temple Turmeric drinks at Whole Foods on sale for $3.99 (normally $4.99). While this is still not "cheap," it's less expensive than a Starbuck's frappuccino – and healthier.
Have you tried turmeric tea?