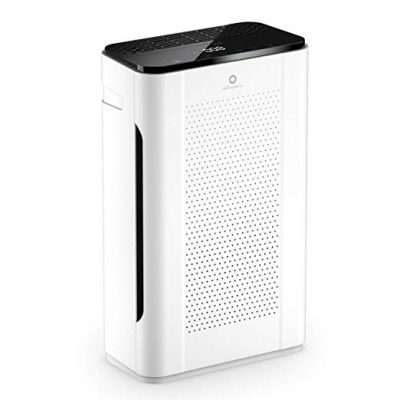 In order to protect your health, Airthereal was established in 2017 to improve indoor air quality around the world. Since then, we have been fighting against a multitude of health hazards that are present in the air we breathe. Today only, save up to 43% on Airthereal Air Purifiers.
Our mission at Airthereal is to keep your family healthy and happy. Airthereal stays at the forefront of air purification innovation in order to constantly improve our products and your experience. Today only, get the Airthereal APH260 Air Purifier for Home Large Room and Office with 7-in-1 True HEPA Filter for only $73.99. 
HIGH PERFORMANCE: Pre-Filter, True HEPA Filter, Activated Carbon Filter (attached with Nano Mineral, Cold Catalyst Filter, Photo Catalyst Filter and Molecular Sieve) all in one that clears out airborne particles as small as 0.1 micron.

CADR RATED 152+ CFM: means that it can purify an area up to 355 square feet (33m²). You will notice the difference within 10 minutes. Most customers choose it for living rooms, bedrooms, offices, restaurants, hotels and also labs.

SMART CONTROL: Turn on Airthereal's smart control to automatically measure air quality. The unit will select the correct air purification mode according to your environment.

SLEEP MODE: Enable sleep mode to ensure that the machine runs quietly during nights.

FILTER CHANGE ALERT: Replace your filter when PM2.5 lights up and keep flashing. Press and hold FAN and TIMER button for 3 sec to reset it.
This post contains affiliate links.