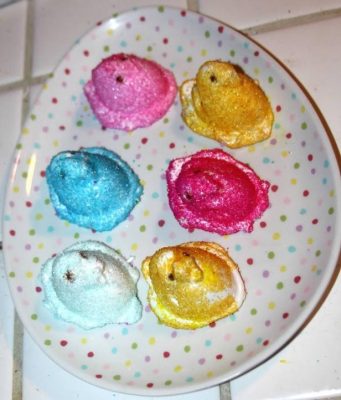 Marshmallow Peeps and Bunnies are best-sellers this time of year, but as cute and iconic as they are, they're also gritty and tasteless. The good news is that if you make your own, they are amazing. They will melt in your mouth with a sweet vanilla yumminess that you have never before tasted in a Peep.
Here's how to make your own Peeps.
1. Buy a silicone mold. Walmart and Jo-Ann Fabric sell them in-store, but you can buy them on sale at Wilton.com for $6.49. These are good-quality molds that will last for years. They can also be used to melt chocolates in and even Jell-O.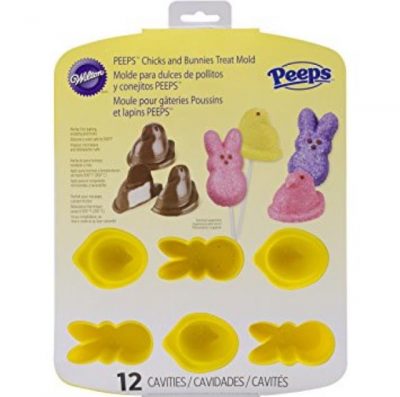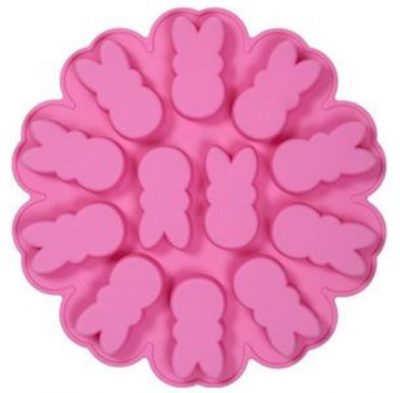 2. Gather your ingredients. The recipe calls for: 3 envelopes of unflavored gelatin, granulated sugar, light corn syrup, salt, vanilla extract, cocoa powder (for the eyes)  and colored sanding sugars for decorating. You can find the marshmallow recipe from Baking Bites. Tip: spray non-stick cooking spray into the molds to prevent sticking.
3. Get cookin'. This is a great activity for the kids. The recipe above makes enough for two molds. Tip: move fast if you can because the marshmallow mixture will start to solidify quickly. The recipe calls for using a piping bag to fill the molds, but we used a rubber spatula. Let the filled molds set for 10 minutes, then gently remove the Peeps and roll them in sanding sugar. We added the "eyes" by dipping a toothpick in cocoa.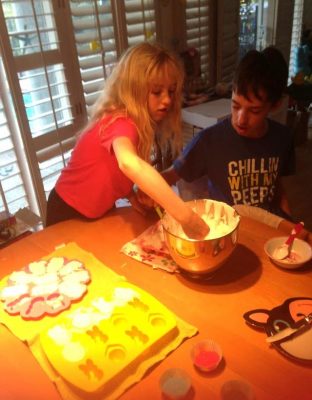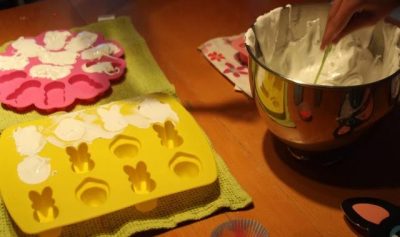 4. Enjoy! Make sure to seal leftover Peeps and bunnies in an air-tight container. The molds are dishwasher-safe, which makes clean-up easier.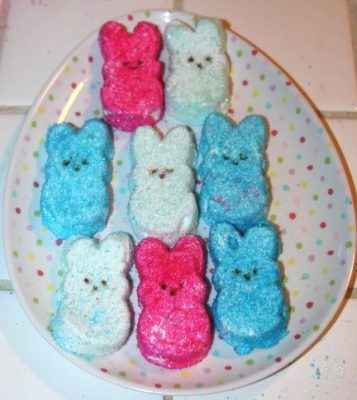 Love Peeps? Check out these Bargain Babe articles:
25 Crazy Uses for Easter Peeps
8 Creative Ways to Use Marshmallow Peeps
8 Easy Easter Decorations You Can Make
Are you a Peeps fan?