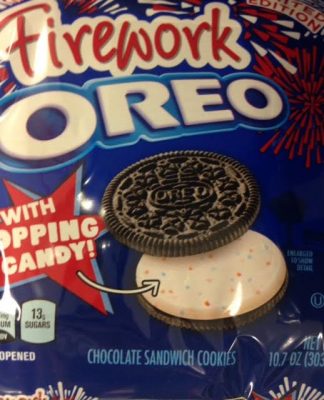 What's red, white and blue all over? These All-American snacks which are sure to impress your Fourth of July guests.
Create some "fireworks" with these snacks.
Firework Oreos. These have been a big hit with my kids. (You could even say they went off with a bang!) While they taste like regular Oreos, they've got a subtle "kick" provided by popping candy.
Patriotic Peeps. For those who just can't wait 'til next Easter to bite into Peeps' gritty marshmallow chicks. Buy in bulk for that Fourth of July barbecue from the Just Born site.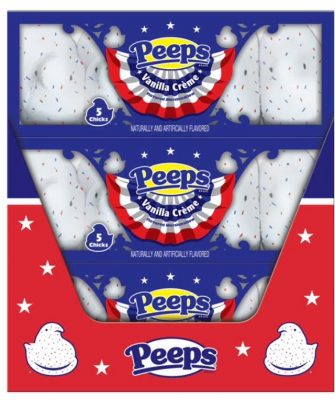 Trader Joe's Fireworks dark chocolate candy bar. This chocolate bar rocks! (As in Pop Rocks.) The rich dark chocolate is delicious, with a bit of spicy heat and a popping sensation.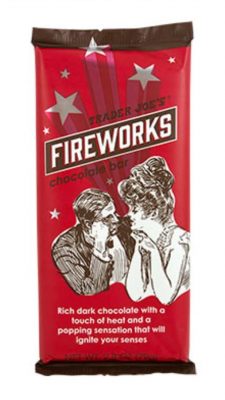 Holiday Hostess Products. These festive Twinkies and "Star Spangled Cupcakes" will dazzle with their eye-catching colors.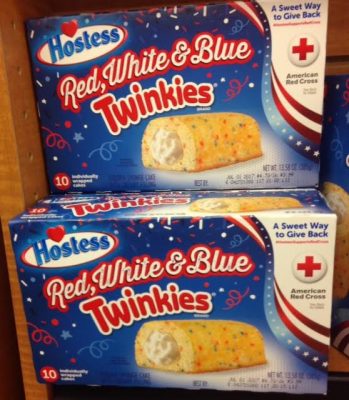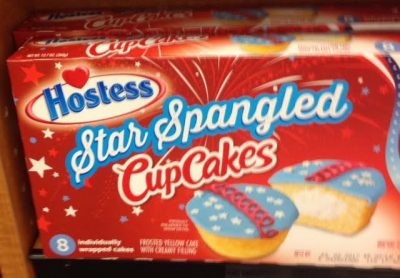 Stars and Stripes pasta. While not officially a snack food, this pasta from World Market will certainly add a patriotic flair to that pasta salad you're planning to serve this Fourth of July.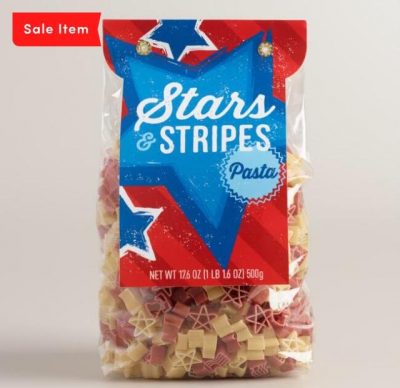 Trader Joe's Shooting Stars cookies. These chocolate-covered sugar cookies are out of this world. We don't know what's more thrilling — the melt-in-your-mouth buttery cookies, the quality dark chocolate or the popping candy bits sprinkled on top. Sure to be the star of the party.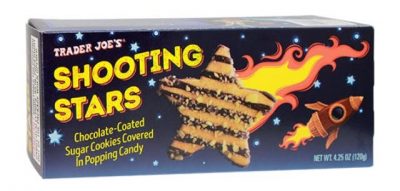 Little Debbie Red, White and Blue cakes. If the patriotic Hostess products weren't enough to satisfy your processed sugar craving, you might want to give these Little Debbie cakes a try. Available in vanilla or chocolate cakes.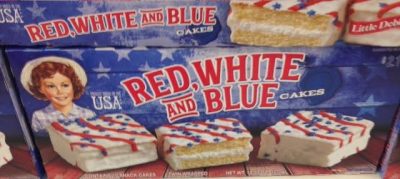 Candy in All-American colors. We found these Tootsie Roll USA Flag Midgees and Patriotic Twist lollipops from Oriental Trading. These are just some of the festive candy offerings you'll find on the site. Perfect if you're planning a patriotic candy buffet.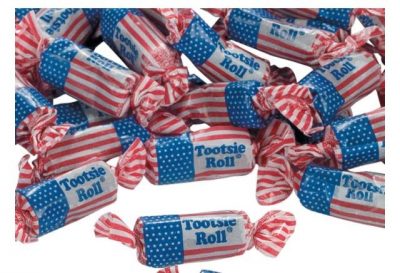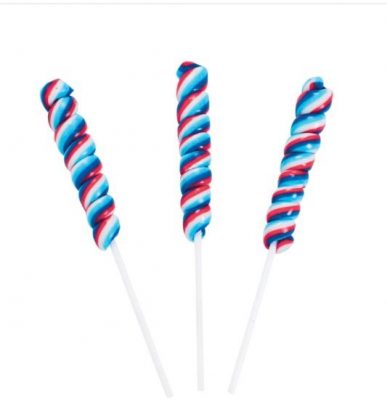 Bomb pops. Beat the heat with these refreshing ice pops. A childhood classic. Available at Target.
Which Fourth of July snack do you spark to?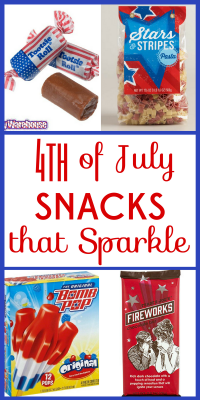 This post contains affiliate links.