When I heard about the brand LuLaRoe, I was instantly intrigued. I love that it is mom-friendly, with lots of feminine prints and cuts, and best of all an emphasis on comfort! (Can I get an AMEN?) I've always been a girl-y girl at heart who makes comfort a very high priority. I have been a dedicated fan of leggings for about six years now and if you could see my Vera Bradley collection you would know that I don't shy away from bright patterns either.  So stretchy, soft, girly fabrics are right up my alley! LuLaRoe is a direct sales company (or multi-level marketing company), so your purchases go towards building an individual's local business (which is awesome!).  But if you are looking for sweet and cozy styles at a cheaper price, we've got you covered. There are some great alternatives with similar fabric, comfort and quality at an even lower price (and free Prime shipping). I've been researching these for awhile, and even tried a few myself. Check out these LuLa-lookalikes on Amazon!
VIV Brand Leggings
LuLaRoe is best known first and foremost for buttery-soft, high-waisted leggings that flatter every figure. (I've found that Walmart carries similar soft leggings for only $5.88 per pair, check them out here. Yes, I've tried and love them and they have held up great in the washer and dryer also!). Back on Amazon.com reviewers rave that VIV brand bottoms are very similar to LuLaRoe and they come in many patterns and solids at only about $12 each! Now for the tops…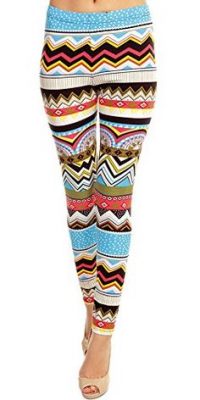 AFY Flare Hem Tunic
This long tunic top comes in over thirty colors and is made in the USA! Most reviews suggest sizing up for a little more drape. The short-sleeve version is also rated 4.5 stars and is compared to the Carly top by LuLaRoe. These are reasonably priced between $12.99 and $15.99 each.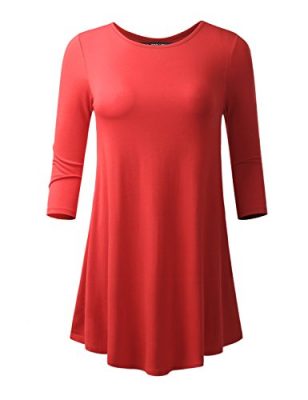 This shirt is also made in the USA and has excellent reviews. It is similar to the Perfect Tee by LuLaRoe and will give you some great options to pair with your leggings. These shirts start at only $6.99 each with free prime shipping and also come in tie-dye prints. Check out all the other Frumos tops available, so many of them start at only $6.99!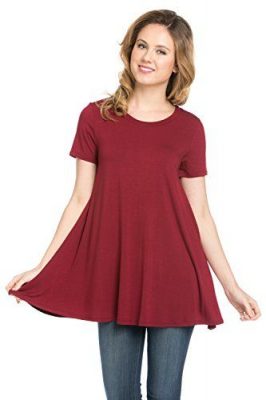 Although LuLaRoe is most known for their cute leggings and soft tops, the company also has some beautiful dresses. When browsing their website, I really love the Amelia and the Nicole and might just have to find a pop-up for those two dresses. I did find some comparable looks on Amazon however!
This dress reminds me a lot of the Amelia or the Nicole by LuLaRoe and it's priced starting at $18! There are several prints to choose from (including some holiday patterns that would appeal to LuLaRoe fans) and the reviews are good.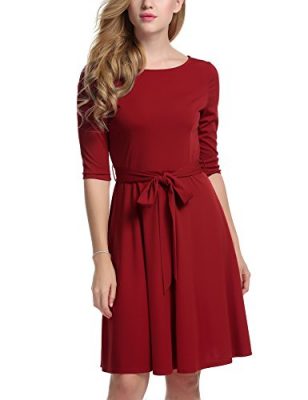 Meaneor High Low Tunic
I don't think this tunic is necessarily comparable to a LuLaRoe style, however I ordered two of these to go with my leggings and I am very pleased with the fit. They have a nice serged edge that so far has held up well in the wash. I do find that it ran a bit big, but it also had a tad of shrinkage so I would still say it's mostly true to size.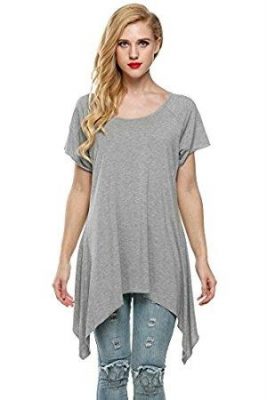 So if you love the look of LuLaRoe but want to get more bang for your buck, check out some of these soft and comfy basics. Do you think the name-brand is worth the price in the case of LuLaRoe or have you found a great alternative? Let us know in the comments!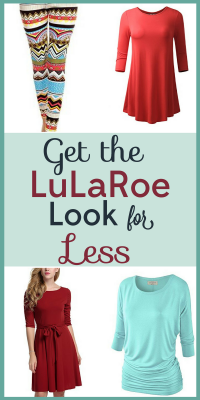 This post contains affiliate links.