Have you discovered Jet
? Over the holidays I made my first purchase there: a Furby doll for my kids. I have come to deeply regret that purchase – the doll never.shuts.up and it has no off button (really!). But at least I know I got the best deal on it. The base price at Jet was cheaper than anywhere else, plus I had a coupon code, which means I was at least frugal when I sacrificed my sanity for my children's short-term happiness.
I have visited Jet
 several times since then to find even more bargains. If you like to buy household staples online, Jet offers some significant savings. But you can also find great deals on toys, small appliances, and more.
6 Things You Should Know About Shopping at Jet
Free shipping on orders of $35 or more. There are no membership fees at Jet. Free shipping is automatically applied to all orders of $35 or more. If you're buying "Smart Items" (household, grocery, and personal care items) your order is upgraded to two-day shipping. In my experience, two-day shipping can be a total lifesaver. If you want that kind of convenience, but you're reluctant to spend the $100 a year on Amazon Prime, Jet can be a great alternative. Can't reach that $35 mark? Shipping is a flat $5.99.
Returns are free within 30 days of purchase. Free returns are big in my book!
The more you spend, the more you save. When you shop for Smart Items, you'll see that with every product you add to your cart, you receive an extra discount. So if you buy a bottle of shampoo, you might get an extra 10 cents off some paper towels. If you buy multiples of that shampoo, those discounts increase with every additional bottle you put in your cart.
Depending on your shipping address you might save even more. When you first put an item in your cart, you'll get a pop-up window asking for your zip code. If you live near a distribution center, you may receive even higher discounts.
When you get to check-out, waive your free returns or pay with a debit card for even more savings. If you're confident you're going to keep your purchases (I know it's pretty unlikely I'm ever going to return laundry detergent, for example), you can get another discount by waiving your free return.
Earn "Jet Cash" by shopping at partner retailers. Jet has a rebate program called Jet Anywhere. Just find the site you want to shop at and click on the link. If you make a purchase, forward your confirmation email to anywhere@jet.com to receive your rebate in the form of Jet Cash, which you can use for future purchases at Jet. The rebates range from good to extremely generous. Fifteen percent back at Ann Taylor? Twenty percent back at Land's End? Sign me up! Compare that to the 2% and 3% back (respectively) offered by Ebates.
So how are the prices? Overall, pretty darn competitive. I selected a few random items to compare prices with Amazon. 
Canidae Pure Sky Grain-Free Duck Dry Dog Food, 24 lb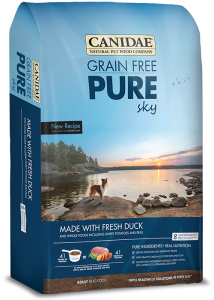 Tide Liquid Laundry Detergent, Free & Gentle, 100 oz
Charmin Ultra Soft, 12 Double Rolls
Amazon:
$18.95
(not eligible for Subscribe & Save)
Kidkraft 2-Piece Retro Kitchen, Blue
Keurig K130 Mini Brewer
Can Jet replace Amazon for your online shopping needs? At this point, no. Amazon's enormous selection of products is still unmatched. And Jet offers nothing comparable to the extras that come with Amazon Prime. But if you're after the best price above all else, you can't afford to ignore Jet.
This post contains affiliate links.