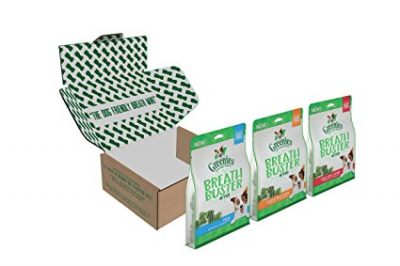 Show your pet some love with this fantastic bargain! Today only, save 30% or more on Greenies Dental Treats for Dogs & Cats! Give them a treat that also promotes dental health with these highly-rated products from Greenies.
Best of all these dog treats: natural, plus vitamins, minerals & nutrients, are made with highly soluble ingredients that are easy to digest; give your dog the mouth-wowing treat that helps promote oral health with Greenies Dog Treats; Treat your dog fantastically with these grain free treats

Giving your dog Greenies treats is an easy and delicious way to promote oral health; your dog will fall head over tails for Greenies Dental Treats and you will like that they clean their mouth from top to bottom.

Wholesome and healthy, Greenies mouth-wowing treats effectively clean teeth, freshen breath, and fight plaque and tartar; easy to digest; proudly made in Kansas City with quality ingredients from around the world
This post contains affiliate links.