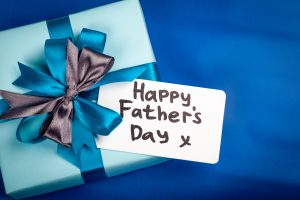 Father's Day is just days away . . . do you have your gifts ready? Never fear: if you have Amazon Prime – or you're willing to shell out for extra shipping charges – you can still order a gift and have it in time to surprise the dad in your life. No ties or mugs here. These are all gifts that will elicit genuine enthusiasm, with options for every budget.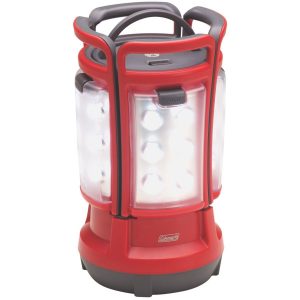 1. Coleman Quad LED Lantern – It's camping season, but I predict that any father you buy this for will use it for a lot more than camping. Not only is this lantern impressively bright (but not so bright that it hurts your eyes), it snaps off into four different panels. That way everyone gets a light to guide them to the bathroom. This would also make a great addition to an emergency preparedness pack.
2. Infrastructure: A Guide to the Industrial Landscape – To be perfectly honest, I don't fully understand the appeal of this book. It's about . . . infrastructure? What I do know is that I've given it to several men and they've all responded as if I'd just handed them the Magna Ca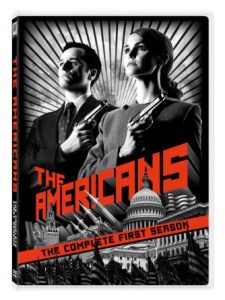 rta. Essentially it's about buildings and systems that make modern life as we know it possible.
3. The Americans – If the dad in your life hasn't watched The Americans, here is your chance to rectify that. If he has watched it, chances are he would appreciate the opportunity to revisit his favorite episodes of this tautly written, intensely suspenseful, totally preposterous and yet completely compelling drama. You can get the complete series on DVD for only $36.99 right now. 
4. Ross Macdonald: Three Novels of the Early 1960s – Does your dad or husband like mysteries? Then he needs a collection of Ross MacDonald thrillers. These hardboiled novels will have him on the edge of his seat as private detective Lew Archer solves the ugly mysteries of postwar Los Angeles. I can only read these after my kids have gone to bed. Otherwise, their needs go unmet as I frantically turn the page (or rather, press the button on my Kindle) to find out what happens next.
5. Tile – My husband used to lose his keys, wallet, phone, you-name-it all.the.time. It drove me nuts and it was an expensive little quirk. Only when I insisted that he start wearing a colossally dorky fanny pack to carry everything did he suddenly learn how to hang on to his essentials. Don't subject your husband to a fanny pack. Instead, get him a Tile, a high-tech – and inconspicuous – solution that he can use to locate lost items.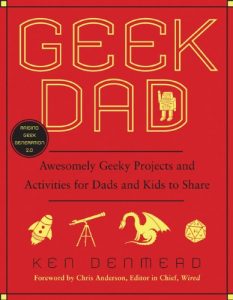 6. Geek Dad: Awesomely Geeky Projects and Activities for Dads and Kids to Share – Even a dad who is only mildly geeky will love the opportunity to share these cool projects with his kids. There's also a game edition and another with a focus on science experiments. 
7. Auto Trash Bag – Not a flashy gift, but it's eminently practical and sometimes that's exactly what Dad needs. This is especially handy for dads with young kids, who I swear can create trash out of thin air. Sometimes the simplest problems – like where the heck to collect garbage in your car – stump us, and the dad in your life is sure to appreciate this equally simple solution.
8. Yeti or Ozark Trail Tumbler- If you read Leah's travel mug showdown, you know that these perform equally well, so it all depends on how much you feel like spending. If the dad on your list is a coffee drinker, this is sure to please him. (And remember, if you can make it to an actual Walmart, the Ozark Trail is a terrific bargain at $9.74.)
9. Electric Pepper Grinder – Like the Infrastructure book, I can't quite explain why men love electric pepper grinders so much. I just know that the men in my life, all of whom love to eat, get a special thrill from being able to effortlessly grind pepper. A model with a light is especially exciting. 
10. Luxury car rental – This requires a much bigger cash outlay than the other gifts, but it has the advantage of creating lifelong memories. Has your dad or husband always wanted to drive a particular model car? Maybe a classic sports car or a top of the line luxury model? Find a specialty auto rental business in your area and rent him a sweet ride for the weekend. He'll never suspect that it was a last-minute gift.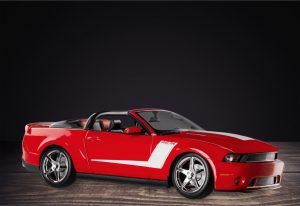 This post contains affiliate links.