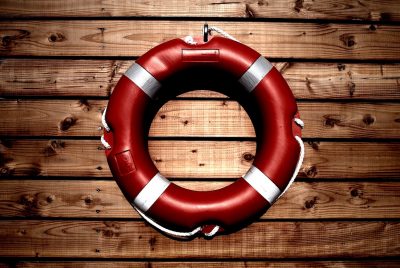 As I post this, I am literally surrounded by fires. My poor, beleaguered state is in flames, and my family is hunkered down trying not to expose ourselves to the air that at times has reached "hazardous" (the most dangerous level) on the air quality index. I first wrote this post in 2016, which seems like a much more innocent time now! In light of Covid and the current wildfires on the West Coast, I thought it was time to update with a few more tips that I've learned along the way.
20 Unusual Tips for Emergency Preparedness
Every time a natural disaster occurs somewhere the world, my thoughts turn to emergency preparedness. Since I live in earthquake territory, I can't afford to be sloppy when it comes to readying my home and family for an emergency. No matter where you live, it's important to be prepared for whatever disaster may strike.
You can buy emergency kits and first aid kits, which is an easy way to take care of the basics. If you want to take a more frugal approach, there are some great resources online for assembling your own emergency kits. The Red Cross and CDC are good places to start. Survivor's Fortress also has a very thorough guide for putting together an emergency kit. 
But buying a few kits won't get you fully prepared. I have 20 tips for emergency preparedness that you probably haven't even considered. 
 A flashlight is essential, of course, but even more useful is a headlamp. It frees up your hands, which, let's face it, are likely to be very busy in an emergency! 

Water is obviously the most important supply. If you do nothing else, get enough water to cover everyone in your household (don't forget pets!). (Basic rule of thumb: at least 5 gallons of water per person.) But keep it simple: buy your water in the form of individual water bottles and rotate them for routine usage every six months or so. That way you're not dealing with degrading plastic and funky tasting water when a true emergency hits.

You want to avoid using your potable water supply for anything other than drinking. To that end, keep a generous amount of picnic supplies – paper plates, plastic cutlery, etc – on hand so that you don't have to use water to wash dishes.

Similarly, keep a supply of wipes and hand sanitizer so you're not washing your face and hands with your potable water. 

Keep at least one week's supply of canned and dry foods. But as with water, there's no need to keep a stockpile in your garage or basement. Instead, just keep an extra week's supply on hand at all times and rotate through it with regular usage. (And again, remember your pets. Keep enough food on hand for them as well. If you have an extra freezer, make some space for pet food.)

Keep a set of clothes and a pair of shoes by your bed at all times. It may not be safe to walk barefoot – in the case of an earthquake, for example, there could be broken glass on the floor. If you need to get out of the house quickly you'll also be glad to have shoes at the ready. We keep bags like these under each bed so we can quickly grab clothes and shoes.  
Your car can be a great source of energy. Get an ac inverter that you can use to run a slow cooker, charge a laptop, power a lamp, etc . . .  Similarly, make sure you have a car charger for your phone.

We rarely (okay, never) camp, but we do have a couple small tents that we can use if our house is ever deemed uninhabitable. The end of summer is a great time to find tents on clearance.

Keep $100 in one dollar bills on hand. If stores are without electricity, they won't be able to accept credit or debit cards and they won't have much change on hand. You'll be ahead of the game if you're able to pay in ones.

Learn how to turn off the gas. You can either have a gas shut-off valve installed (this is a job for a professional) or do it manually. If you choose the latter, make it easy on yourself and duct tape an adjustable pipe wrench or emergency shutoff tool to the gas meter .
Keep a bag of comfort items, both for kids and adults, easily accessible. A coat closet near the front door, for example, is a great place to store this. Some ideas for comfort items: games, books, journals, blankies or stuffed animals, comfort food (dry or canned, of course), spare pair of glasses, etc . . . You will be glad to have these small sources of consolation.
Nobody likes wearing a mask, but there's no denying their usefulness when disaster strikes. Even when the pandemic is over, I'll be keeping my masks to protect against poor air quality (like the kind that comes with wildfires). N95 masks are the gold standard, of course, but any mask is better than none, so keep whatever you have with the rest of your emergency supplies.
Take a video of your home's contents now (before an emergency situation). Open drawers and closets, and point out any particularly valuable items while you film. This will be useful if you have to file an insurance claim.
If you are evacuating and you have time (only if you have time), empty your refrigerator and freezer(s). You are likely to lose power and you don't want to come home to a fridge full of rotting food.
In the case of evacuation, contact your insurance company immediately. Many pay for at least two weeks of housing and food during mandatory evacuations.
If your ID doesn't show your current address, pack a utility bill to prove residency when you are applying for relief services (such as FEMA).
Airbnb will open emergency housing during mandatory evacuations, so be sure to check there if you need a place to stay.
Keep a list of items you want to take during an evacuation by your front door. You may think you would never forget your laptop or purse, but if you are frantically leaving in the middle of the night, you might not be in a state of mind to remember these essentials.
In preparation for an evacuation, pack more clothing, food, and water than you think you need (at an absolute minimum, enough for three days). There's a good chance you will be out of your home for far longer than you expect.
Finally, if you have enough warning, do not wait until a Level 3 evacuation order to leave. You do not want to be stuck in a traffic jam with flames licking the sides of your car or trees falling in the road while you try to evacuate.
Hopefully, we will never have to use any of these tips! But I sleep a little better at night knowing that I've done everything I can to prepare for the worst case scenario.
How are you preparing for emergencies? Tell me your best tips in the comments!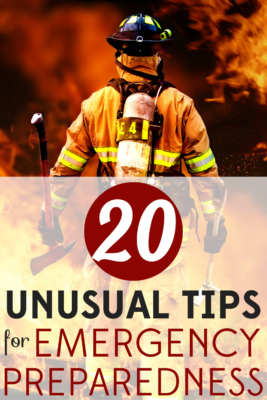 This post contains affiliate links.