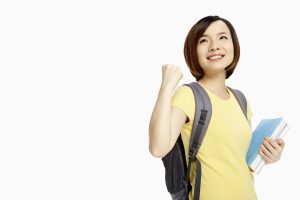 We all love a bargain. So who in their right mind would choose one of those expensive $50+ backpacks from the sporting goods store when you can get one for about $15 at stores like Walmart and Target? Who would pay that kind of cash when you can get a backpack with the latest copyrighted characters for under $10 at some of the bargain stores? Who would do such a thing? Me, that's who. And I'll tell you why.
Pricey backpacks are worth every penny.
I've been guilty of back to school mistakes that have cost me money, but spending a lot on a backpack wasn't one of them. Three years ago, I bought a plain black backpack for my son for two dollars at a consignment sale, brand-new. I was so proud of myself! What I didn't realize was that in middle school, the books become more abundant and quite heavy. The backpack strap broke the very first day! I had to rush out and buy a new, sturdy $50 backpack at the last moment. That $50 dollar backpack has lasted through 3 years of middle school and it's now going with him to high school.
Tip: Don't bother with a backpack for preschoolers. Laugh all you will, but they make them, and I bought one. Years ago, at The Children's Place, I spotted a little pink-and-leopard-spotted backpack and matching lunch box that was too adorable to resist. But my daughter didn't wind up needing it. By the time she went to elementary school, it was deemed too small for school. It was never used!
Tip: If your kids are in elementary school, then a sturdy sporting goods store type of backpack is unnecessary. Seriously, go for the backpack with a picture of Minecraft or the Frozen princesses on it. But once your kids hit middle school and then high school, a pricier backpack isn't a splurge – it's a necessity.
Tip: When choosing a backpack, go with a darker color (I chose black) to offset stains. These backpacks can be thrown in the wash, so after 3 years, my son's black backpack still looks good – not worn.
Tip: If your child is picky (like my daughter), don't buy ahead, even if there's a sale, because she may change her mind on what style/color/pattern she likes. Jansport now has some pretty funky, stylish backpacks which are a refreshing change from basic black. I still think black will wear better, but for some kids, fashion comes first.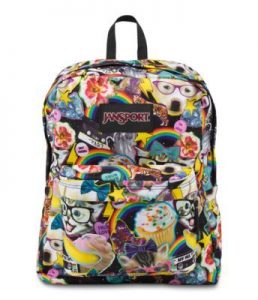 Tip: Save the receipt! Most of these backpacks have a lifetime guarantee, which may get you to think you'll never need it. But when the zipper broke on my son's backpack, six months after purchase, I couldn't find the receipt anywhere. I couldn't even remember which store I'd bought it at. After a couple phone calls, I found the right store and they found the record of my purchase on their computer because I was part of their rewards program, but it was a big hassle. So keep those receipts in a safe place. Hopefully you will never need to use them.
Tip: Do your research. Check out the best brands of backpacks online. Have a kid going to college? There are backpacks designed to hold laptops as well.
What's your favorite brand of backpack?