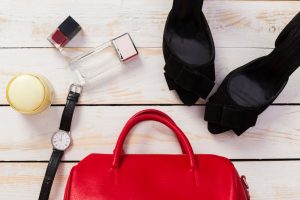 Spring has finally sprung, which means it's time to revamp your style. After all, the start of a new season is the perfect time to give yourself a makeover. But that doesn't have to mean a drastic transformation. Even doing something small like buying new accessories can make all the difference.
Everyone deserves to splash out every now and then, but not all of us can afford to spend huge amounts of money on new clothes and accessories. However, that doesn't mean we can't look good. We know how important it is to not deprive yourself of the things you love, even when you are keeping an eye on your bank balance, which is why we have put together this list of where to find perfect spring accessories that don't cost a fortune.
Elegant Watches
Buying a watch might feel like a big expense, but it doesn't have to be. This is one accessory that is simple to wear, but always makes a big impact with certain outfits. We like Chrono24, which offers some great deals on pre-owned luxury watches. Their Fossil range is the perfect way of adding some style to your spring outfit.
Bright and Beautiful Handbags
This season saw the release of new styles of handbags in bright and beautiful blues, yellows, reds and oranges. Add bright color to your outfit with the yellow leopard print mini handbag from Topshop, and give a splash of sunshine to your look. Embroidered materials in bright colors are also popular on the high street this spring. Trendy retailers like H&M and Target have some fun Jacquard-weave bags in fun colors and patterns for a bright and striking accessory that won't break the bank.
Pretty Headbands
Before stepping out on a beautiful spring day, pick up a leather headband decorated with flowers to give your look a bit of spring vibrancy. Chloe and Isabel sell some gorgeous headband designs at great prices. Many celebs like Selena Gomez, Victoria Justice, and Ariana Grande are rocking the Boho look by wearing flowers in their hair, but that doesn't mean this look has to be expensive.
Cheap and Tasteful Jewelry
Every girl loves inexpensive jewelry and there are many discount jewelry websites out there that offer great deals on beautiful pieces. Cheap jewelry doesn't have to be tacky; there are many discounted and sophisticated necklaces that would complement a spring off-the-shoulder top. This season, long, dangly earrings are very on-trend, and look great in bright, striking colors that would match your brightly colored spring handbag perfectly. One tip: if you are going bold with bright accessories and statement jewelry, keep the rest of your outfit low key by wearing simple white dresses or subtle pastel colors.
Hopefully all these stunning accessories will get you in the mood for spring, and leave some money left over for your summer wardrobe.