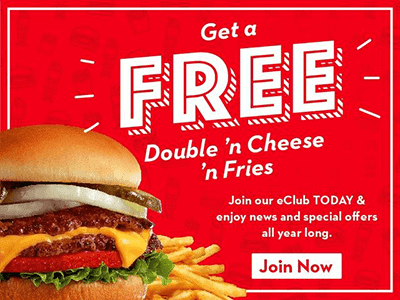 Free Double 'n Cheese Burger 'n Fries — Get a free meal from Steak 'n Shake when you sign up for their eclub. You'll also score a free birthday milkshake.
Free Whiskware Snack Pack on June 15 — On June 15, the first 500 people to apply will get a free Whiskware Snack Pack. Click here to check out the details!
Free weatherproof watercraft ID decal — Click sign up and fill out the form to request your free watercraft ID decal from the Coast Guard Foundation. 
Free roller skating for kids — Locations across the country have free roller skating for kids. Some require skate rentals. Click here for the info! 
Free Sample of CeraVe Moisturizing Cream — Click here to request your free CeraVe Moisturizing Cream sample, while supplies last. 
Free VICHY Neovadiol Meno 5 Serum Sample — For Peri & Post Menopause, get a free sample of VICHY Neovadiol Meo 5 Serum here!
This post contains affiliate links.