I don't know about you, but paying for my kids' college education is the kind of thing that keeps me awake at night.  With tuition rates at record high levels, saving enough for even state schools can sometimes feel like mission impossible.
So when Upromise reached out to me with information about the Upromise MasterCard, I was excited to learn more. If you've made a New Year's resolution to put more into college savings, the Upromise credit card is a great tool to give you a jump-start on reaching those goals.
Five Things You Should Know About the Upromise MasterCard
1.  You can earn up 10 percent cash back. Yes, 10 percent.
When you use your Upromise MasterCard, you earn five percent back on purchases through Upromise.com, and another five percent back through the Upromise MasterCard. Here's how:
Shop at more than 850 online retail partners at Upromise.com;

Dine at more than 10,000 Upromise participating restaurants;
Book travel at major travel sites via Upromise.com.
Not shopping at those retailers? No problem. You still earn two percent back when you shop in-store at major department stores and at movie theaters.  Check out all the participating partners. All other purchases are eligible for one percent cash back.
2.

 

That 10 percent cash back turns into college savings.
When you open a Upromise MasterCard account, you are automatically enrolled in Upromise by Sallie Mae.  (Not familiar with Upromise? Learn more here.) You can immediately start earning up to 10 percent back on your eligible purchases by shopping through Upromise.com and using your Upromise MasterCard.
The cash back earned can be invested in an eligible 529 college savings plan, used to help pay down an eligible student loan, transferred into an FDIC-insured Upromise GoalSaver account, or withdrawn by check.
3.

 

There are no annual fees, no cash back limits, and no expirations.
Unlike other rewards cards, which give you points that expire or are nearly impossible to redeem (I'm looking at you, airline rewards cards), the Upromise MasterCard means cash back. Period. There are no limits to how much cash back you can earn, no expirations, and no annual fees.  Also, there are no rotating cash-back categories that you have to keep track of. On top of all that, you get free access to your FICO Credit Score, and enjoy $0 fraud liability on unauthorized transactions.
4.

 

You'll shop where you're already shopping – just earning more.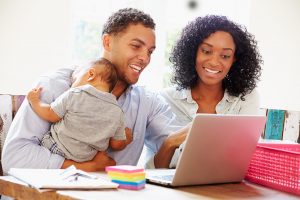 Upromise partners with more than 850 online retailers, more than 10,000 restaurants, and multiple major travel sites. So chances are you're already shopping through a Upromise partner.
If you're making purchases at major stores or booking travel through sites like Travelocity, Hotels.com, and Expedia, you could be earning more cash back. For a complete list of Upromise partners, click here.
5.

 

You can earn extra through special promotions throughout the year.
Upromise partners with major retailers to offer special promotions that offer additional cash back opportunities at major online retailers. For Upromise MasterCard cardmembers that can mean cash back savings of up to 15 percent.  Cardmembers also receive special cash back offers via email.  Furthermore, new cardmembers can earn a one-time $50 cash-back special offer after making a purchase, cash advance transaction, or balance transfer within 90 days of opening an account by clicking here.
Saving enough for college is a daunting goal, no matter how you slice it. If I can help fund my kids' college savings just by doing my regular shopping, that's going to help me sleep a little easier at night.
Please note that I was compensated by Upromise for the content in this post.  However, all opinions expressed above are my own, based on my personal experience with Upromise.