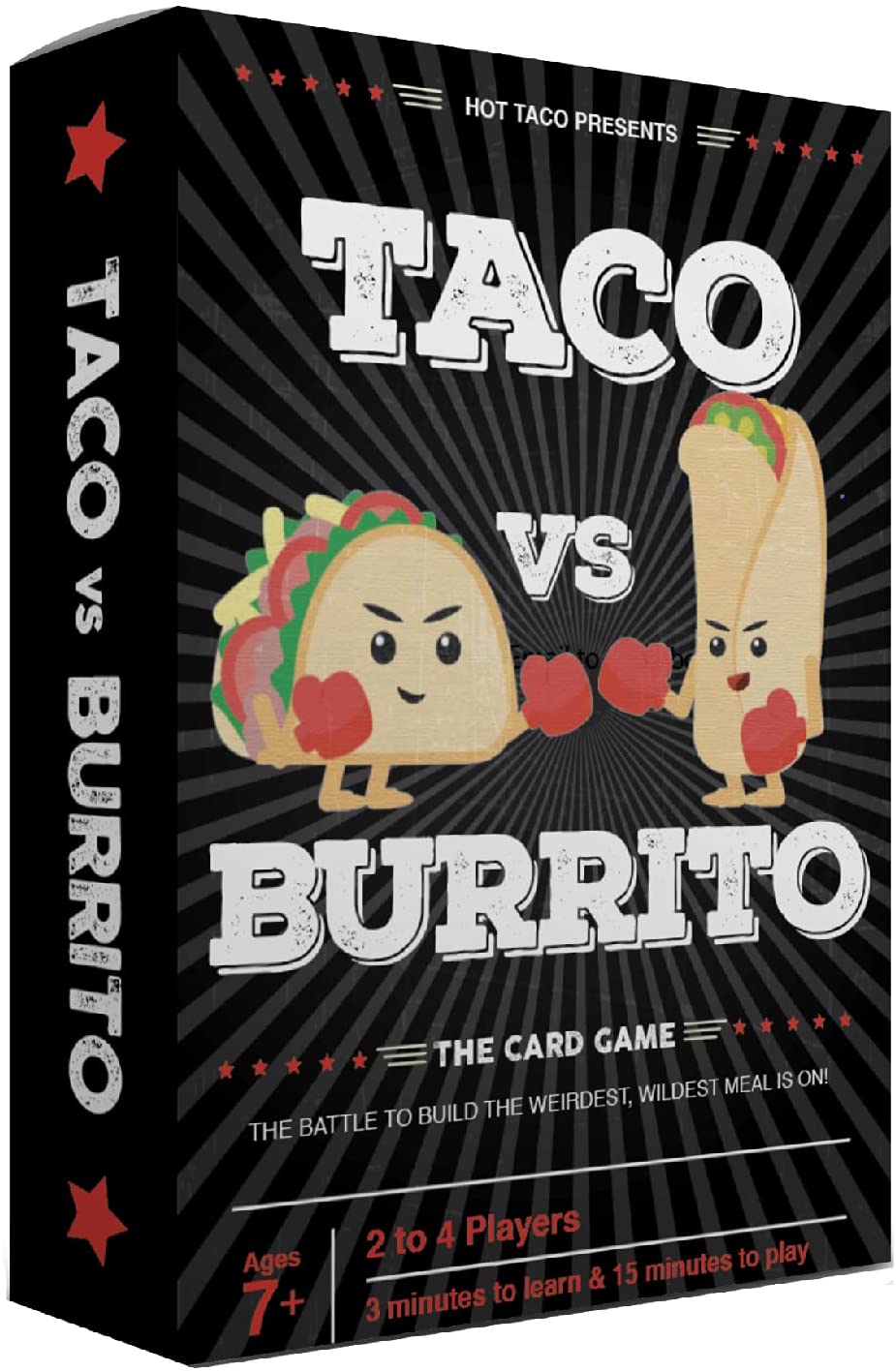 Alex loves games and decided to create his own. For TACO VS. BURRITO, he spent months dreaming up ingredients, planning, and rethinking gameplay, and testing it thoroughly with people of all ages
When you buy TACO VS. BURRITO you are not only getting an amazing game that you'll love but you are also helping a young entrepreneur get his business off the ground. Thank you! Click here to save on Taco v. Burrito today only!
Wildly Popular All-Ages Card Game – TvB soared on Kickstarter, surpassing the initial goal by 2,400%! A sensation at the Indie Game Showcase at Emerald City Comicon!

Surprisingly Strategic – Basic gameplay is easy to master but the Action Cards shift the game into unpredictable territory. Exciting up to the very last card!

Create by a Kid, Perfect for Everyone – Alex dreamed up TvB at age 7, but this crazy, fun strategic food fight is a smash with kids and adults alike! Ideal for ages from 7-77.

Easy to Learn and Quick to Play – Takes only a few minutes to learn. Gameplay runs 10-15 minutes. Optimal for 2-4 players.

Brilliant Gift Idea – Makes the perfect birthday for boys, girls, parents, adults, friends, or family as well as any board game or card game lover. Great for stocking stuffer, Christmas, Secret Santa, Hanukkah, and Taco Tuesday Gift
This post contains affiliate links.