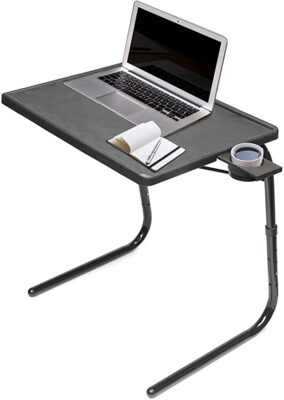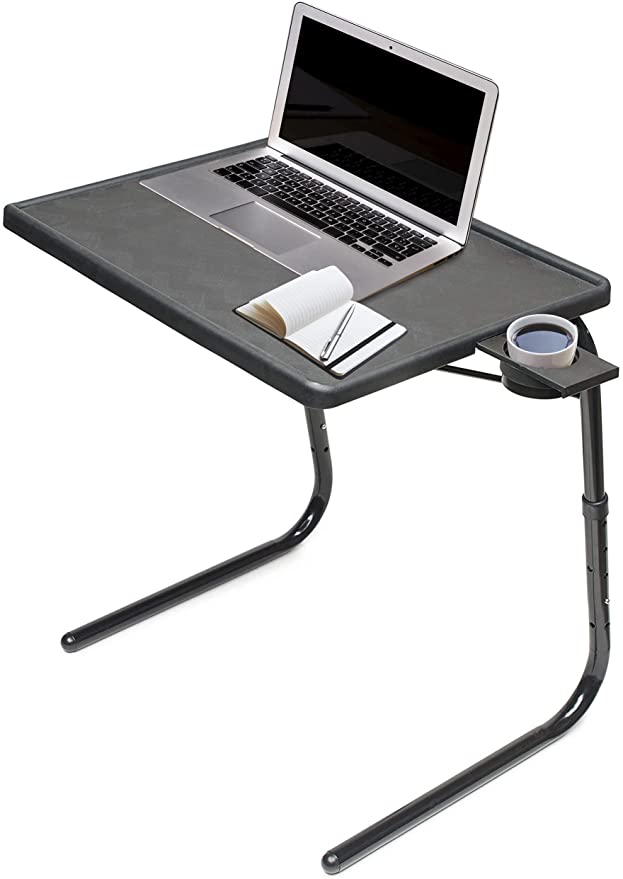 Since its introduction, Table-Mate has grown to a full range of adjustable and portable tables now synonymous with a legacy of high-quality products and exceptional customer care backed by real people. Amid wannabe lookalikes, Table-Mate remains a trusted brand name and customer favorite. Right now, score the Table Mate II TV Tray Table – Folding TV Dinner Table, Couch Table Trays for Eating Snack Food, Stowaway Laptop Stand, Portable Bed Dinner Tray – Adjustable TV Table with 3 Angles, Cup Holder, Black for only $33.39!
STURDY DESIGN: Lightweight yet strong enough to hold up to 40 pounds, these folding table can comfortably support your dinner plate or laptop. It even includes a built-in cup holder to prevent spills! Dimensions: 15″D x 21″W x 29.25″H

ADJUSTABLE: Our foldable tray table is fully adjustable to 6 different heights and 3 different tilt angles. Set your food tray table to the perfect position and never strain or spill again!

COMFORTABLE: Always easy and convenient to use. Its L-shaped legs are designed to fit over any surface and around any obstacle. Super convenient as a breakfast in bed tray, portable desk for dorm room, or couch tray for solitaire and puzzles.

EASY TO ASSEMBLE: Simply slide the table surface to a horizontal position, and these TV trays are ready to go! When done, fold it down and stow away next to a chair, under the couch, or in the closet.

VERSATILE: These tray tables make meals super convenient, and can also be used for reading, writing, living room crafting, entertaining with food, as a camping table, or as a laptop table for working from home!
This post contains affiliate links.