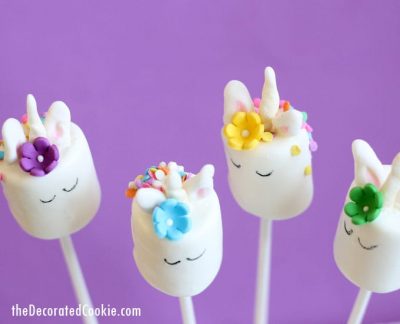 Are you a fan of the mystical, mythical, magical creatures known as unicorns? We've assembled the most rainbow-riffic, DIY unicorn-themed recipes and merchandise to make all your unicorn dreams come true.
Read and you will believe.
Unicorn marshmallow pops. Make the world more magical with this recipe from The Decorated Cookie. What you need: marshmallows, lollipop sticks, white candy melts, EZ Thins candy melts, white fondant, gold pearl dust, pink edible writer, black candy color, mini flower icing decorations, mini confetti sprinkles, paint brushes and a styrofoam block. All items available at Michael's or your local cake or candy store.
Unicorn milkshake. It's too hot for unicorn hot chocolate right now, Starbucks' is no longer selling its unicorn frappuccino… so time to whip up a unicorn milkshake! This fantastical recipe, from the Beth Cakes blog, is all pastel sugary goodness with its sparkly, sprinkly unicorn bark, cotton candy, rock candy and whipped cream.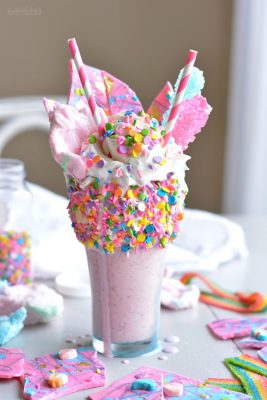 DIY unicorn rug. "No unicorns were harmed in the making of this rug" insists the Hello Giggles site, where you will find the complete tutorial. What you need: a rug canvas, white fur fabric, rainbow fur  fabric, rope, scissors, black felt, a hot glue gun… and your imagination!
Rainbow unicorn cheesecake bars. According to the Chocolate Covered Katie blog, "These whimsical unicorn cheesecake bars are like something straight from a fairytale." Not one for artificial colors? No problem. The recipe gives an option for creating pastel unicorn colors with turmeric, beet or acai powder, and blue and green spirulina. Who says unicorns aren't real?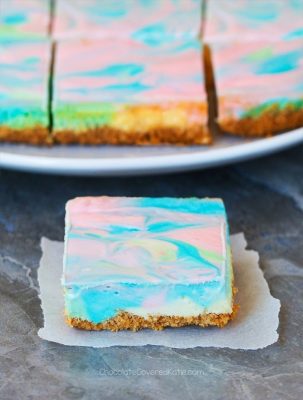 Inflatable unicorn horn for cats. I'll admit, we already have one of these for our cats, so let me assure you, this unicorn horn is sure to be met with complete disdain and Instagram-worthy photo opportunities. From Amazon. $5.85.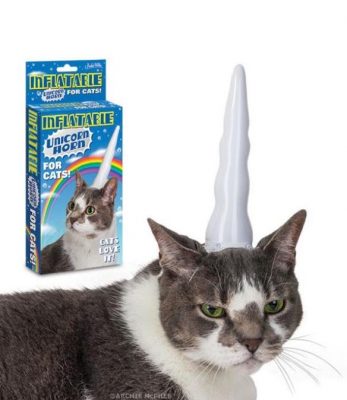 Unicorn fudge. Unicorns are unique, and so are these lavender unicorn fudge bars from Sprinkles for Breakfast. Sure to be standout at any party. Ingredients: white chocolate chips, heavy cream, vanilla extract, purple food coloring and sprinkles – "the most unicorn looking ones you can find."
Rainbow unicorn dip. This recipe, also from Chocolate Covered Katie, is rainbow-licious! Ingredients: cream cheese (regular or vegan), plain yogurt (regular or coconut milk), vanilla extract, unrefined sugar (or xylitol for sugar-free), additional tbsp sugar (or uncut stevia), food coloring (or turmeric, acai powder, spirulina, and blue spirulina).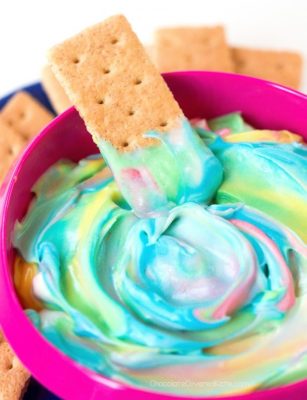 Unicorn Poop. These rainbow colored candies – which are actually "delicious tropical flavor pastel jelly beans" would be perfect for a unicorn themed party! Get a 1/2 lb bag from Amazon for $9.95.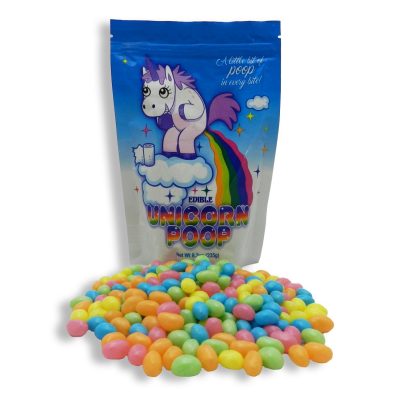 Do you love unicorns?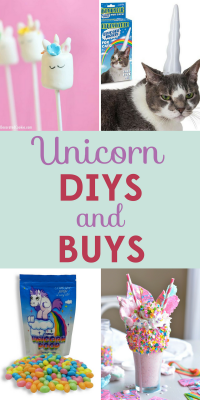 This post contains affiliate links.