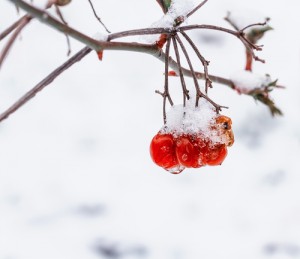 Christmas seems far away, but right now is the perfect time to start planning an affordable holiday. Tackling a few tasks right now will not only save you money, but keep your stress levels low when everyone else is making last minute purchases. Trust me, you'll be glad you tackled all these tasks come mid-December!
Here are 10 things you should do now to save money on Christmas.
1. Make a Christmas budget, if you haven't already. I like to jot down the amount of money I have to spend on Christmas gifts. Then list the names of everyone that will be receiving a little something from me with the maximum amount I'm allowed to spend for their gift.
2. Start setting money aside now if you haven't done so already. Tick tock! Time is running out. There's a few months left to set money aside for your Christmas fund.
3. Make extra money. Pick up a part-time job. Apply to stores you're likely to go buy your gifts as many retail stores give workers an employee discount. Can't take on another job? Heather suggested 12 ways to make money quickly in a recent post.
4. Ask for wishlists. If you're one of those people who likes to get others exactly what they want, then it's time to collect wishlists. If you are giving some one a wishlist, make sure to include items from different price ranges.
5. Start making your DIY gifts. My favorite gifts to give and receive are DIY gifts. Think knitted scarfs, tied-dyed shirts, cookie mixes in mason jars, homemade truffles, and more! Check out Bargain Babe's list of 107 DIY stocking stuffers for inspiration. Some of these DIY projects take time so now is the time to tackle them during your spare time.
6. Give what you can afford, not what you wish you could afford. Times are still tough, so be honest with yourself and your family on whether you can afford to participate in gift exchanges. There is a gracious way to opt out of holiday gift exchanges, but you must tell family members early enough. Don't wait till Thanksgiving!
7. Start to pay attention to sales. Time is on your side right now. There's no need to wait till Black Friday. You have enough time to search for the perfect gift without fending off crowds.
8. Make a conscious decision of how you'll be paying for gifts. Many stores have already rolled out their layaway plans, but this may not be your best option. Believe it or not, a credit card may be a better option. Here's why you should be using a credit card this holiday season.
9. Get your Christmas cards ready. There are several ways to save money on photo Christmas cards. You just have to be ready with your family photo to pounce on deals that beginning popping up. You can find great options for personalizing and adding photos to Christmas cards online here.
10. Skip the Christmas decorations. I'm no grinch. I'm only suggesting you wait till after Christmas to buy new decorations when you'll easily find them at bargain prices. I find it hard to walk into stores right now because many are already selling Christmas decorations. Instead, make the best of the Christmas decorations you already own.
How are you getting ready for Christmas?