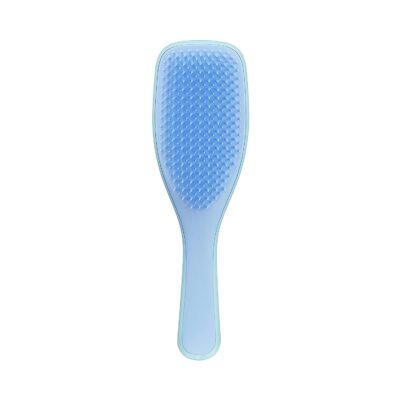 We have a lot of tangles at our house and we love these hairbrushes! Click here to Save on Hairbrushes from Tangle Teezer. This was my secret weapon when my girls were toddlers and had the curliest hair you've ever seen.
KIND TO WET OR DRY HAIR: The most loved hairbrush to treat wet hair with plenty of TLC. It's an expert in treating wet and vulnerable strands.

PERFECT FOR THE SHOWER: Use it in the shower to brush through shampoo and conditioner, and for effortless detangling afterwards.

INNOVATIVE DESIGN: 325 unique and flexible teeth with two-tiered technology with added flex for wet hair

FRIZZ FREE SHINE: The long, flexible teeth detangle, removing knots and reducing breakage, while the short teeth smooth, for glossy, frizz-free hair.

LOCKS YOU LOVE: The Ultimate Detangler is great for all hair types, but is especially fab for wet or fragile hair. Perfect for evenly distributing conditioning treatments and masques through the hair, leaving your locks silky smooth.
This post contains affiliate links.