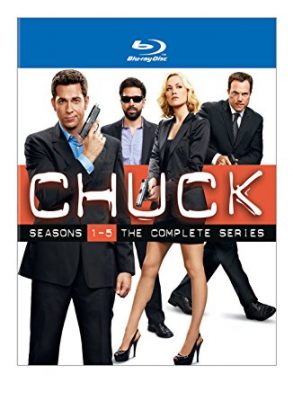 As the weather gets colder, there's nothing better than snuggling up with a great TV show! With today's deal, you won't miss a single episode of your favorites! Click here to save on Favorite TV Show Seasons! You'll be able to snap up a great bargain on shows like Batman, Samurai Jack, Friends, Smallville, Pretty Little Liars and more! Click here to snag Chuck: The Complete Series – Collector Set, only $53.49 today on Bluray!

Chuck Bartowski, ace computer geek at the BuyMore, is not in his right mind. That's a good thing. Ever since he unwittingly downloaded stolen government secrets into his brain, action, excitement and a cool secret- agent girlfriend have entered his life.
It's a bad thing, too. Because now Chuck is in danger 24/7.
This post contains affiliate links.