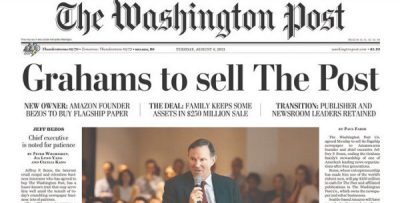 Get 12 months of the Washington Post digital access for only $59.00 if you sign up today. 
You're supporting news that matters. Read Pulitzer Prize-winning content, essential investigative stories, and esteemed political and international coverage, plus groundbreaking augmented reality experiences, interactive articles, and galleries from our photographers around the world.
Your subscription includes:
– Unlimited access to washingtonpost.com on any device
– Access to The Washington Post App
This post contains affiliate links.