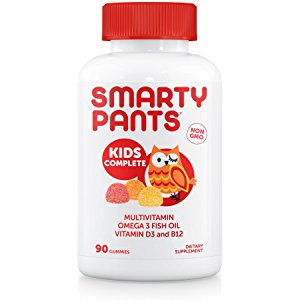 Get a fresh start in the New Year for you and your family with Smarty Pants vitamins! Today only, click here to save 30% on select Smarty Pants products from Amazon. Choose from complete multivitamins for every member of the family, probiotics, prenatals, and more!
What's Not in SmartyPants Kids Complete:
SmartyPants are non-GMO. Our gummy vitamins contain no synthetic colors, sweeteners, flavors, or preservatives. SmartyPants gummies are also gluten, casein, and allergen-free. And each batch is tested for purity and potency by a third party lab – so you can be sure, what you read on our label is what you get in our gummies.
This post contains affiliate links.