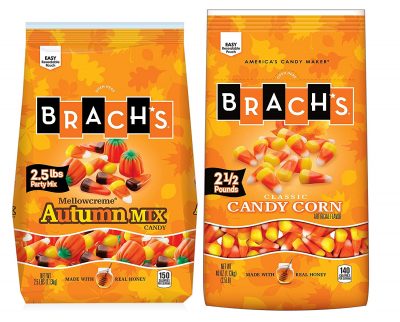 Get ready for October 31st with Today's Deal: Save up to 25% on Halloween Candy! Choose from many delicious varieties like gummy bears, Reese's, M&M's and more! Your Trick or Treaters will be over the moon!
Get the Brach's Candy Corn and Autumn Party Mix Duo, 2.5 Pound Bulk Candy Bag (Pack of 2) for only $11.99. 
At Brach's, we make life sweeter all year long with products for everyday moments and special celebrations during holidays.
Whether you're snacking on Milk Chocolate Double Dipped Peanuts, Malt Balls or Lemon Drops during family movie night, celebrating Halloween with Candy Corn or passing Conversation Hearts to your crush on Valentine's Day, Brach's makes every day extraordinary!
This post contains affiliate links.