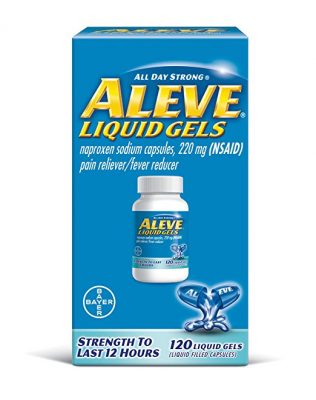 Sometimes you just need pain relief! Today's Deal of the Day is 20% savings on Aleve products. Choose from Aleve PM, Aleve Pain Relief Pads or Classic Aleve. If you just need basic pain relief, grab the Aleve Liquid Gels with Naproxen Sodium, 220mg (NSAID) Pain Reliever/Fever Reducer, 120 Count for $11.69. For this price, it's a great time to stock up on the best pain relief available!
Comes in a soft, liquid-filled capsule

Just 1 liquid gel can relieve pain for up to 12 hours

For minor aches and pains due to minor arthritis, back and body aches, and headache

ALEVE is the #1 recommended brand for minor arthritis pain among orthopedic doctors.

ALEVE is proven better on tough pain than Tylenol 8hr. *Based on menstrual and dental pain studies.
This post contains affiliate links.