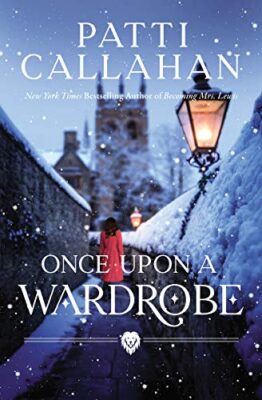 Today only, score popular Kindle books for your reading list, starting from $0.99!
When college student Megs approaches author C. S. Lewis with her younger brother's request to find out if Narnia is real, he instead takes her on a magical journey through the moments in his life that led to his greatest creation. Get Once Upon a Wardrobe Kindle Edition for only $3.99 today!
Megs Devonshire, on a scholarship at Oxford, is brilliant with numbers and equations. She prefers the dependability of facts—except for one: the brother she loves with all her heart doesn't have long to live. When George becomes captivated by a brand-new book called The Lion, the Witch and the Wardrobe and begs her to find out where Narnia came from, there's no way she can refuse.
Despite her timidity about approaching the famous author, who is a professor at her school, Megs soon finds herself taking tea with the Oxford don and his own brother, begging them for answers. What she receives instead are stories . . . little-known tales from different periods in Mr. Lewis's life, which she takes home to George.
Why won't Mr. Lewis just tell her plainly what George wants to know? The answer will reveal to Meg many truths that science and math cannot, and the gift she thought she was giving to her brother—the story behind Narnia—turns out to be his gift to her, instead: hope.
This post contains affiliate links.