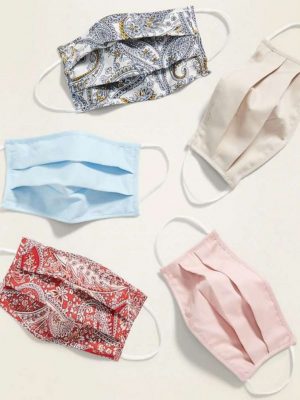 Old Navy now has multi-packs of their breathable, washable 100% cotton face masks available for pre-order. It looks like most have an estimated shipping date of around Sept. 13, but I found a few sets that appear to ship immediately. These are available in both adult and kid sizes. A pack of five costs $12.50 and a pack of 10 is $25.
Reusable, personal-use, non-medical-grade cloth face masks for adults, in assorted colors, prints and patterns.
Designed per CDC recommendations on non-medical-grade masks.
3-ply, woven, 100% cotton poplin.
Soft & breathable.
NEW! Adjustable, elastic over-the-ear straps.
This post contains affiliate links.