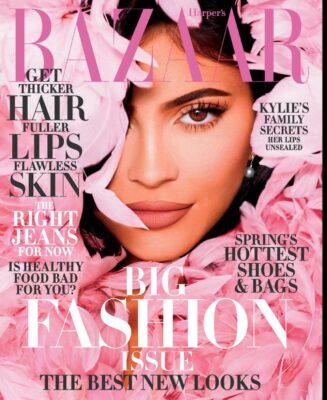 Free Subscription to Harper's Bazaar — Click here to begin your complimentary subscription to Harper's Bazaar Magazine, while supplies last. 
Free Sample Pack of Vitafol Ultra Prenatal Vitamins — For all the pregnant mamas, snag a free sample of Vitafol Ultra Prenatal Vitamins while supplies last. 
Free Recipes and Coupons from Betty Crocker — Sign up here for Betty Crocker's email club and get lots of recipes and tips plus free samples and awesome savings! 
Free Bucket-Ball Challenge Event at Lowe's — Lowe's is hosting a Bucket-Ball Challeng on March 11th and you have the chance to win a $50 Lowe's Giftcard. Plus the fun of competition! Click here for the details. 
Free Kindle Unlimited for Two Months – Get a free two month trial subscription for Kindle Unlimited. You may cancel at any time. (Note: you do not need a Kindle to use this. You can use the Kindle app to read or listen on any device or computer.)
Free Snug Life Baby Onesie from Bump Boxes — Fill in your details, select the freebies, and confirm all three. When you select all you can choose the Snug Life Baby Onesie with free shipping.
Free Hallmark Valentine's Day Digital Video Greeting Card — Get your personalized Hallmark Valentine Digital Video Greeting Card by clicking here. You can get your friends to join in the fun to create a greeting for friends!
Free Sesame Street Fire Safety Program Coloring Book — Add the Coloring Book to your cart and follow the checkout process to complete your request. Available for a limited time, while supplies last. 

Free Copy of The Quiet Gut Cookbook – Get your free The Quiet Gut Cookbook with 135 simple healthy recipes to help your body heal. Click here to download your copy.
Free Class at Gymboree Play & Music — Bring your little one for a free class at Gymboree. Click here to find your location and choose a class. Your first one will be free for a limited time.
Free Valentine's Vase from Home Depot — Bring the kids to Home Depot for a Valentine Vase craft on February 4th. Click here for more info!
Free Fast Twitch Energy Drink at Publix — Click here to load a coupon to your Publix card for a free Fast Twitch Energy Drink from Publix, expiring 2/26. 
Free Monterey Bay Herb Co. Tea, Herbs or Spice Samples — Choose which herbs, teas, or spices you'd like to sample and complete the form to request your samples. 
Free Crayola Valentine's Day Coloring Pages — Click here to choose and print free Crayola Valentine's Day coloring pages. 
Free Erborian CC Cream Sample — Fill out the form to request your free Erborian CC Cream Sample, while supplies last. 
Free Algenist Skincare samples —Get up to 12 free samples from Algenist! Add 1 of each item to your cart & checkout process to score them with free shipping!
Free 1 Month of Paramount+ — Get a free month of streaming service when you use the code THEPACKISBACK at checkout. Be sure to cancel before you are charged; $5.99 per month after the freebie.
This post contains affiliate links.