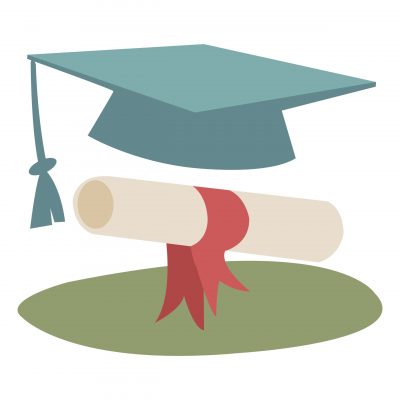 Graduation season is in the air. If you've already received graduation announcements, it's time to start thinking of the perfect gift. Here are four helpful gift ideas to set grads on the right financial track.
1. Retirement accounts – Students seldom think of retirement because they are busy being young. This gift not only includes a chat with you or a financial adviser about retirement, but a cash gift, which we all like. Sit down with your graduate and help them start planning for the future. By starting early, the power of compounding interest and time will allow your graduate to build wealth. If they are working for a company that provides employee retirement plans like a 401k, encourage them to take advantage of it. Before they do, make sure to read Bargain Babe's post on how to determine if your 401k plan sucks. If your graduate will be self-employed, a talk about how to open an IRA is a must. Keep in mind that whatever amount you are willing to gift your graduate is up to you and know that it will be welcomed and appreciated.
2. Start an emergency fund – Helping your graduate set up an emergency fund will keep them from falling into debt when unexpected expenditures come into his or her life. After graduation, your graduate will have loan payments to make and will probably not think of setting aside money when they have debt to pay off. By opening a high interest yielding account and gifting them the money to start it, you are setting your graduate for financial success.
3. Books on finances – Voracious readers will appreciate a book that will help them understand the transition they are embarking into adulthood and all its financial responsibilities. Make sure the book is written for the younger crowd. After spending endless hours in the library reading textbooks for classes, graduates do not want to spend time reading dry, boring material. If you need some suggestions, check out our personal finance book reviews.
4. Job search help – Unemployment is a reality many are facing. Lend your graduate a hand by helping them prepare for job interviews. It can be as easy as proof reading their resume, asking them standard interview questions, getting them a new suit, or passing on a contact. For many jobs, it's not what you know but who you know that lands you an interview. Scroll through your Rolodex and help your graduate network his or her way to a new job.
What else would you gift a recent grad to get them off to a good financial start?
This post contains affiliate links.