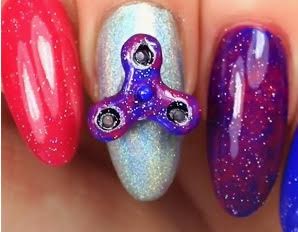 Fidget spinners are all the rage – we've got a half dozen in our house alone. Online people are posting pictures of their disinterested pets staring at spinning fidget toys. And on the news today, there was an entire feature dedicated to fidget spinners. But how much is too much?
Proof that fidget spinners are inescapable.
1. Fidget spinner nail art. Yes, this is a real thing. Beauty YouTuber Natasha Lee created a fidget spinner manicure and we just can't look away. Check out her tutorial here.
2. Fidget spinner makeup contouring. Okay, this post by CoverGirl model and YouTube star James Charles was meant as a joke, but I'm betting many of his followers will give it a try… if only to get cheekbones as defined as his.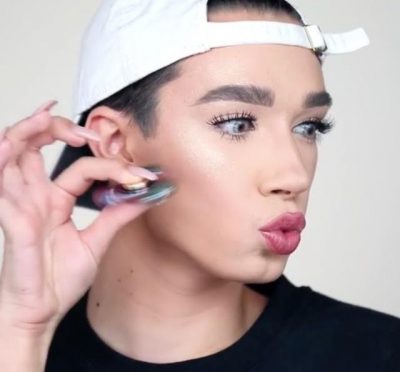 3. Fidget spinner cookies. The Clearly Cookies company sells homemade fidget spinner-shaped cookies. Spinning cookies start at $6 and non-spinning at $4.50. They come in any color you choose and ship nationwide. Sweet!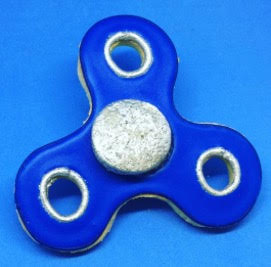 3. Fidget spinner cupcakes. Fidget spinners as cupcake toppers? We'll give it a whirl! The Scary Mommy blog boasts: "In two steps, you'll go from boring parent to the coolest mom ever. Not to mention, you'll turn your store-bought cupcakes into the talk of the town. Don't you wish everything was that easy?" See the tutorial here.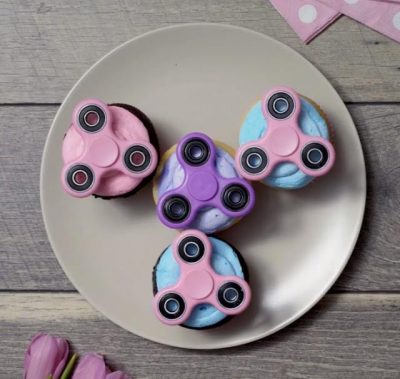 4. Fidget spinner as guitar pick. YouTuber and musician Davie504 decided to see if he could play bass guitar with a fidget spinner. But he didn't just use it as a pick, he let it spin… creating a new spin on playing the bass.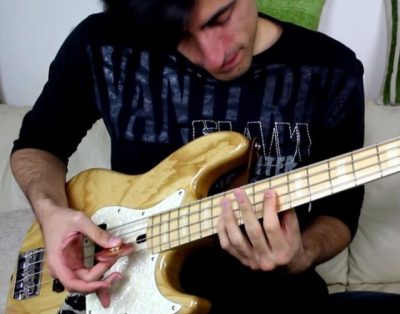 5. DIY Lego fidget spinners. If you've just got to DIY everything, this tutorial from Astonishing Studios will show you how to make your very own fidget spinner from Legos. Which beats stepping on them in the dark.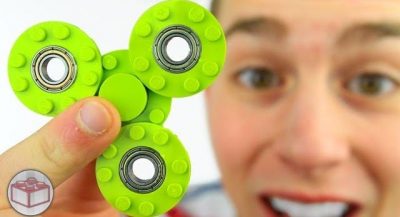 6. DIY fidget spinners made from bicycle chains. No Legos on hand? No problem! The Real Moms blog will show you how to make your own fidget spinner using a bike chain, zip ties, bearings, bolts and nuts.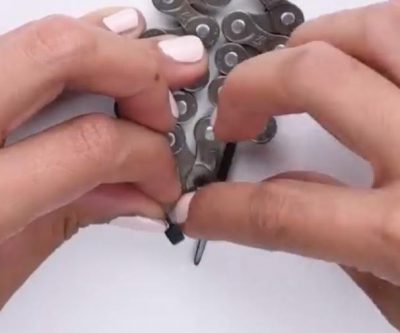 8. Fidget spinner tricks. Peruse YouTube and you'll find countless videos showcasing fidget spinner tricks. For a fun spoof of these videos, check out Miranda Sings' Epic Fidget Spinner Tricks video.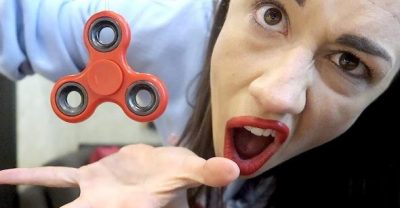 9. Grills with built-in spinners. Okay, we're pretty sure this meme is a joke… but is it?
Has the fidget spinner craze hit your house?