Real life confession: I have gained some weight. Kind of a lot of weight for my small-ish frame. I'm not happy with it. And I could go on about the whys and hows and what I should do to combat it. Maybe my next post could be about my fitness and health goals. (Don't hold your breath). But the truth is, I don't have time to bemoan my current weight. I'm looking forward to a busy summer with my family and tons of activities. It's already hitting 90 degrees on the regular here in the Deep South so what I need at this moment is an inexpensive, comfortable warm weather wardrobe. And I need it with two day free shipping! Are you ready to build a summer wardrobe on a budget? If so, keep reading, because I have some awesome finds to share!
My goal: I'm going to keep my budget as low as possible while still choosing items with excellent reviews and free prime shipping. The plan is to find the following items: 5 tops, 1 maxi dress, 1 maxi skirt, 1 pair black capris, 1 skirt/skort, 1 pair of shorts, 1 Swim suit, 1 Summer bag and 1 pair of sandals. My thought process is that if I am starting nearly from scratch these items would carry me through the summer for the most part (assuming I have some shoes that still fit from past seasons.) What do you think, is it doable?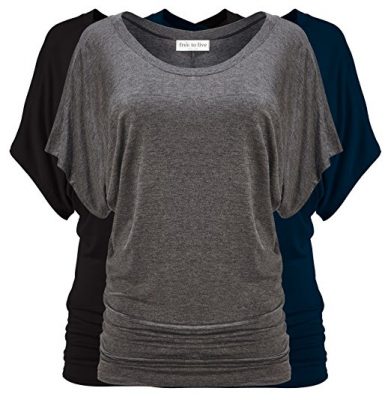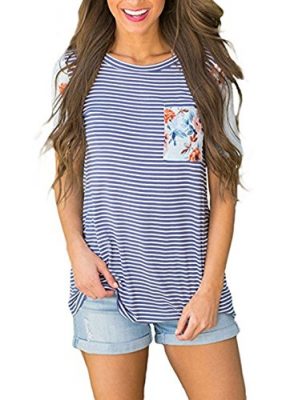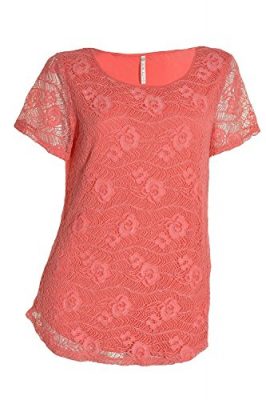 Five Tops: This category will have a little wiggle room because you really want to find styles that flatter your figure. I am going to go with Free to Live 3 Pack of Dolman tops ($39.99) because I love how Dolman style shirts camouflage my apple-figure problem areas. Plus I think the drapey quality really takes them to the next level, style-wise. I also, love the Free to Live 3 Pack of Kimono Tops ($39.99), or, even cheaper, the Free to Live 3 Pack of V neck Tees ($14.99-$19.99). For the fourth shirt, I'm going to grab a fun logo or graphic tee, such as this striped floral top, available in several fun patterns ($14.50). For the last top, I'd choose something a little dressier like this Crochet Lace Overlay Top $19.99. Total for 5 tops: $49.48 or $74.48 (based on which 3 pack you choose)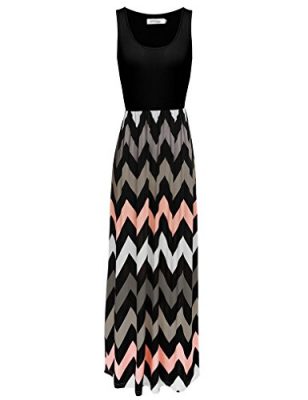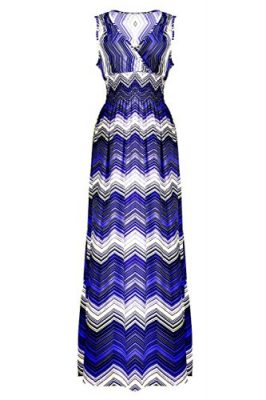 Maxi Dress: There are some beautiful maxi dresses on Amazon, so I recommend you check out the whole category! After browsing for several evenings I have settled on either this Chevron Print Maxi ($19.99) or this Bohemian Summer Striped Maxi ($13.99). Both look comfy and forgiving with great reviews!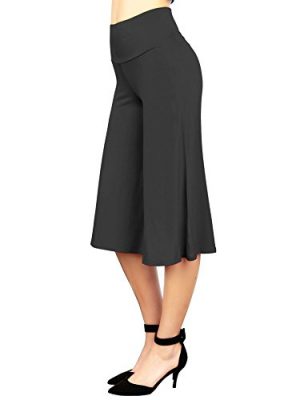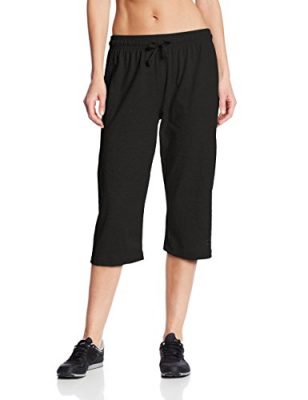 Black Capris: Of course, if you prefer another neutral color, these don't have to be black. (I love olive green as an alternative, but obviously navy, denim, or grey would also fit the bill). And depending on your preference, you might choose any cropped pants from gaucho style to joggers. I was looking for comfy and cool, so I settled on these Made by Johnny Culottes ($15.95). They look so comfortable, and I think they would work with all my tops. A more casual, classic look would be these Champion Jersey Capri Pants (only $13.43).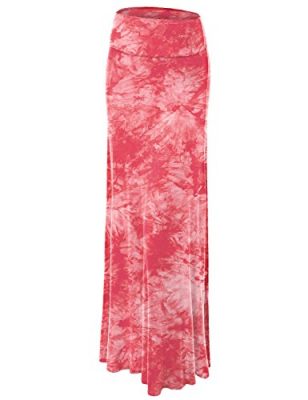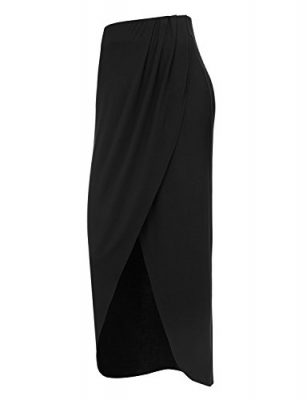 Maxi Skirt: In my mind, there is nothing quite so comfortable as a soft maxi skirt to throw on after a long work day or even when you're leaving the beach on vacation. I like to splash out a little with a skirt but of course there are plenty of colors and patterns available. Check out the Lock & Love Coral Tie Dye Maxi ($13.97) or, for a solid option that's a little more interesting structurally, the Regna X Boho Stretch Skirt ($13.99).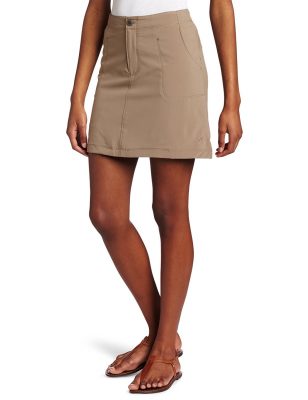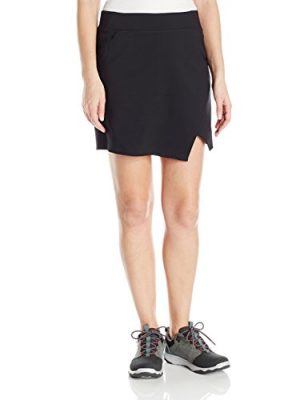 Skort (or Skirt): I have grown fond of Skorts lately, but if they aren't your thing a cute skirt would definitely work great here. I love the look of the White Sierra Women's West Loop Trail Skort ($22.96) or I'd love to try the Columbia Back Beauty Skort which is only $10.41 right now in my size! Wow!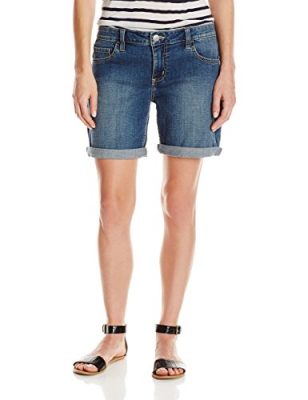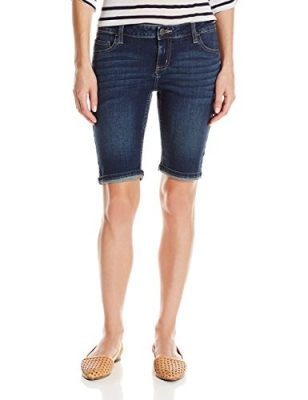 Shorts: Every girl needs a good pair of denim shorts in her closet. Don't forget you can make them easily yourself! (Turn Thrifted Jeans Into Perfect Cut-offs!). If we are trying our best to stay on budget, that's definitely the best option! But, if you want to order a pair of denim shorts on Amazon, here are a couple pair that are promising at the right price: Wrangler Authentic Women's Cuffed Short ($16.99) or Wrangler Authentic Women's Cuffed Bermuda ($16.99).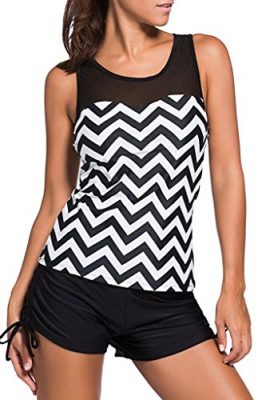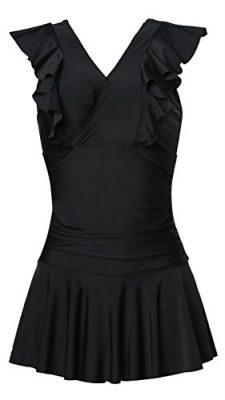 Swim Suit: So far we've had fun, haven't we? So there's no need to freak out and slam down your laptop just because you read the word "swim suit". Remember, Amazon Prime has free returns, so just take your time, read reviews, and give yourself some grace when it comes to the painful things in life, like shopping for a bathing suit. Ok, now that I'm done talking myself down, let's take a look at a couple of options: HOTAPEI Women's Racerback Tankini Set ($24.99) and MiYang Women's One-piece Ruched Swim Dress ($21.08). Both of these look like strong possibilities. If all else fails, there's always the awkward highschool fall-back, wearing a tie dye tshirt over your swim suit and just jumping in the pool.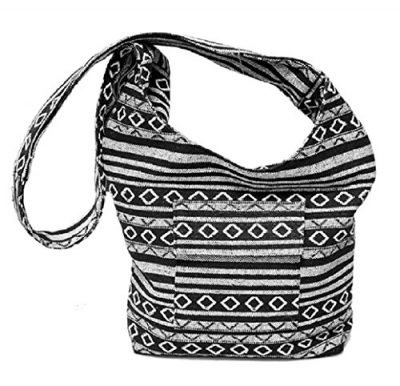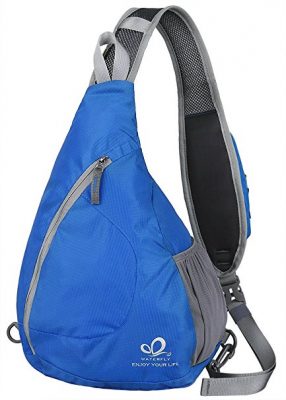 Summer Bag: Theoretically, you (and I) probably already have a bag that will work for summer (after all, weight changes don't really affect a handbag's functionality). But purses are a fun and functional addition to an outfit, so I didn't want to skip over the category. I have two recommendations that I think you will love: the BySummer Tribal Striped Sling Bag ($10.99) or Waterfly Sling Backpack ($16.99).


Sandals: My feet tend to be pretty picky, but if I had to choose just ONE pair of shoes to wear most of the summer it would definitely be a pair of Crocs. They are just so comfortable, wear so well, and tend to be ridiculously cheap. Each season the styles continue to improve making them a no-brainer in my opinion. So for my summer wardrobe, I would choose between Crocs Isabella ($19) and Crocs Meleen Twist Sandal ($24.95). Both styles would work great with every single piece of clothing we've chosen.
Bottom Line: Ok, I'm pretty happy with the options we've found and I think this would make for a great summer wardrobe. To tally up, we've found a total of 5 tops, maxi dress, black capri pants, maxi skirt, skort, shorts, swimsuit, summer bag, and one pair of sandals. In total, that's 13 items. Of course, your total could vary wildly based on your size and color choices, on top of the fact that Amazon's prices change all the time. Most of the sizes I chose were Large because that's probably what will fit me best. Adding the total from each category you could spend as little as $169.34 or as much as $231.29. I got to say, I'm no fashionista, but as a budgetista I think that's incredible! What do you think of this summer capsule wardrobe on a shoestring budget, and what would you change or add? Let me know in the comments!
Remember, Amazon prices can change at any time.
This post contains affiliate links.