It's officially fall: the leaves are turning and the kids have been back in school for several weeks now. That means I've resumed possibly my least favorite parenting task ever: packing lunches.
(This post was sponsored by S&W Beans and all opinions expressed in my post are my own.)
I like to think I pack pretty tasty lunches for my kids, but they have different ideas. According to my children, everybody else gets dessert in their lunches. I consider fruit a dessert, but that's a hard sell when their friends are getting cookies and candy.
So I decided to find a way to pack a treat that isn't completely terrible for them but will satisfy their sweet tooth.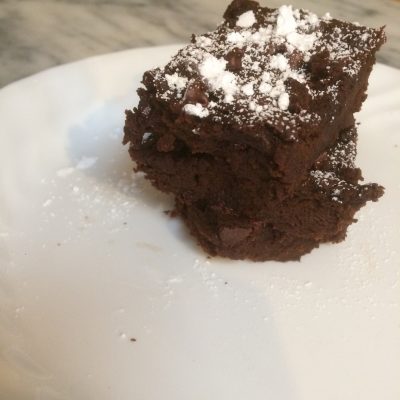 I had heard of recipes that make chocolate cakes out of black beans, but I was always skeptical. Most of these recipes use no flour, which just seems like sorcery. Still, it seemed like it was worth a try.
My favorite brand of beans by far is S&W. They have the highest standards in the industry and have been delivering premium quality for over 120 years. Their beans always look good and as a picky cook, I appreciate that the quality is always consistent. Plus, they've been coming out with some nice specialty products, such as lower sodium varieties and even organic options.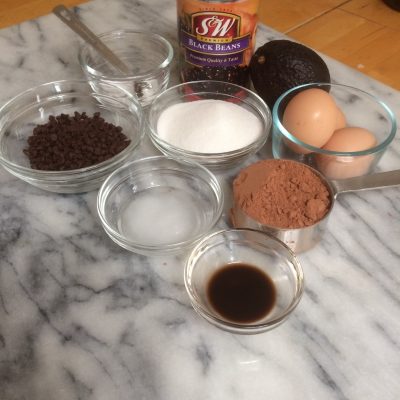 When I saw this recipe for Black Bean Avocado Brownies from Ambitious Kitchen, I decided I had to try it. It's incredibly simple: you essentially just throw everything in the food processor and then bake. It's also very versatile: you could add nuts, fruits such as raspberries or cherries, or swirl in a nut butter or cream cheese.
So apparently the internet has been telling the truth: black bean cakes and brownies actually do taste like the real thing! My daughter helped me make these, but we didn't tell my son what was in them. He pronounced them "yummy!" and couldn't believe I was packing brownies in his lunch. This is a major mom win.

Healthy Lunchbox Treat: Black Bean Avocado Brownies!
Adapted from Ambitious Kitchen.
Ingredients
1 (15 oz) can of black beans, rinsed and drained
2-3 eggs (I used 3 because my sweet little hen lays small eggs)
½ of a large ripe avocado
1 tablespoon coconut oil (melt if completely solid)
Heaping ½ cup unsweetened cocoa powder
½ teaspoon baking powder
¼ teaspoon baking soda
¼ teaspoon salt
1 teaspoon pure vanilla extract
½ cup sugar
⅓ cup chocolate chips of choice, plus extra for topping
Instructions
Preheat oven to 350 degrees F. Grease an 8x8 inch baking pan.
Place all ingredients except chocolate chips into food processor. Process until ingredients are completely smooth (you don't want any bean lumps in there!).
Fold ⅓ cup chocolate chips into batter.
Pour batter into prepared pan and top with more chocolate chips.
Bake for 30-35 minutes. The brownies are done when the top begins to crack and a knife inserted in the center comes out clean.
Cool pan completely on wire rack and cut into brownies.
Notes
Make sure your avocado is truly ripe. Otherwise you will get the occasional bite that reminds you of guacamole.

Make sure you stick the knife or skewer in several spots in the pan. Sometimes you hit a chocolate chip, which can trick you into thinking the brownies aren't done.

If you're using large eggs, three will give you a more cake like texture. Two eggs makes for a fudgier brownie.
Now through December 31, S&W Beans is offering $1 off 2 cans of any variety beans with this printable coupon!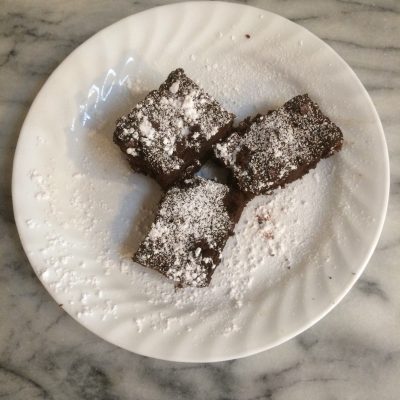 Have you ever baked beans into your desserts?