Now that fall is here many of us start thinking about the season of gifts!  Everyone wants their presents to be appreciated, but in this age of consumerism it's sometimes hard to find the perfect fit. Personally, I find myself struggling between an inclination to to give gifts that will be enjoyed and a desire to break the cycle of stuff and clutter in our culture. (Remember how I've been talking about minimalism? Well, I'm still on that journey, which makes gift giving even more stressful!). When I do buy a gift, I want it to be unique and useful! Whether it's a secret Santa gift for a co-worker or a hostess gift for a neighbor's Thanksgiving Day brunch, here are  a dozen unique holiday gift ideas that the recipient will truly use and love.
1. Essential Oils– Every home has odor issues at some time or another, so everyone could probably use a gift of essential oils. I recommend Rocky Mountain Oils for affordable and high quality products. Remember, essential oils can be used in so many ways; who wouldn't love to receive them as a gift? If you're feeling extra generous, here's an affordable, highly rated diffuser to spread the aromatherapy around!
2. Hair tie bracelet- If you know a woman with long hair, you probably know someone who gets tired of carrying a hair band on her wrist all the time. This innovative gift elevates that ever-present rubber band to a beautiful piece of jewelry (and saves her wrist from discomfort). Check out the popular Bittersweet bracelet by Maria Shireen priced between $25 and $95. If that's over your price-range, here is a $10 version with great reviews.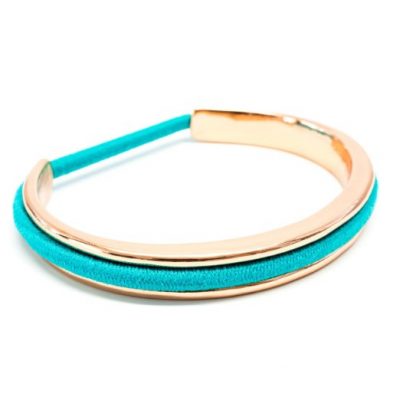 3. Tap the Magic Tree by Christie Matheson-Perfect for toddlers who love "action" toys and songs, this book will draw in even those who may normally have trouble listening. Innovative and interactive, Tap the Magic Tree is geared towards children age 4-8 and uses beautiful illustrations and the opportunity to "tap, shake, and even blow a kiss" to the tree as it changes from season to season. Tap the Magic Tree.
4. Kenu Airframe Car Mount for Smartphones-This is a product that I haven't seen but I would love to receive as a gift (hint, hint)! The reviews are fantastic and it professes to accommodate a wide range of devices. My friend recommends it highly and it not only holds the phone securely via the vent, but can be used independently as a stand for travel! Check out the details at Amazon and order for under $20!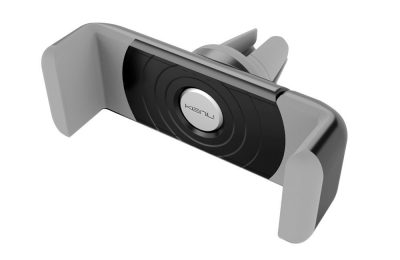 5. The More of Less by Joshua Becker– I don't usually give books as gifts because I'm such a fan of digital books or the library, but I could make an exception for this title. The More of Less is highly recommended and I have listened to hours of interviews and seminars by the author, Joshua Becker. His advice on minimalism (and finding a "life you love") is rational, uplifting and totally inspiring. I think this is a book nearly everyone in America could benefit from reading.

6. Philips Wake-up Light— Ok, I admit this one is a little out of my price range for most gifts but it is really tempting for someone who struggles to get up in the morning or suffers from Seasonal Affective Disorder. Rather than waking up to an obnoxious alarm clock blaring, the Philips Wake-up Light gradually lights the room and wakes you with gentle nature sounds. Fans of the product claim it really boosts their morning mood and who doesn't need that? Buy it for $99 on Amazon. 
7. SoCal Curls Hair Curling Tie– (For full disclosure, I received this product for free for my personal blog, but I love it so much I can whole-heartedly endorse it now!). This product is super-duper awesome for natural curls quickly and easily. A fantastic gift for anyone who is too lazy to curl her hair but loves the look of curls, check out my full review of this headband here. Only $18.99 plus shipping. 
8. Beautyblender sponge– This is another item that I haven't tried but after all the hype it totally made it on to my Amazon Wishlist. Fans claim this sponge transforms even drugstore makeup and helps it perform like an expensive high end product! It can be used wet or dry and with liquid or powder foundation. So anyone who uses makeup could probably find a use for this! The Original Beauty Blender is on Amazon for about $20 but I have seen copycats at TJ Maxx for a fraction of the price. (Can any of my readers comment on the quality of other brands?)
9.Instant Pot– We've mentioned this product before at BargainBabe, and we will probably mention it again, because we LOVE it. The Instant Pot takes the place of so many products and is equally appealing to someone who loves to cook or to someone who hates to cook! Saute, make yogurt, slow cook, pressure cook, cook rice; you name it, the Instant Pot does it. Different versions range from $80 to $150 on Amazon. 
Have you tried any of these items? I would love to hear what you think of them!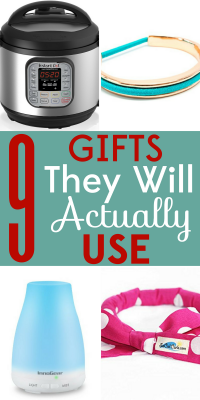 This post contains affiliate links.