Finding the perfect gift for your girlfriend can seem intimidating. At least according to my boyfriend who has been hounding me for gift suggestions since August! This list includes gifts that will impress even the pickiest of girlfriends and will surely lead to a kiss under the mistletoe this year.
8 Christmas Gifts for Girlfriend (Yours!)
Lush Bath Bombs

Want to make your girlfriend love you? Give her a night of relaxation. Lush's bath bombs are the perfect gift because they make a bath feel like a mini vacation. Lush has a wide variety to choose from and the majority are only around $7. Sweet! If you really want to up the wow factor add some scented candles and a bottle of wine.
Jewelry…BUT don't be corny
There's a reason why jewelry is a classic holiday gift…women love it! But, it's important to find a piece of jewelry that your girlfriend will love AND I'm not talking about a cliche heart necklace or promise ring. Find a piece of jewelry that fits your girlfriend's style or has a special meaning. You can find a variety of unusual necklaces on Baublebar and Etsy. These sites offer jewelry under $20 but your girlfriend will never be able to tell. (Here are more tips for finding deals on jewelry.)
Pro Tip: Compare jewelry in your girlfriend's profile pictures to different styles to find what she likes. ie. small and simple OR bold and blingy. This will help you pick a piece she's sure to love!
Wine, Wine, and….a Basket of Wine
My friends and I love a good wine night…so I'm sure your girlfriend will too! You can't go wrong with something from Wine Country Gift Baskets.
I love that they offer free shipping on a large selection of their baskets. If your girlfriend's not a wine lover, don't worry! They have plenty of baskets with other goodies.
Weekend Vacation
After all of December's holiday craziness there's nothing your girlfriend (and you) want more than a vacation…so give it to her! I know what you're thinking, a vacation is too expensive but it doesn't have to be a trip to Europe. Plan a weekend stay at your local hotel or buy a Groupon Romantic Getaway to give the two of you some alone time.
Open When Letters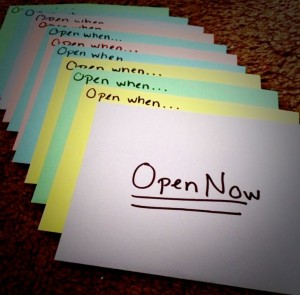 Okay, okay, this may seem too mushy or challenging, BUT it is one that will make your girlfriend fall in love with you all over again. If you've ever seen P.S. I Love You (if you haven't go watch it NOW!) then you'll understand how thoughtful messages can melt a girl's heart. And, (spoiler alert!) you don't have to die for this to be effective..you just need to put your heart into it. This is especially true for guys who aren't always too open with their feelings. This task is easy: write letters for your girlfriend to open at a specific time. You can also include small gifts/gift cards in these to make them more "gifty." Here are a few examples.
Open When….
You're having a bad day
You need to know how much I love you
I'm mad at you OR you're mad at me
You can't sleep
and TONS more!
Naked Eye Shadow Palette
If your girlfriend EVER wears makeup this will be a hit. Last Christmas I gave one to all of my siblings and friends. There wasn't one person who didn't become obsessed (and yes I'm sure they weren't lying to be nice). These are super popular…they have a 4.9 star rating with over 5,000 reviews. Girls love them because they work for a variety of skin tones and are great for transitioning from day to night. Basically, buy it! While awesome, this palette is a little pricey at $54, but her reaction will make it worth it! Buy it here
.
A "Hobby" Gift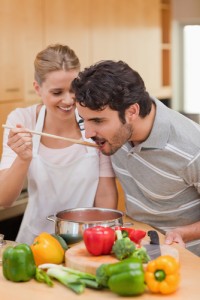 Does your girlfriend love video games? Play an instrument? Do yoga ? Whatever her hobby is embrace it. Buy a gift that caters to her favorite things. Need a few examples? For the girl who loves yoga buy her a new mat and pay for a month of her lessons. For the girl who loves to cook pay for a cooking lesson for the two of you at her favorite restaurant.
A Kitten or Puppy…Just kidding but how about a cute puppy tote!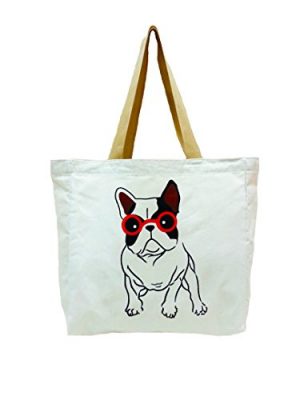 Who doesn't want a little extra cuddly cuteness in their life?! When I asked my friends what gift would make them love their boyfriends most the answer was unanimously a pet. While this would be an awesome gift it's one you should be sure your girlfriend is ready for. If you haven't talked about having a pet and aren't really ready for the commitment this is a no go gift. If you're not sure you're ready for a pet but you still want the cute factor try this puppy tote! I'm in love and it's only $15.95.
No matter what gift you choose your girlfriend will still love you. Here's a quick video about how you show your love each other every day.
This post contains affiliate links.