Laundry has always been one of my most bitter household battles. From the moment I brought my sweet reflux-y twin girls home from the hospital, I realized that washing our clothes and linens was about to become one of my primary occupations. From pre-treating, to washing, drying, folding and putting away, the process has become far too familiar over the last decade. Fortunately, we've left reflux behind us and learned to simplify our closets and linens so that the battle is much less daunting. Here are some of the best laundry hacks I could find to smooth out the road to independence from your laundry room!
Toss in Wool Dryer Balls
One of my favorite laundry hacks is to buy a nice set of wool dryer balls and keep them in the dryer all the time to speed up the drying process. Not only will you save money on dryer sheets (static is eliminated naturally), but you can scent your clothing by adding a couple drops of essential oils to the wool balls and they will freshen the whole load. Quicker, fresher, and static-free clothes; totally worth the investment!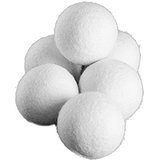 2. Use Velvet Hangers
Ever since my mom gave me a set of velvet hangers, I have been hooked. Not only do my fussy sweaters hang perfectly but even strappy tanks grip securely in place. The hangers have a nice slim profile and give the entire closet a more streamlined look. Eliminating all the odd-ball hangers in my closet immediately improved the aesthetic of my wardrobe and helped me to keep clean clothes clean (rather than crushed at the bottom of my closet after falling off a hanger).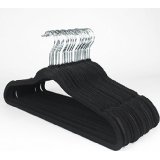 3. Minimize Your Wardrobe
I know everyone is probably getting tired of hearing about minimalism, but eliminating extra and unneeded washables will undoubtedly make the laundry process easier! Following the Marie Kondo method, gather your items by category and examine each one to decide what should go and what should stay. My advice is to attack linens first, then towels & rags next, and finally clothing person by person. If you're still not convinced, click here for benefits of Minimalism!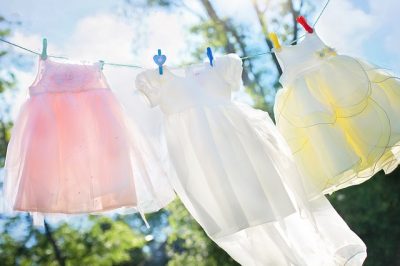 4. Work out a schedule
Once I simplified our wardrobes and closets, it was so much easier to implement a schedule. I stopped trying to do all the laundry at once and instead worked out a routine. Monday: towels, Thursday: Master Bedroom Hamper, Friday: Girls' hampers, Over the Weekend: Sheets. For the first time, I feel like I can actually keep up with the Laundry and wash and dry the loads in a relatively timely fashion (for the most part).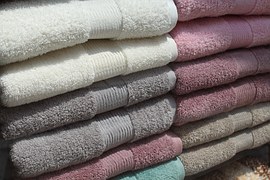 5. Choose bedding with washing in mind
I've posted my review of Zipit Bedding on my personal blog and I truly can't believe how it has simplified laundry at our house. Instead of multiple sheets and a heavy comforter, the Zipit bed set is only a pillowcase and a bottom sheet and comforter (which zip together like a sleeping bag).  Now I can wash and change the bedding for all three kids in WAY less time. With our family's allergies, I love that the entire bedding sets are getting washed and dried much more frequently (our old heavy comforters made me procrastinate way too long).
6. Simplify the process by washing in COLD water
Depending on your wash routine and your clothing, you might be able to simplify your entire laundry scenario. Ever since I learned that a friend washed everything on cold, I started trying it and haven't found any difference in my results. If I can wash almost everything on cold, I can combine loads more often. Less sorting is less work! Check out this link for info on (and benefits of) cold water washing!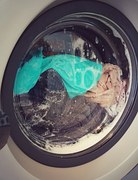 7. Get the Kids Involved
I noticed that once I started having my older two kiddos help with laundry regularly and put away ALL of their own clothes, laundry in general became a LOT less complicated. My suspicion is that they are no longer tossing barely worn clothes into the hamper to avoid putting it away. Or maybe they finally appreciate the work that goes into laundry so they are being more careful. Regardless, it's always a good idea to teach them life skills and to appreciate hard work so it's a win-win. Here's a great link with tips on getting the kids involved in laundry!
Do you have any tips to help make the laundry process smoother? If you do, please feel free to share them in the comments; I can use all the help I can get!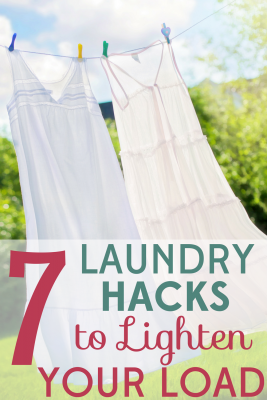 This post contains affiliate links.